You might be cleaning your home frequently and changing sheets, but it takes strong home remedies to get rid of bed bugs.
Bed bugs are pretty common, and once they develop in your bed, it is challenging to remove them. Bed bugs as insects aren't dangerous but can be a general inconvenience. Keep reading to find out more about bed bugs and possible health concerns related to them.
I will explain effective methods to eliminate bed bugs and how to prevent them from coming back.
Bed bugs are common in every household and hotel, no matter how often you tidy your home. You are probably unaware of their existence, but once you get rid of them, you will see the difference!
What Are Bed Bugs?
Bed bugs are tiny insects that live on live humans and animals. They have an oval, brown body which is about the size of an apple seed.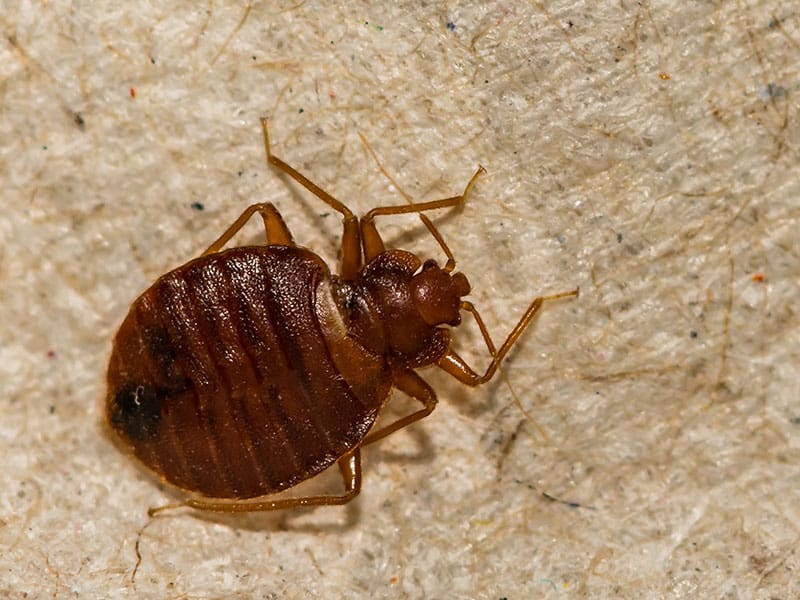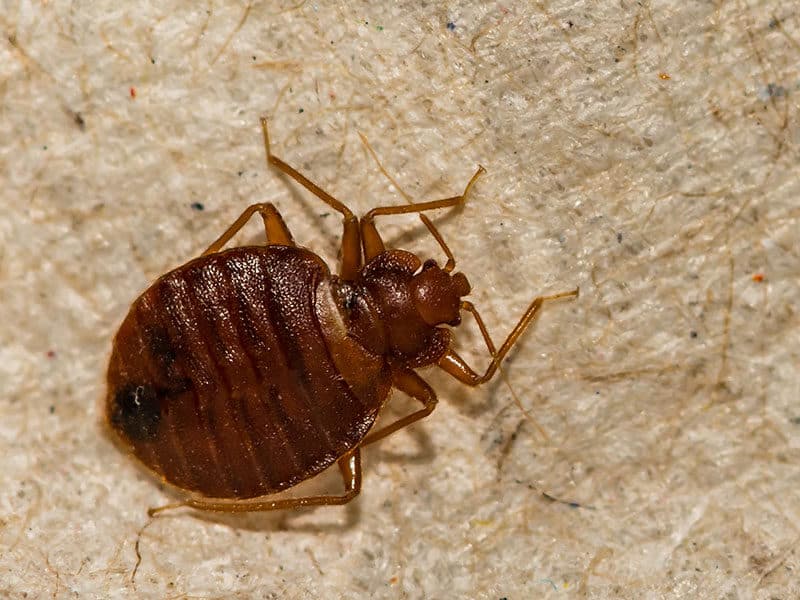 Female bed bugs lay eggs, and immature bed bugs need around one month to get fully mature. Bed bugs don't transmit diseases
Although they are a nuisance, they are not thought to spread diseases but are generally considered an inconvenience. But, these insects can aggravate certain health conditions.
Common Environments for Bed Bugs
It is easy to bring bed bugs to your home through bags, coats and other clothing, shoes, etc.
Because bed bugs are so tiny, they can easily be undetected in tight spaces. Their initial instinct is to hide into the mattress, bed frames, pillows, and other places where they can bite people during the night.
How to Tell If You Have Bed Bugs?
Waking up with itchy spots on your body is your first sign that you might have bed bugs. Other symptoms include tiny bloodstains on your sheets and dark spots on mattresses and sheets.
Musty odors around the bed are another sign that you have a bed bug infestation.
Are Bed Bugs Health Concern?
Even though bed bugs cannot transmit diseases, they can cause allergic reactions. In rare cases, bug bed bites can cause a severe reaction.
Some people can develop impetigo, lymphangitis, and ecthyma when exposed to bed bugs.
Impetigo is a skin condition which you can tell by red sore spots on the skin. It is more common in the children population. Lymphangitis manifests through long red lines on the skin, arms, and legs, and can affect the person's immune system.
Ecthyma is yet another skin condition with crusted sores on the skin. Essentially, it is a more severe case of impetigo.
Insomnia is also a common reaction to bug bugs.
Lastly, bed bugs can aggravate asthma in some people, but only if their waste becomes airborne.
Top 10 Home Remedies to Get Rid of Bed Bugs
If you have recognized any of the above-described symptoms, don't panic.
Here are the best DIY ways to get rid of bed bug infestation.
#1 Vacuum
A quality vacuum with strong suction is your best tool when first dealing with a bed bug infestation. The vacuum method will take a while to get completely successful, and you have to be persistent.
Remove your sheets and wash them at the hot water program. Then, vacuum your entire bed, including mattress, pillows, sheet case, drawers. Move the bed and vacuum around it, including the area below the bed.
Don't forget to vacuum nearby furniture, sofas, and chairs, carpets, etc.
Repeat the process every other day to remove newly developed bed bugs.
#2 Spicy Home Remedies
The next one might look like it is part of the delicious meal. In reality, plenty of spices have bug-killing properties.
Things you need:
Teaspoon for measuring
Spice grinder
Oregano
Pepper
Ginger
Cayenne
Spray bottle
Mix one teaspoon of each spice in a spice grinder. Grind the ingredients and add them to 8 ounces of water. Let the solution sit for at least one hour and pour it into a spray bottle.
The solution will kill bed bugs on contact, so you can spray it onto the mattress, on your pillows, around the bed, into the bed frame, etc.
However, one treatment might not be enough. Therefore, repeat the process every two or three days for the best results.
Wait for half an hour and vacuum the surface to remove dead insects.
#3 Tea Tree Oil
Tea tree oil is a powerful solution for bed bugs, but you need to be persistent with the treatment. It has a pleasant, fresh smell and you can use it to treat bites.
You can find tea tree oil in stores selling healthy food and larger supermarkets.
However, tea tree oil must be diluted, because it is highly concentrated and can be toxic if ingested. The oil has antifungal, antibacterial, and antiviral properties and can kill bed bugs on contact.
Things you need:
Tea tree oil
Water
Spray bottle
Mix 16 ounces of water with 20 drops of tea tree oil to create your solution. If the infestation is really bad, you can cut the water amount to 8 ounces and make the more concentrated cleaning formula.
Then, remove the sheets and spray the water and oil formula across the mattress and pillows. Make sure to turn the mattress and spray it on the other side. Spray the bed frame and area around it.
Let the tea tree oil do its magic and go vacuum the mattress half an hour later to remove dead insects.
The tea tree oil is effective, but it only kills the bugs it is in contact with. Therefore, you need to be thorough and apply the solution every couple of days to kill as many bed bugs as you can and prevent them from reproducing.
Let's see this video to collect more understandings:
#4 Silica Gel
Silica gel is a simple solution to bed bugs. It is also inexpensive and can be used multiple times, as long as you have bed bugs issues.
You can find silica gel and silica powder. You can also mix this method with other home remedies if you aren't satisfied with the results.
Silica doesn't have an odor, so the bugs won't detect it. I recommend getting silica powder, just because it is easier to use for killing bed bugs.
Spread powder around the bed on the bedding ridges, underneath the mattress, around the legs of the bed, etc.
Silica will kill bed bugs on contact, but it might not kill the ones already living inside your mattress.
For killing those in the mattress, you can use some other method.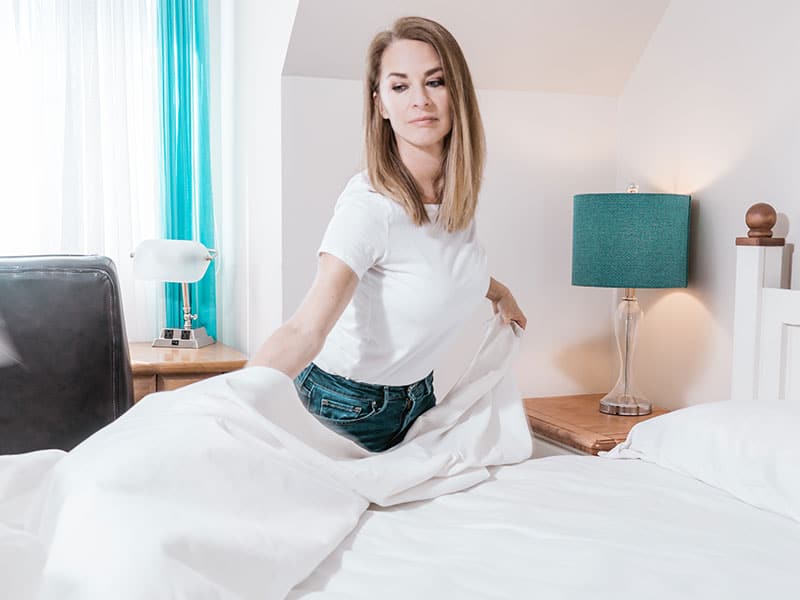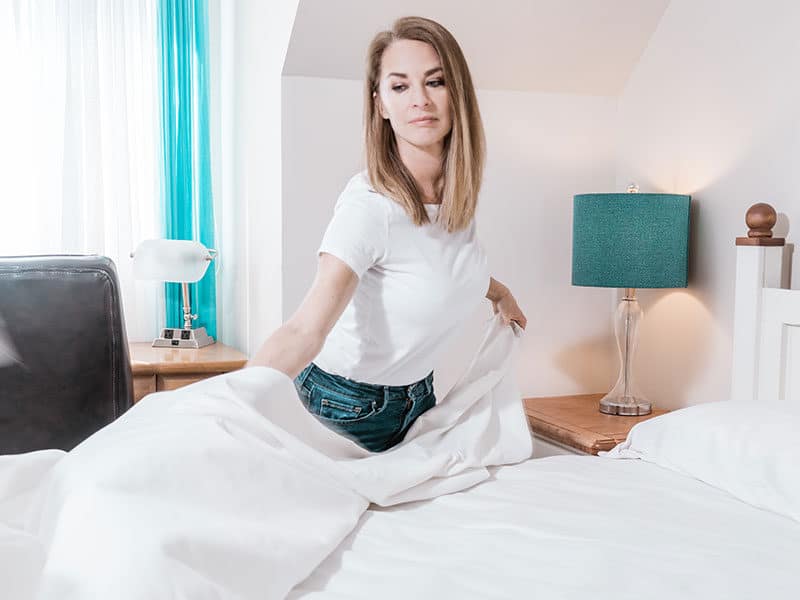 #5 Borax
The borax method works exceptionally well, but it requires a bit more effort than some other methods.
There are different techniques, but the one I'll describe above proved to be the most effective.
Things you need:
Borax powder
Spray bottle with water
Remove sheets and pillows from the bed. Sprinkle borax powder generously on top of the mattress, making sure you cover the edges well. Next, spray water on top of the mattress, so the borax can kill the bugs.
Let it dry for several hours and turn the mattress on the other side. Repeat the procedure.
I recommend doing this method when the weather is warm or when you have an additional place to sleep. To get the best results, you have to really soak the mattress in borax and water, and it might require some time to dry completely. If possible, leave the mattress in the sun to dry sooner.
#6 Rubbing Alcohol
Rubbing alcohol destroys insects on touch because as a solvent it can dissolve their outer cells. But, it extracts moisture from surfaces. These features make them ideal for killing bed bugs and their eggs.
Moreover, rubbing alcohol works as a bug repellant, so there are high chances that after the treatment with rubbing alcohol, you will be safe from bugs.
Things you need:
91% rubbing alcohol
Spray bottle
To kill bed bugs with rubbing alcohol spray it directly onto your mattress, headboard, below the mattress, around the bed, and other infested surfaces.
This method will help you eliminate bed bugs once and for all, but you have to be thorough. Spray the alcohol every night before you go to bed and change the sheets.
Keep in mind that rubbing alcohol is flammable. Don't use it around an open flame, and never smoke around the treated bed. If you have missed any spots and some insects remain alive, you have to spray the mattress every three days over the course of two weeks for a full treatment.
However, repeat the treatment once a month to ensure your beds are free of bed bugs.
#7 Vinegar
The vinegar method is similar to the rubbing alcohol one. It kills bugs because it affects their nervous system.
Vinegar is a safe method for killing bugs, but it isn't a pesticide. Therefore, it isn't a long-lasting solution, but you can use it often to keep bed bugs under control.
It is important to use strong, white vinegar and not dissolve it in water.
Things you need:
White vinegar
Spray bottle
Disperse vinegar across the mattress on both sides, and spray it around the bed. Don't forget to spray around tight areas and between furniture. When the bed bugs start running, they will come across vinegar-soaked surfaces and die.
Cover the carpets, walls, and windows as well. Don't worry about the harsh vinegar smell, it will go away as it dries. You can open the windows to get the smell to disappear sooner.
Use this method every week for the first month. After that, apply the vinegar method once a month to keep bed bugs away and prevent female bed bugs from laying eggs.
#8 Hair Dryer
Another useful household item you can use to kill bed bugs is a hair dryer.
It has an instant effect on all bed bugs it gets in contact with, in the mattress, and around it.
Use high heat settings and treat the areas where you suspect you have them. Make sure to hold the hair dryer on one spot for at least ten or 15 minutes. That way, it will produce enough heat to kill the bed bugs.
Don't forget to vacuum the mattress to remove dead bugs.
Even though a hair dryer is an effective bed bug killer, it cannot be a permanent solution. You can use it just before you go to bed to prevent bed bugs and sleep tight without unwanted visitors.
For more permanent solutions, apply other methods from my list.
Let's see this video to collect more understandings:
#9 Diatomaceous Earth
Diatomaceous Earth is a safe and long-lasting solution for a variety of home pests, including bed bugs. This method works for adult units, larvae, and young bugs.
Diatomaceous Earth comes in a powder form and is essentially powder from fossilizes from the sea.
This method might need up to 48 or 72 hours to work, but it is quite durable. In some cases, manufacturers of Diatomaceous Earth state that their product needs more days to complete the process. Make sure to read the instructions first.
Diatomaceous Earth is widely available in home stores, online shopping stores, and better supermarkets.
First of all, identify all areas where you suspect you have bed bugs. Remove the sheets, move the bed away from the walls and ensure access to tight areas. You can use an applicator or a small spoon to apply the Diatomaceous Earth in a thin layer. Put the powder on your mattress and below it.
Leave it as long as possible, if possible for a couple of weeks. Then wipe the product away and vacuum Diatomaceous Earth.
I also recommend using a commercial vacuum cleaner to vacuum the powder leftovers, as Diatomaceous Earth can damage the standard household vacuum cleaner motors.
Wear a face mask while working with Diatomaceous Earth, as it can cause coughing when inhaled.
Let's see this video to collect more understandings:
#10 Steam Cleaner
A steam cleaner is one of the most effective methods for the long-term maintenance of your bed. However, not all steam cleaners are powerful enough to kill bed bugs. For example, a carpet steam cleaner might not reach the desired temperature nor will the steamers for clothes.
You can use a steam cleaner for mattress or any steam cleaner with high pressure. If you don't own a steam cleaner, check the stores in your area, you might rent a commercial steam cleaner to kill bed bugs.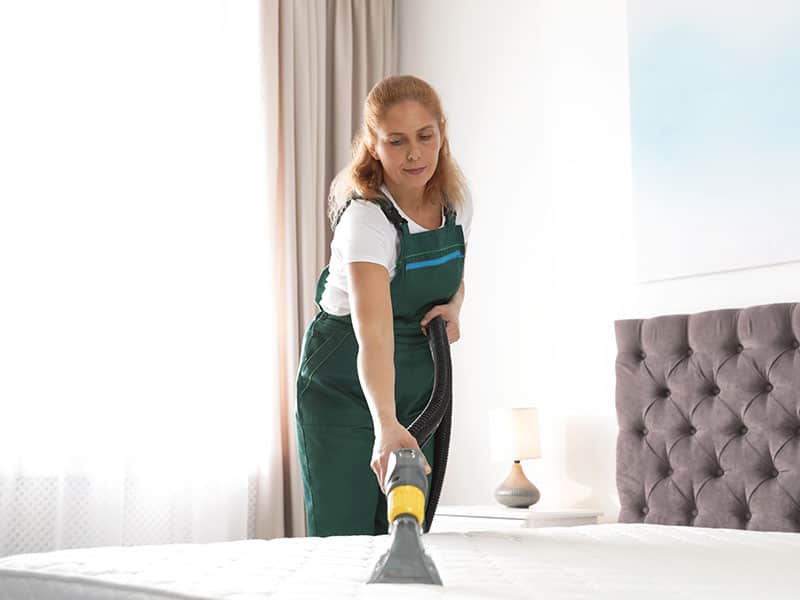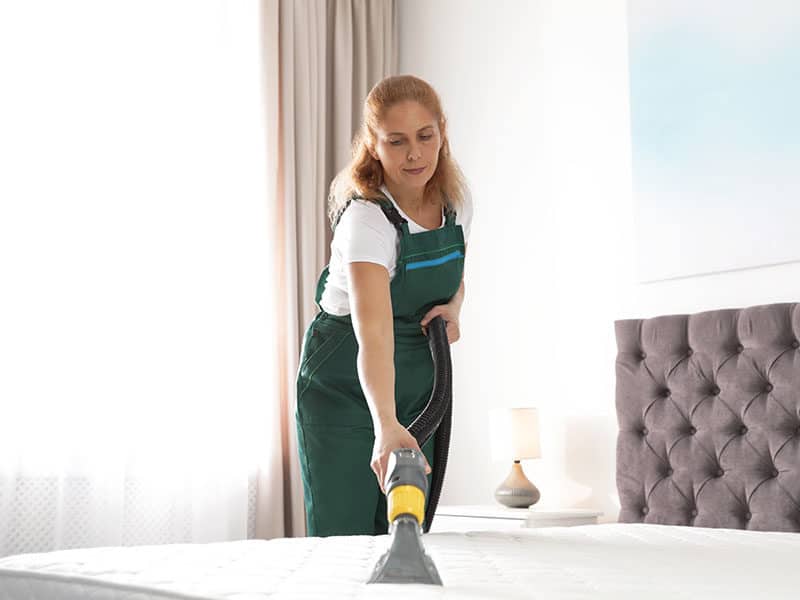 Use a triangular nozzle to go over the mattress and be thorough.
Steam will kill the bed bugs it comes in contact with, so you should repeat the process a couple of days after to remove the remaining bugs.
I recommend spraying rubbing alcohol or any other bed bug killer spray around the bed to kill the bugs that run away from the mattress.
How to Prevent Bed Bugs from Coming Back?
If you have completed any of the treatments described above, you are free of bed bugs. But, they might come back, and they probably will, if you don't take proper care of your bed and area.
Here are some tips you can apply to prevent bed bugs from coming back:
Regularly vacuuming your bedroom, including cracks and tight spaces, under the bed and around it
Occasional use of steam cleaning devices, such as hand-held steam cleaner
Using mattress covers or scented sheets to repel bed bugs and prevent their bites
Regularly washing sheets and blankets in hot water and drying them on high heat levels for at least half an hour
Treating the entire room
Occasional use of homemade, non-toxic bed bug spray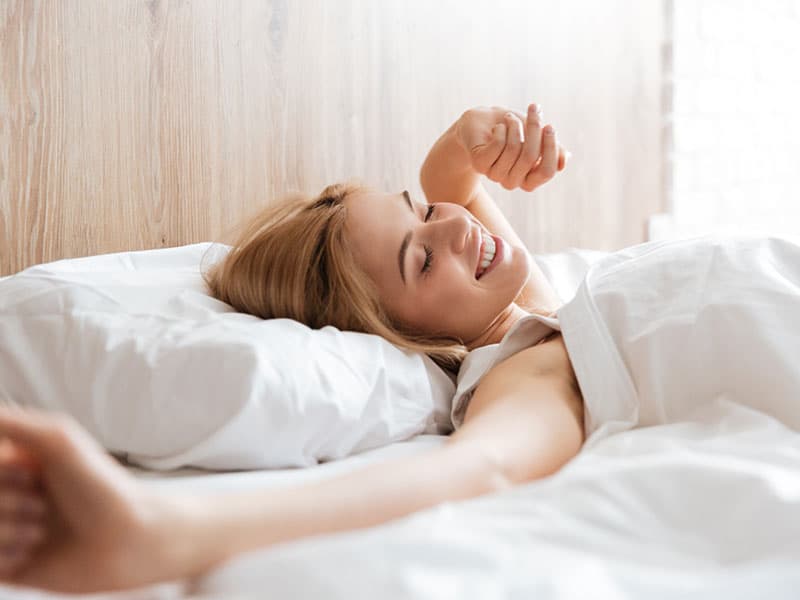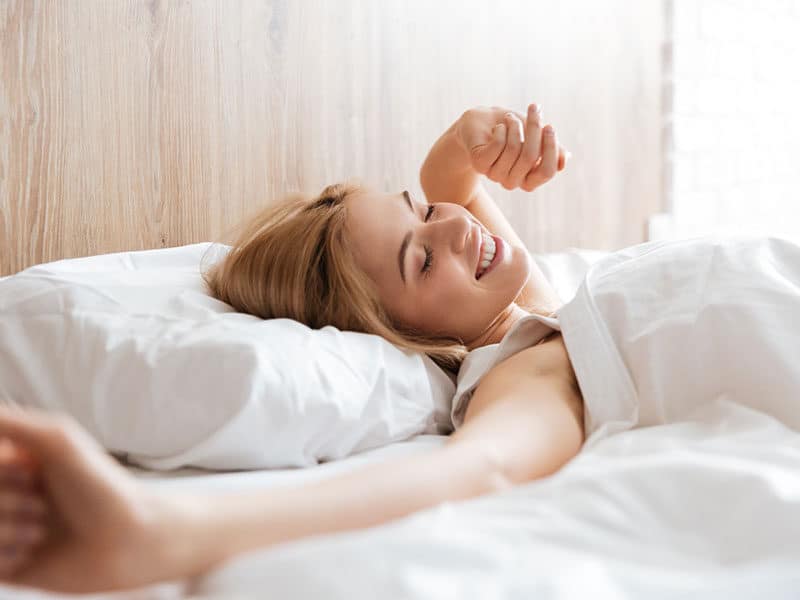 Sweet Dreams in Clean Bed
Bed bugs are persistent and potentially harmful insects. But, you can take care of them and prevent them from coming back. Effective home remedies such as borax, spice spray, and rubbing alcohol are easy to make and use. However, don't forget to vacuum the mattress and entire room to remove dead bugs.
It takes effort and endurance to get rid of bed bugs, but you will sleep better in a fresh bed free of bed bugs.
Did you like my bed bugs killing guide? When you try my methods, let me know in the comments how it worked for you.
Don't forget to like and share articles to help your friends and family sleep better, too!