Mold is one of the "uninvited guests" in every home. Walls or objects attacked by mold not only lose the aesthetics of the house but also affect the health of your family.
Mold can have many health effects. For some people, the mold can cause a stuffy nose, sore throat, cough or wheezing, burning eyes, or a skin rash. People with asthma as well as those with weakened immune systems or chronic lung disease or mold allergies may have more serious reactions.
Most basements are completely below ground, so the air in the basement is usually very wet. The high humidity and lack of sunlight make the basement more susceptible to mold attacks. So cleaning the mold in your basement can be an important and not as easy job as cleaning a moldy carpet. Maybe if the mold attack is severe, you may need to invite a professional mold cleaner.
The following article will guide you through some basic steps for simple mold cleaning in your basement. And also will tell you when you should hire a professional mold cleaner.
What Is Mold?
Mold is a small-sized species, a life form that forms and develops from mold spores in the air. It proliferates rapidly by asexual reproduction in a humid, warm, and low-ventilated environment.
Mold is a large and taxonomically diverse species of fungi where the growth of mycelium causes them to lose color and appear ruffled, especially in food. Tubular mycelia, called the mycelium, are considered to be a single organism. The mycelium is usually transparent, so the filament looks like a fine, shaggy thread covering the surface.
Types Of Mold We Often See
There are a few types of mold that are common in your home because they are the most basic. I think you might be surprised by them.
Mucor
Mucor mold usually grows in nuts, fodder, food. This is an extremely popular fungus in everyday life. So what is the morphology of the Mucor mold? This mold has branching monocytes. Initially, the morphology of the mold is white, then turns gray and develops into a fine mass, which turns into a blue undercoat when damp.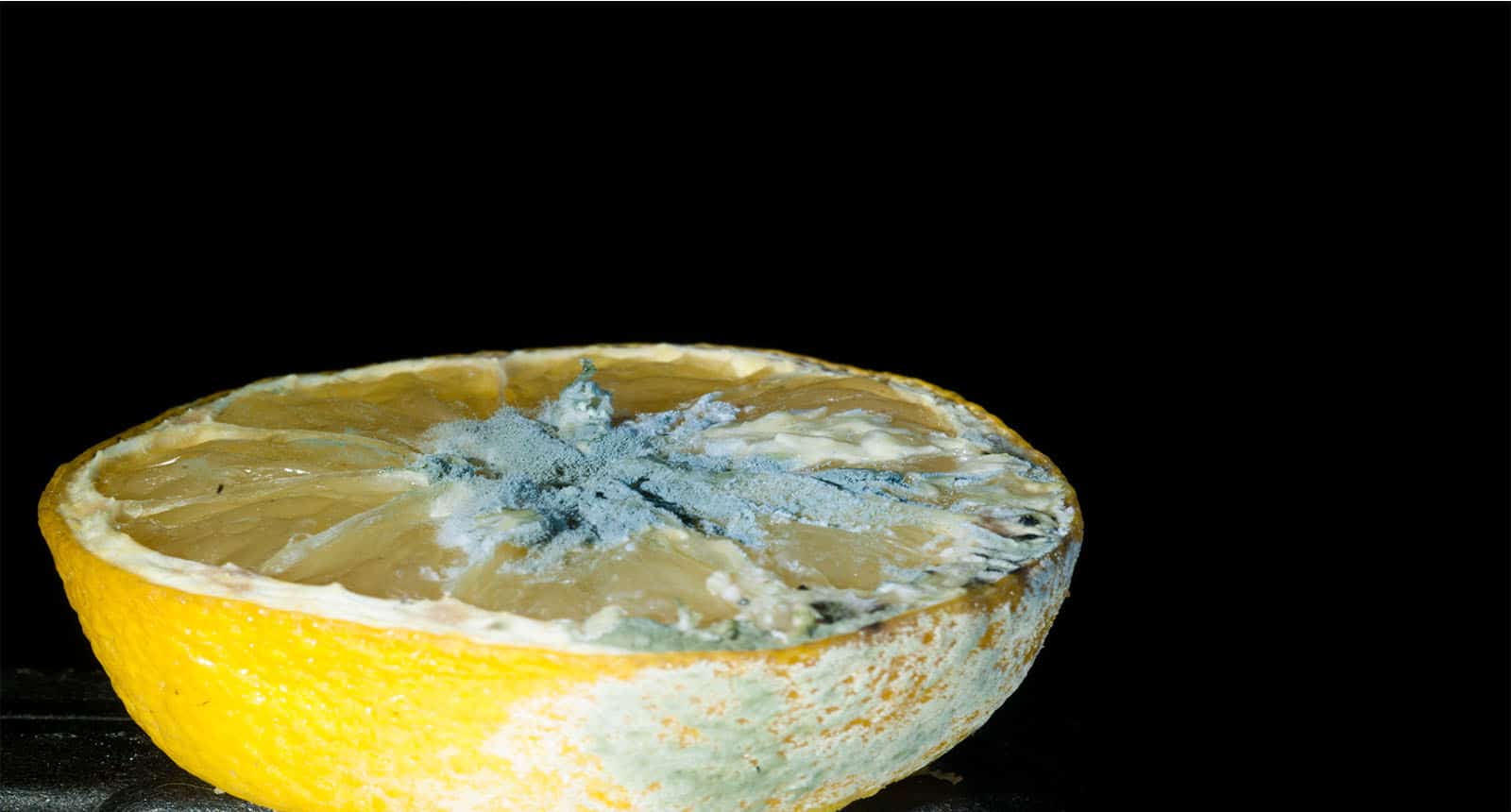 White Mold
Besides Mucor, white mold is also extremely common. So what is white mold? White mold is a branching, filamentous mold. Although called white molds, they are transparent and have almost no color. This mold has no barrier between cells and is asexual as a spore.
Green Mildew
What is green mold? Green mold is the common name for some fungus species with green spores. In which the most characteristic is the molds Aspergillus and Penicillium. These fungi often appear in humid areas and are also one of the reasons why food spoils.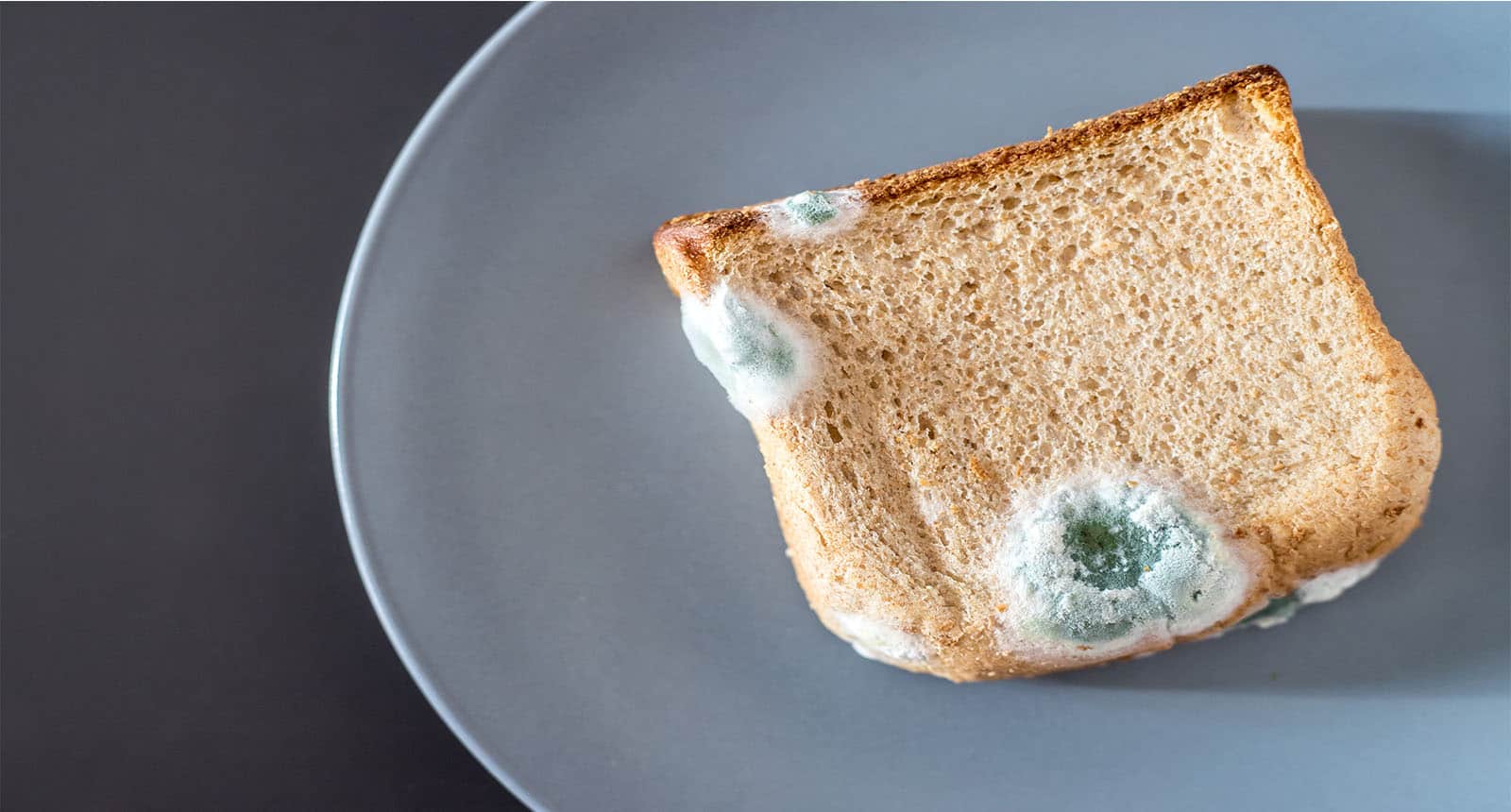 Black Mold
Black mold is one of the most common molds in the basement. It releases microscopic things called mycotoxins as it grows. However, mycotoxins are not specific to black mold, as they can be released by many other fungi. It is important to know that mycotoxins are toxic agents that, if ingested, can cause a range of negative health effects.
Black mold, which can be found on basement walls, carpets, and wooden frames, is most likely the Stachybotrys Chartarum species. This type is known to release mycotoxins and is also very dangerous. And so you will want to clean them by any means, be it by the common way or with a professional, depending on the severity of the problem.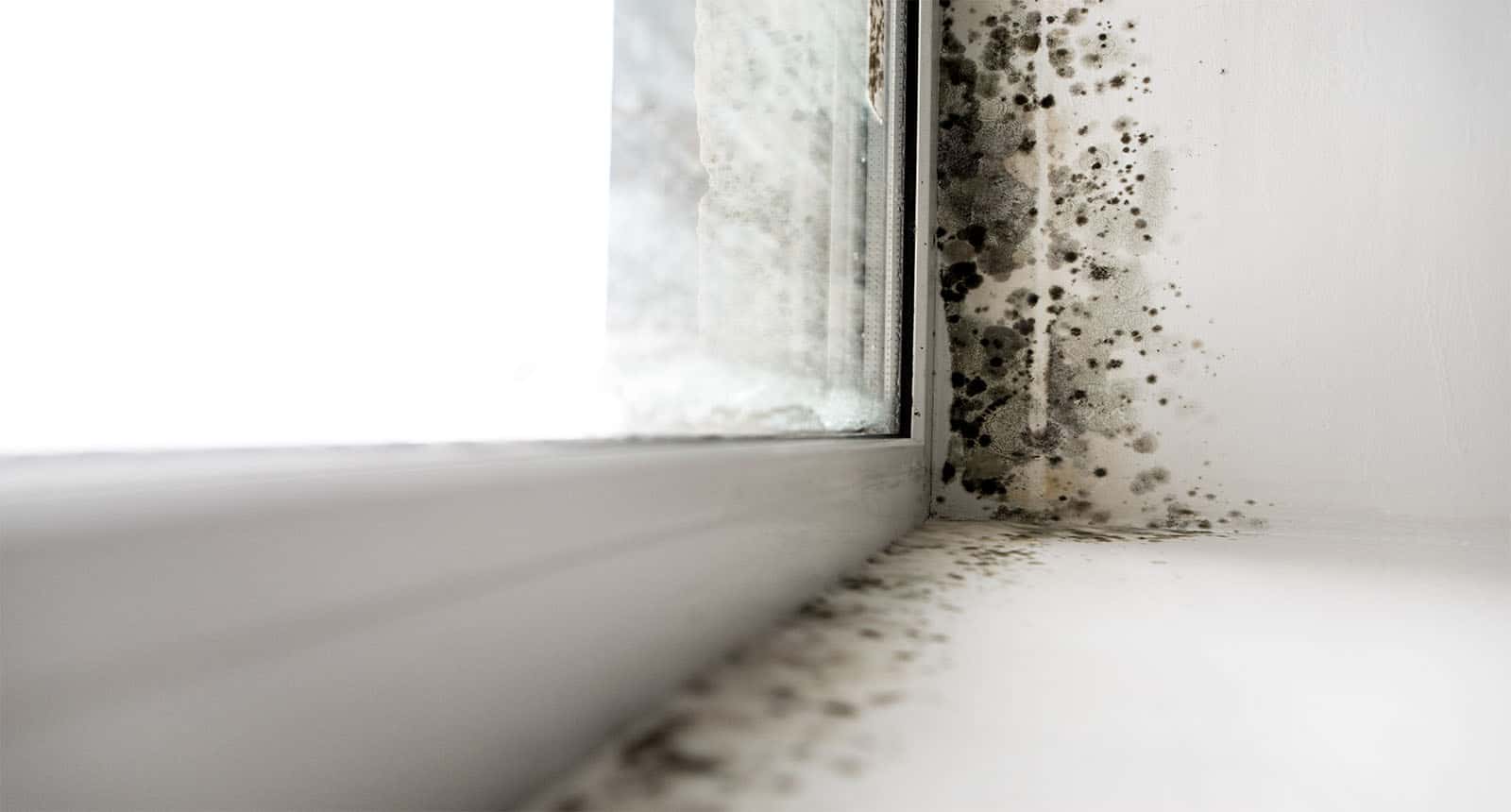 Causes Of Mold
Many reasons cause the growth of mold. And I will tell you some reasons below.
First of all, it is due to the characteristics of soft and porous building materials, so they absorb natural water quite high and they absorb water in a circuit until they can no longer suck up. With old houses built, the attraction of the cement layer as well as the mortar layer is stronger.
The moldy condition can also occur because the mason did not hold the correct position of the brick, causing the mortar to leak, resulting in the mortar and cement absorbing more water than usual.
Besides, if your area has an erratic climate, especially in tropical countries, it often causes the house floor to be wet, leaking, or "sweating". In the absence of sunlight, water vapor does not evaporate, leading to long-standing water, causing mold to occur.
It is also possible that because the initial construction plan was not well thought out, the waterproofing measures such as the use of waterproofing materials, the use of moisturizing misting were not applied.
How To Get Rid Of Mold In Your Basement?
Basement cleaning and mold cleaning have never been easy. So now I'm going to show you how to recognize and step-by-step clean up the basic mold that you can do at home.
Check For Mold In The Basement
Not new when wet areas are often the primary breeding ground for mold. Fungi are one of the important natural factors that help organic matter biodegrade. But while their presence can be very important in nature, they are often unwelcome guests in homes and buildings. Because of the damage, they can inflict and the ability to affect human health, their tiny spores, can easily enter the air and grow rapidly. And obviously not good when you inhale them.
Sometimes, mold growth is accompanied by other signs that you can easily recognize their presence. Examples include discolored spots (usually black or yellow spots) on walls and floors, breathing problems over a period of time, and noticeable changes in humidity.
If you're a bit concerned indoor air is being affected by mold invading, you can rest assured knowing exactly how to check for mold. Checking can be as simple as buying a mold testing kit, these can be found anywhere, and Amazon is no exception. Next, you collect samples in areas prone to molds such as corners and shadows and examine them with the above kit (remember to follow the instructions for use), and send the results to the lab to identify the type of mold in your home and how to effectively treat it.
Although the check is very simple, you should take it immediately to prevent mold from growing in your basement, even if you are just in doubt about it. Technically, some molds are more harmful than others, but according to the CDC, all mold in your home should be removed and mold that appears in your basement needs to be eliminated whether they are good or bad (but often they are not good at all).
There are 3 ways to test for mold that you should know:
Air tests: You should buy yourself an indoor air quality monitor (IAQ) because it is necessary to have a device that measures the number of mold spores floating in the air. Unlike conventional wisdom, we do not have a specific amount of mold spores in the air that are considered excessive or a threat to human health. So having an air quality monitor will help you improve your living space somewhat. However, you should also know that the expert gauge will be more sensitive than the conventional ones we use.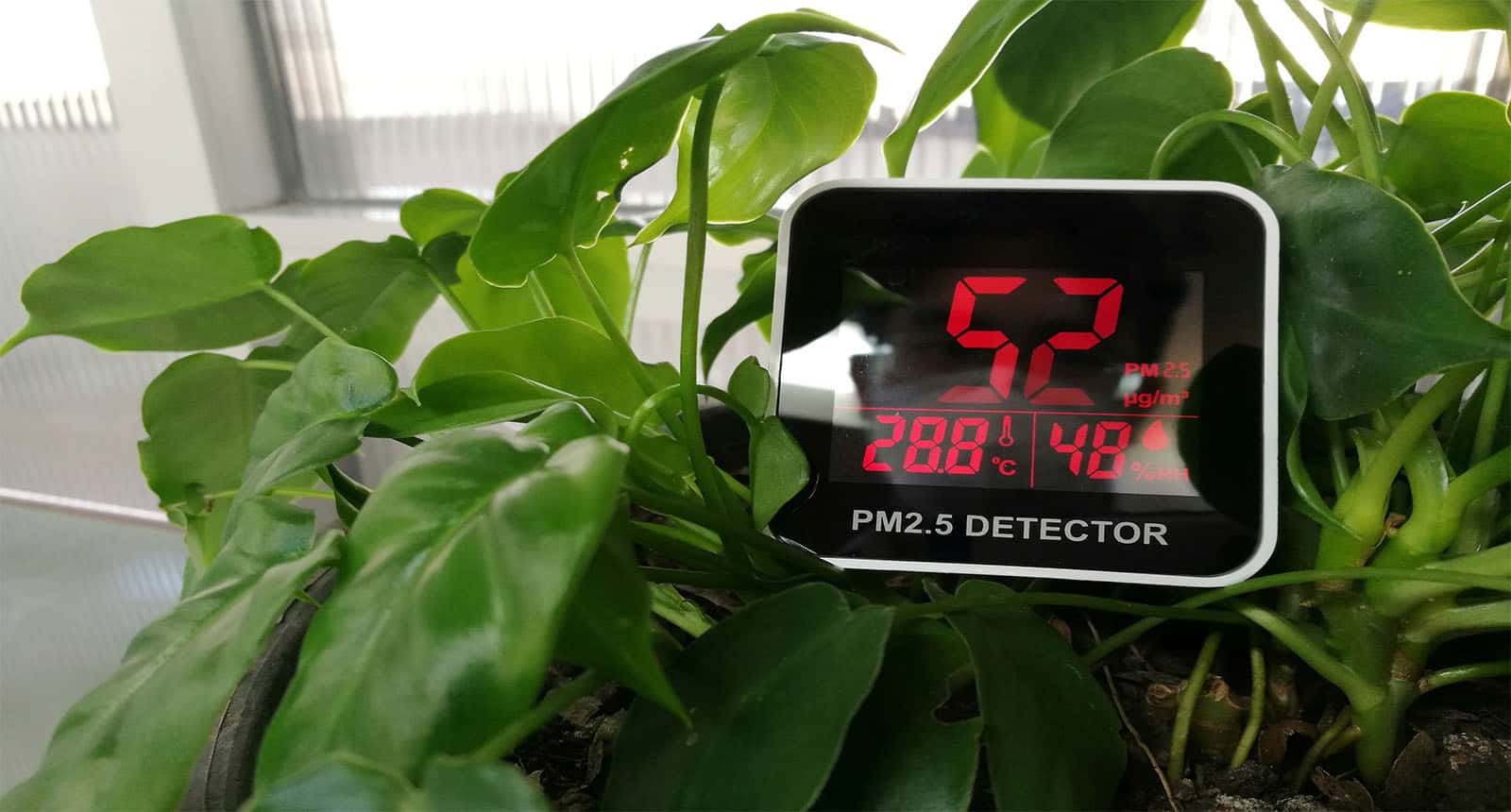 Surface tests: Surface inspection is similar to the job I mentioned above, which involves taking a template to send to the lab. You should buy a surface test kit to make your own. Make sure that the laboratory you submit the sample to complies with the analytical standards approved by organizations such as the American Industrial Hygiene Association (AIHA).
Bulk tests: This work is similar to surface inspection, except that the material is collected rather than mold traces. For example, you cut a piece of a carpet or piece of wood and send it to the lab. You are free to do this yourself if you know a suitable laboratory, or more carefully you can also hire a specialist.
Products You Can Use And Do Not Use To Kill Molds
You will easily finish killing mold without leaving a trace with the precision tools. And vice versa, there are also some cleaning tools that you should not use as they will leave some side effects.
What To Use
You can think about these products to make your cleaning work smoother.
1. Mold Remover
Mold removers are usually chemicals formulated to destroy and eliminate mold colonies. Most of these solutions are acidic to allow the fungus to escape easily.
Mold remover will be a great tool for you because of its fastness and convenience. You will save a lot of time because you already have a mildew cleaning solution in place. Just follow the instruction manual printed on the outside of the spray bottle, it is easy for you.
2. Bleach
Bleach is used by many families as the cure for all major and minor disasters. It may also be active against fungi. The main ingredient is Javen water (a mixture of NaCl and NaClO), which is a strong oxidizing agent, can kill mold and remove stains quickly.
Note that bleach is not a viable option for all surfaces. For instance, you cannot soak a damp rug or colored curtain in bleach, because it will permanently discolor your favorite items.
3. Vinegar
In addition to being a spice ingredient in cooking, vinegar is also used as a weapon to remove stains on clothes and household items. The acidic composition of vinegar is not too strong, but it has a very effective cleaning effect. It can clean stains like paint, ink, or stains from home appliances, etc. Also, vinegar works to deodorize and remove mildew.
However, vinegar is not suitable for scrubbing or polishing floors made of natural stones such as Marble, Granite, stone tiles, etc., because vinegar is highly acidic and corrosive, causing natural stone is easy to be pitted and damaged.
4. Borax
Borax, or boric acid, is a weak acid of boron, commonly used in disinfectants, is a common ingredient in fungicides, and can be a helpful assistant in your mold killing. Boric acid is usually a white powder, more alkaline, water-soluble, and biodegradable as well, and it is less toxic than other substances used for similar purposes.
A few studies have shown that alkalis can penetrate porous wood, attack and destroy the mold as well as inhibit growth. Note that it may not destroy all existing mold spores.
5. Essential Oils
If the smell of chemicals makes you shiver, you can try using natural products to get rid of mold in your basement. But these are often not as successful as the use of chemicals.
You can use the following essential oils that have been shown to kill or at least reduce the growth of certain species of mold: Clove essential oil, Eucalyptus oil, Lavender oil, Turpentine, Tea-tree oil.
6. Steam
Heat-resistant fungi all die at 140 degrees Fahrenheit, so the water changes from liquid to vapor at 212 degrees Fahrenheit can completely kill bacteria and mold. However, to use this method, you need to have a steam machine, which is quite expensive to buy, so you can hire or ask a professional cleaning team. Here, you may wonder what steam cleaner is suitable for your family, you can consider multi-purpose steam cleaners.
7. Baking Soda
As a product that is easy to buy in supermarkets, few people know that Baking soda is one of the great helpers to make your cleaning job much simpler. Baking soda is known as a strong alkaline cleaner that can help remove a variety of stubborn stains like yellow stains, blood stains, or mold stains. You can also use baking soda to remove wall stains.
In addition, baking soda is very effective at absorbing odors. You can use baking soda to get rid of the unpleasant odors caused by mold in your basement. To increase the deodorizing effect, you can mix baking soda with some essential oils such as lavender, evening primrose, or peppermint.
What To Avoid
No matter what detergent you use, there is one type you need to avoid not using that is:
DIY Chemical Mixes
If you are not an expert, you should not mix chemicals without knowing their effect or chemical reaction, especially do not mix professional cleaners and household cleaners. If you mix it incorrectly and in the wrong proportions, you can create a disaster not only for you but also for an item with detergent.
Getting Rid Of Mold In The Basement In 5 Non-Toxic Ways
If you want to use a natural, chemical-free method to get rid of mold, here are 5 methods for you. However, these methods will not achieve the best results, so you should consider them when doing so.
1. Treat Mold With Hydrogen Peroxide
What you need:
100 ml ammonia (10%)
100 ml hydrogen peroxide (3%)
Ammonia is known to be a powerful detergent because it removes mold by breaking down cell proteins. Many bathrooms, floor, and window cleaners contain ammonia. Meanwhile, Hydrogen peroxide has the effect of treating wounds and also as a cleaning tool. With anti-fungal and anti-bacterial properties, it kills bacteria, mold, and odors. Hydrogen peroxide is used to clean cookware, carpets, and tiles, and to remove lime deposits and yellow stains from sinks, walls, and floors.
Doing:
Take a plastic bottle with a nozzle or a glass jar, rinse with water and dry with a tissue or a towel.
Wear rubber gloves, masks, and goggles before pouring ammonia into the bottle.
Pour hydrogen peroxide into ammonia.
Shake gently to mix well.
Spray the mixture on the rust (or apply it on a clean, dry cloth and then cover the rust) and leave it on for 10-15 minutes (Remember to check for an inconspicuous area of the surface to prevent discoloration or damage).
Rub the area with just enough force to remove the black mold and mold marks. When the surface is free of mold and dirt, dry it.
Ammonia smells quite unpleasant, so you have to open all windows, put on a mask and rubber gloves, quickly spray the mixture onto the moldy places like corners, baseboards and leave the room (you have access to another room, balcony, or outside), and keep other family members and pets out of the basement.
After all, clean and ventilate the basement.
2. Using Vinegar
What you need:
Doing:
Use soap, water, and a running pad to clean the moldy area.
Make a mixture of ½ cup of pure vinegar, ½ cup borax (borax), and one cup of water. Then put this mixture in a spray bottle.
Spray the mixture directly on the moldy surfaces, leave for 1 hour, then wipe with a warm sponge.
Any smell from the vinegar will go away within a few hours.
Many studies have shown that the right amount of vinegar can kill up to 98% of bacteria, 82% of mold, 80% of pathogens, and so vinegar is considered a powerful source of anti-bacteria.
3. Using Baking Soda
What you need:
Baking soda
Water
Spray bottle
Doing:
Add a quarter of a tablespoon of soda powder to a spray of water.
Shake the bottle to dissolve the baking soda in the water.
Spray the moldy area with a solution of soda powder and water.
Then use a sponge or scrub brush to ensure the removal of all the molds on the surface.
After you have scrubbed off the mold, rinse the surface with water to remove any remaining mold on the surface.
Spray the area with a spray bottle again and let the surface dry. This will destroy any remaining mold and prevent it from coming back.
You can use a cloth instead of a spray bottle to clean the mold with soda powder:
Soak a cloth in water and then add a quarter teaspoon of soda powder to it.
Use a cloth on the moldy area to remove the mold with a solution of soda powder and water.
To get rid of stubborn black mold, you can try mixing two parts baking soda with one part white vinegar and one part water. Stir until the mixture thickens. Spread your mixture evenly over the surface and let dry. Scrub off the mold and dark spots, then wipe off with water.
Unlike harsh chemical fungicides, baking soda is mild (pH 8.1) and harmless to your family and any pets. Besides killing mold, soda powder is also deodorizing and you can use it to get rid of mildew smells in your home. Soda powder also absorbs moisture to help prevent mold.
4. Using Essential Oils
Among natural fungicides, the green tea essential oil solution is the most effective. Although it is quite expensive, a small amount of green tea extract is enough to kill mold. Green tea essential oil is completely harmless to humans and pets. Green tea extract is an antifungal, capable of destroying most types of mold. It is also an antibacterial agent.
What you need:
Green tea essential oil solution
Spray bottle
Water
Doing:
Use 1 spray bottle to make the water almost full (measure how many cups of water are about, use a 250ml cup of water).
Add 1 teaspoon of green tea oil (1 teaspoon = 5 ml) / 1 cup. (Mix at the rate of 1 tablespoon of green essential oil / 1 cup of water).
Spray on the moldy surface.
Allow the surface to dry without rinsing. This prevents the mold from re-growing.
Green tea essential oil has a strong smell but will go away after a while. You can keep the solution you make for later use. Because the essential oil of green tea does not lose its activity.
5. Using Lemon
Lemons are a highly acidic, natural deodorant that effectively bleaches, removes stains and cleans them, and can also remove black mold. The high concentration of acid in lemons will help break down the mold structure, making it easy to remove unpleasant traces. Along with that is a wonderful citrus fragrance.
What you need:
3-5 lemons.
Spray bottle.
Doing:
Squeeze the juice of 3 to 5 lemons into a spray bottle.
Add about 1/2 cup of water.
Spray the mixture on the moldy surface for five to ten minutes and then wipe the surface with a damp cloth. You can reapply and scrub the surface to remove hard-to-stick stains.
Removing Mold In Your Basement With Chemical Ways
The chemical cleaning path is always the fastest, although it will be slightly toxic to the person doing it. So when using chemical methods for cleaning, you need to wear masks, rubber gloves, even protective gear to protect yourself.
Step 1: If Possible, Stop Quickly From The Source of The Mold to Prevent Further Mold Growth
Depending on the cause of the humidity, you may need to perform substantial repairs to your basement. If it's a leaky pipe, condensate in your HVAC system, or a crack in your doors or windows, you'll have to have a mechanic fix it better and not lose its aesthetics. . If there is a problem with moisture coming from the wall of the basement, for example, water penetration, run a dehumidifier to dry excess moisture.
Step 2: Localize The Affected Area
If the mold growth is less than a total of 10 square feet, you can clean it yourself. But if the area gets bigger than that, you'll need to start looking for an expert as soon as possible.
You need to thoroughly examine the affected area. The more porous the surface (that is, the easier it is to absorb moisture and mold), the harder it is to clean. If the spores have penetrated deeper than the surface, it may not be possible to completely remove all of the spores.
If the mold has damaged a small portion of soft or fibrous material such as carpets, or non-bearing wall material (such as wood studs or cement), you may have to destroy them by removing the material out yourself and replace them.
Note that simply wears eye protection and disposable dust masks, gloves, and possibly protective clothing so you can make sure not to bring mold into your living space.
Step 3: Basement Ventilation
Please open all doors and (if applicable) your basement windows. You will want as much ventilation as possible. This ensures you avoid breathing in spores and smoke from your cleaning product.
Step 4: Prepare Cleaning Solution
Cleaning solutions and their preparation will depend on what's in your home.
The steam cleaner needs to be filled with water and turned on.
Mold remover and phenolic detergent should be diluted according to the manufacturer's instructions for use.
In addition, for bleach, and borax, you can follow these instructions:
Bleach: Mix one cup of bleach with one gallon of water.
Borax: Mix one cup of borax with one gallon of hot water.
Step 5: Clear The Area
The first thing before cleaning mold is to move everything away from the affected area, from carpets to furniture and decorations. You can refer to some products that are the best concrete cleaners, or some are best for wood, they can also convenient for you.
Keep in mind that it is difficult to get rid of mold in porous materials, like wood or old fabrics so you should consider replacing them instead of trying to clean them.
Step 6: Clean Mold
If you are using cleaning solutions, follow these steps:
Apply to the surface: Spray or apply this solution to the mold. Leave for a while according to the manufacturer's instructions for mildew remover and phenolic detergent to soak in. In the case of bleach and borax, leave on the mold for 10 to 15 minutes.
Wipe: Wipe off any mold debris with a paper towel and throw it in the trash. Wipe off excess moisture with a new paper towel.
Repeat: Spray the product you selected over the affected area again if it is not clean. Using a new sponge, scrub the surface thoroughly. Finally, rinse, wipe dry, and can be repeated several times.
With a steam cleaner, here's how you would do it:
For maximum temperature: make sure it is set to the maximum with adjustable settings.
Place steam in the moldy area. Take care not to immerse the nozzle in the fungus while working.
Wipe off the loose colonies with a paper towel.
Repeat if not clean: Steam the area again and repeat, wiping off any moisture after each steam. If you have not decided to choose what types of steam cleaner, you can read the article on best steam mops for laminate floors or upholstery steam cleaners to have more options to choose from. If your floor is made of vinyl, you can refer to the best steam mops for vinyl floors.
Step 7: Dry The Place
After cleaning, dry the surface as much as possible. If it's a surface that dries over time, like wood or styrofoam, use a dryer or a fan to prevent mold from returning.
Note: In some cases, you may need to seek out a professional mold fungicide. For example, the mold streaks are too thick or they are dangerous mold. If the moldy area is too large, hiring a mold cleaner is a good idea, as is the case if you have to deal with dangerously high places like ceilings.
How To Prevent Mold In Your Basement?
There are a few pieces of advice that I can give you to avoid the growth or attack of mold in your basement.
Keep the humidity in your home as low as possible — no more than 50% — throughout the day. An air conditioner or dehumidifier will help you keep the humidity level low. You can buy a meter at a home repair store to check the humidity in your home. Humidity changes with the time of day so you need to check more humidity once a day.
Try to ventilate in the basement. Use an exhaust fan in the basement to draw ventilation outside of your home. Make sure the vents are vented to the outside of the house.
Repair any leaks in your roof, walls, or water pipes so that mold doesn't have a wet environment to grow.
Clean and dry your home thoroughly and quickly (within 24-48 hours) after the flood.
Mix the mold inhibitor into the paint before painting. You can buy mold inhibitors at home paint and repair stores.
Clean the basement with mold-killing products.
Throw away or replace carpets and seats that have been soaked in water and cannot be dried immediately. Consider not using the carpet in a place like a basement as it is very wet.
Finally, regularly clean your basement, avoiding turning it into a warehouse because a lot of unused furniture can be a great environment for mold to grow.
FAQs
Some frequently asked questions I am going to give you can help you know clearly about cleaning mold in your basement.
Say Bye With Mold
Thank you for reading to the end. I have been very thorough about how to get rid of mold in your basement. But more than anyone, I know that mold is difficult to completely remove or prevent over a long period because it also depends on external conditions such as the weather. So if you can have cleaned and removed mold from basement walls or floors, be sure to protect those surfaces as well as the rest of the area as I pointed out above.
In the event of having to use a mold removal team, you also need to take precautions for mold return.
Finally, if you've done it successfully, you can share it with me by taking pictures of your work and comment below. And more than that, do not hesitate to share more tips to kill mold that you know. I look forward to hearing from you.