Why don't you get one of the 13 best spa vacuums in 2023 to clean and maintain your hot tub? With those excellent products, it is straightforward to take care of your spa. Hence, you can spend more time sitting in it and relax, and less time cleaning it.
I do not need to mention that cleaning can be torture if you do not have the right tool. Nowadays, there are a bunch of marvelously vacuum cleaners out there to help you.
Nevertheless, picking the right one strictly for you can still be a difficult choice, and that is why I have written this article for you to share with you all the different products and my professional review.
Leading Manufacturers For Best Spa Vacuums
When you are looking for the best spa vacuum, it is very likely that your final product produced by one of the four outstanding manufacturers.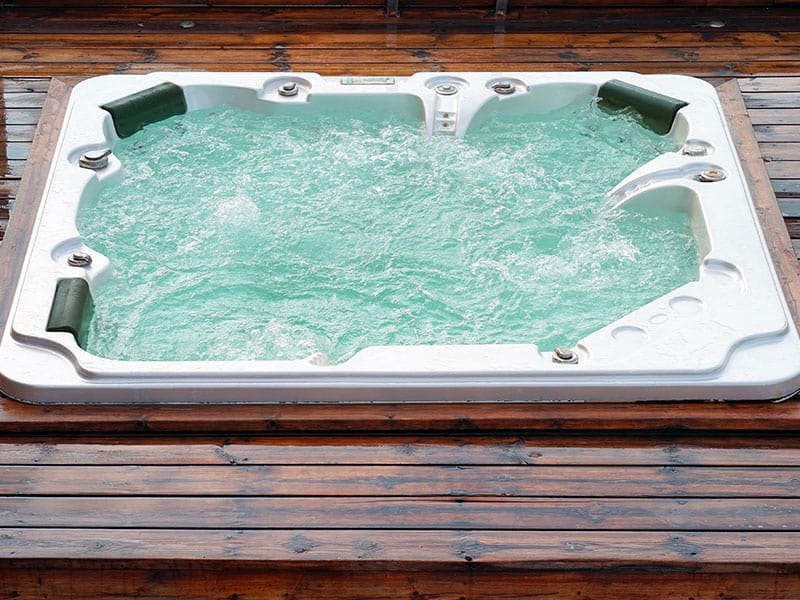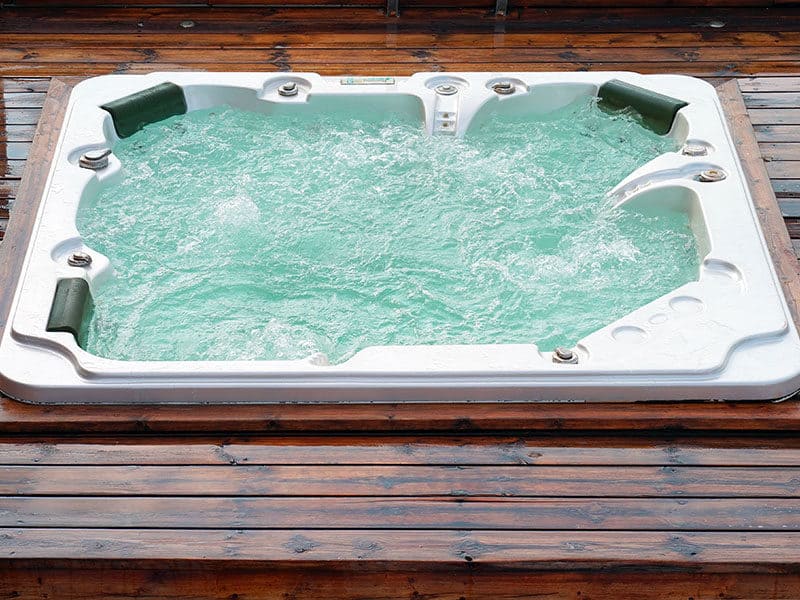 Water Tech Pool Blaster
This company has produced one of the most diversified line-ups of pool and spa vacuum cleaners. It has products for every size of pools, spas, no matter how much you want to spend. In 2001, as one of the first manufacturers, it introduced the battery-powered vacuum.
U.S Pool Supply
For a long time, this brand is famous among American pool owners due to its budget-friendly and easy-to-use pool maintenance products. The offered products range from cleaners for in-ground pools to small vacuum for spas.
Intex
This brand offers you a massive selection of pool and spa maintenance products, in addition to equipment such as pumps and filters. The company stands for excellent quality and has a great customer service that can help you choose the right product.
Poolmaster
This firm is known for offering best-in-class pool and spa supplies. Being highly committed to delivering upscale quality and long-lasting products, the company served a lot of happy customers during the last 50 years.
Which Are The Best Spa Vacuums To Buy?
Let me be straight forward with you and share the best spa vacuums at the beginning of the article. The best device for most spa owners is the Water Tech Pool Blaster Max Li, given its simplicity and absolutely excellent cleaning result.
As I understand that not everyone can afford to pay that much, I also found the POOLWHALE, which has a reasonable price yet is not inferior. For those who have more specific needs; you may prefer products from Aura, Intex, GAME, and so on.
Best Spa Vacuum Comparison Chart
For a quick look at the 13 best spa vacuums, you can scan them all promptly using the comparison table below.
Top 13 Best Spa Vacuum Reviews in 2023
Below you will find the full-on comprehensive reviews of the 13 best spa vacuums as well as their descriptions, key features, pros, and cons. If you study that information now, you will not have any negative surprises later.
1. Water Tech Pool Blaster Max Li Spa Vacuum
(Best Overall)
The Water Tech Pool Blaster vacuum is a battery vacuum with strong suction power.
This item delivers an excellent working time, making up to one hour with a full charge under 4 hours. So, you certainly do not need to fear for running out of battery before finishing.
The device features an automatic on/off button, so it will shut down when you take it out of the water. Plus, thanks to the 10.5 inches vacuum head and brush array, which are designed for convenient and fast cleaning, you can save your time.
Besides that, the cleaner is equipped with the water tech P30 motor box-engineered. Therefore the suction power is strong enough so that you can quickly and efficiently clean debris, sand, or silt around your tub.
Key Features:
Lithium-Ion battery technology
The minimum operating depth is 12.25 inches
Comes with a large filter bag
The Poolblaster Max 10.5″ vacuum head
Pros
Charger included
Warranty one year
Suctions very thoroughly
Features a large debris chamber to easily capture
Simple to clean the filter and place it back inside
Exclusive bag and filter design are perfect to clean sand, silt, and pollen
Cons
A little overpriced
The control switch may lose its waterproof ability
Product Specifications:
| | |
| --- | --- |
| Dimensions | 15.5 x 6.5 x 7.5 inches |
| Weight | 5.5 pounds |
| Color | Blue |
| Brand | Water Tech |
| Power source | Rechargeable battery |
To know how the Water Tech Pool Blaster vacuum assembles, check this video:
2. POOLWHALE Portable Spa Vacuum
(Best Budget)
For a tight budget, the POOLWHALE will be a great portable cleaner because of its overall performance. To use this machine, you need to connect it with a standard garden hose, and with the water pressure, it will create a suction effect to suck debris or leaves into the collection bag.
The delivery includes four pieces of suction poles that make up 48 inches totally in length. Therefore, you can clean a large, deep tub easily. Furthermore, the high-capacity fine nylon efficiently collects all the dirt from the bottom, leaving no sand or other particles behind.
Furthermore, setting it up is easy for you because all steps are described in the instructions manual. Thus, you can save your time while assembling this item.
Key Features:
Mini jet vacuum cleaner for pools and spas
Works with every standard garden hose
No pump or filter is necessary
Little storage space required as it can be disassembled
Pros
Fantastic versatility
A very affordable way of cleaning
The bottom bristle design makes dirt nowhere to hide
The removable mesh bag is easy to clean out
Can be broken down and boxed up quickly because of the compact design
Cons
Does not work in a large space
Suction power depends on the water pressure in your area
Product Specifications:
| | |
| --- | --- |
| Dimensions | 4.72 x 10.43 x 47.24 inches |
| Weight | 1.2 pounds |
| Brand | POOLWHALE |
| Color | Green |
| Power source | No electric power required |
3. Aura 6250 Paradisiac Power Spa Vacuum
(Best Convenience)
The Aura 6250 Paradisiac is a very compact yet mighty device to clean small hot tubs and spas. It operates without pumping and does not need batteries or water hook-up. It uses a siphon action to remove sand, debris, and rocks.
Similarly significant, it is equipped with an aluminum telescopic pole that can be extended over 7 feet. Therefore, it benefits your back because you do not need to bend your body a lot while cleaning.
Simply put, the device under the water will suction for about 15 seconds before you need to lift it and empty the container. As you leave this machine in the tub, the water inside will close the canister. Hence, sand or silt will not leak back into clean water.
Key Features:
No water hook-up
No pumping necessary
The aluminum telescopic pole extends to 7 feet
Suctions little rocks, pennies, beach sand, etc
Pros
Perfect for low-cost cleaning
So simple to use
Instructions are simple to understand
Does not require any power source
Utilizes a simple siphon action
Works without batteries, hoses, or other complicated hook-ups
Cons
I wish the suction period could be longer
Materials are not durable
Product Specifications:
| | |
| --- | --- |
| Dimensions | 5 x 5 x 58 inches |
| Weight | 2.9 pounds |
| Color | Blue White |
| Brand | Aura |
| Power source | No electric power required |
If you want to know how the Aura 6250 Paradisiac work, see this clip:
4. Water Tech Catfish Spa Vacuum
(Best Cordless)
For pool owners who do not like to have annoying cables lying around, the Water Tech Catfish spa vacuum cleaner is a high-quality product.
Despite being cordless, it has powerful suction, which is enough to remove leaves, sand, and disease-causing germs. Also, it has 45 minutes' runtime on a single charge. Therefore it is sufficient for an average spa of up to 14 feet in length.
Moreover, this cleaner is lightweight and easy to use for everyone. Also, you can attach it to a telescopic pole to extend for further reach. However, this tool is not included in your package; you hence may buy it separately.
Key Features:
Cleans 33 gallons per minute
7.4 inches' head width vacuum
Rechargeable battery
No messy hoses or additional pumps
Pros
Perfect for quick cleanups
No manual filter cleaning is needed
User-friendly and very affordable
Included reusable filter bag
One-year warranty
Cons
Rather pricy
The bristles are a bit too short
Product Specifications:
| | |
| --- | --- |
| Dimensions | 16.7 x 7.5 x 7 inches |
| Weight | 3.05 pounds |
| Brand | Water Tech |
| Color | Blue |
| Power source | Rechargeable battery |
5. Intex 28620EP Rechargeable Spa Vacuum
(Best Handheld)
The Intex 28620EP is an excellent handheld vacuum cleaner with a strong suction power capacity because it features a built-in Ni-MH rechargeable battery.
The most important feature is an IPX8 waterproof switch, which will provide you protection against water submersion. It also comes with two standard attachments: two interchangeable brush heads and a USB cable for recharging.
Therefore, it is so convenient to charge your device anytime and anywhere you need. Plus, the lightweight telescoping aluminum shaft is also provided in the delivery. Thanks to all those useful accessories, it will assist you a lot in cleaning your spa.
Key Features:
Convenient USB cable charge
Take 50 minutes per charge
Suitable for a spa up to 18 ft. diameter
Pros
Easy to use and maintain
Lightweight, adjustable telescoping pole
Two interchangeable brush heads included
Convenient, portable, self-contained design
Includes an automatic shutoff feature to protect the vacuum
Cons
Does not pick up flock in the bottom
The battery runs out quickly
Product Specifications:
| | |
| --- | --- |
| Dimensions | 39 x 6.5 x 5.25 inches |
| Weight | 6.59 pounds |
| Brand | Intex |
| Color | Grey |
| Power source | Battery Powered |
6. Poolmaster 28008 Black Magic Spa Vacuum
(Best Lightweight)
The Poolmaster 28008 black magic spa vacuum generates suction power by connecting with the garden hose or vacuum hose. Despite being lightweight, counting just only one pound, it has a mighty power to pick up debris, sand, or silt well.
The front of this item is equipped with a row of polypropylene bristles with two more rows underneath to help loosen dirt, ensuring an excellent cleaning.
You will experience the mighty suction power when you turn on the hose because that automatically creates the flow. Therefore, you can observe the debris funneling into the vacuum bag. In this way, you will know when the trash bag is full and can empty it.
Key Features:
Powerful 4-jet suction
No filter system is needed
Included 1.25 inch – 1.5-inch vacuum hose adapter
Come with a reusable leaf bag
Pros
Compact size
Reasonable price
Has great suction and power
High-quality materials with outstanding performance
Attaches to standard garden hose easily
Cons
Pretty hard to attach to hose
Quite small product
Product Specifications:
| | |
| --- | --- |
| Dimensions | 14 x 14 x 4 inches |
| Weight | 1 pound |
| Brand | Poolmaster |
| Color | Black |
| Power source | No electric power required |
7. Pool Blaster Aqua Broom Spa Vacuum
(Best with Long Runtime)
The Pool Blaster Aqua Broom Spa Vacuum will be the perfect choice for your purchase because of its long-lasting battery performance.
It does operate with five D-cell batteries creating a strong suction to clean sand, silt, or rocks, so you do not need to connect it to your garden hose or spa water pumps.
Depending on the size of your hot tub, you can use it as a handheld device or connect it to a standard telescopic pole; then, you can reach everywhere you want.
Key Features:
Weighs less than 2 lbs
Working runtime up to 3 hours
Cordless compact design
Comes with a reusable All-Purpose filter bag
Pros
Well construction
Easy to operate by button
Lightweight and easy to use by hand
Included useful components
Patented retention valve design prevents the return of debris into the spa
Cons
Sucks up sand and debris but not smaller particles
Difficult for small hands
Product Specifications:
| | |
| --- | --- |
| Dimension | 24.25 x 6.5 x 4 inches |
| Weight | 2.81 pounds |
| Brand | Pool Blaster |
| Color | Blue |
| Power source | Battery Powered |
If you do not know how to set up the Pool Blaster Aqua Broom Spa Vacuum, watch this video:
8. GAME 4855 Handheld Spa Vacuum
(Best Additional Attachments)
The GAME 4855 handheld spa vacuum is very lightweight and allows for a quick and easy clean-up of minor debris, sand, silt, and smallest leaves.
Most impressive about this model is that no external power source or any connection is required. Therefore it is incredibly convenient and completely safe.
Furthermore, this product includes standard attachments such as a nozzle and slide-on brush, which help you clean tough debris or reach into the corners, stairs in your hot tub, and Jacuzzi.
Key Features:
Included attachments for a deep cleaning
Creating suction through a simple pump action
No cords or batteries are needed
Maintain in-ground pools, spas, hot tubs, and jacuzzis
Pros
Perfect for quick clean-ups
Good value for money
Lightweight, compact design
Uses simple pump action to create suction
Cleaning the filter basket is as easy
Cons
The product has weak plastic fittings
Has a short handle, so it is all not user-friendly
Product Specifications:
| | |
| --- | --- |
| Dimension | 2.9 x 55.5 x 2.9 inches |
| Weight | 2 pounds |
| Brand | Game |
| Color | Blue |
| Power source | No electric power required |
Follow this video to know how to use the GAME 4855 spa vacuum:
9. Sunsolar AquaJack 211 Spa Vacuum
(Best for Removing Leaves)
The Sun solar AquaJack 21 is one of the best spa vacuums if you want to purchase one for removing little leaves in a large tub at home. This item not only features an internal container for heavy debris, small rock and small leaves, but also comes with a secondary net for lighter particles such as sand or pebbles.
Utmost importance is the powerful flow pump, which helps to remove all debris while cleaning. Besides that, this machine comes with a powerful 24 W motor giving you an incredible working time of up to 60 minutes.
Therefore, you can clean a big project without charging to remove all debris, sand, or even leaves around the walls in your tub. Apart from that, the unit is operated with a rechargeable battery. Thus it is entirely safe. Also, thanks to this feature, you do not need to connect it to your garden hose or use any cords.
Key Features:
Features an internal container
Use a reusable filter bag
Runtime up to 60 minutes
Rechargeable 11.1V Lithium Battery
Pros
Compact design
Easy to handle
Very affordable price
Cleans all types of pools, spas
Attached most standard poles for extended reach
The strong flow pump helps to remove leaves, sand effectively
Cons
Need more filter to retain sand
Suction power is relatively weak
Product Specifications:
| | |
| --- | --- |
| Dimension | 15.67 x 9.53 x 7.87 inches |
| Weights | 5.5 pounds |
| Brand | Intex |
| Color | Grey |
| Power source | Battery Powered |
If you want to know how to clean the Sun solar AquaJack 211 spa vacuum after using, kindly see this video:
10. U.S Pool Supply Portable Spa Vacuum
(Best with Long Pole)
The U.S pool portable spa vacuum comes with a five-section pole up to 4 feet, which allows you to comfortably reach challenging areas in your spa without bending your body.
This device does not operate with electric power; it works by attaching to a standard garden hose and its water pressure instead. Then it will create a venturi effect to clean debris.
Furthermore, this brand offers its customers a solid warranty for one year. In case you do not feel satisfied with your purchase within this time, this company will provide you a new replacement.
Key Features:
One-year warranty
Four feet long pole
Comes with three scrub cleaning brushes
Ideal for cleaning spas, above ground pools, ponds
Pros
Affordable price
Easy to assemble
Included detachable components
Attaches to a standard garden hose
Great for getting all the leaves, dirt, and sand off the bottom
Cons
Only suitable for small spa
There is a pin that is a bit tricky to put into one of the parts
Product Specifications:
| | |
| --- | --- |
| Dimension | 10.83 x 4.88 x 4.72 inches |
| Weight | 1.11 pounds |
| Brand | U.S. Pool Supply |
| Color | Light Green |
| Power source | No electric power required |
11. Pool Supply Town Jet Spa Vacuum
(Best for Inground Spa)
If you are looking for a spa vacuum to clean your hot tubs, then keep the Pool Supply Town Jet vacuum in your mind. This item does not require electricity to operate its work.
The water pressure from your garden hose creates a suction flow that will cause dirt and debris to get picked up and stay in the filter bag.
Besides that, this device is very versatile and compact with brushes on the floor head. Also, a pole is included that consists of five sections that can easily be connected. Hence, they are beneficial to effectively clean debris around your tub.
Key Features:
No pump-filter circulation system
No electric power is required
This item does not come with poles
Ideal for above ground and pool, spa, pot tub
Pros
Inexpensive solution
It is portable and handy to use
No rechargeable power supply
Safe and convenient without electrical power
Use water pressure from a garden hose to suck up debris
Cons
No telescopic pole included
No assembly directions
Product Specifications:
| | |
| --- | --- |
| Dimension | 9.6 x 9.6 x 1.9 inches |
| Weight | 12 ounces |
| Brand | Intex |
| Color | Pool Supply Town |
| Power source | No electric power required |
If you need a little help with assembling it and see how to use it, watch this video:
12. Kokido EV30CBX Tesla 30 Removable Spa Vacuum
The Kokido EV30CBX Tesla 30 spa vacuum works very well on all kinds of pools and spas. The Kokido features a long, durable telescopic handle, so you are able to reach the bottom of the tubs without bending your body over.
Besides that, this device is operated very conveniently with a button, which will activate your vacuum as efficiently as possible while cleaning. This version has an operating time of 30 minutes, so you need to recharge it after cleaning.
Furthermore, the item uses the Tesla bristled vacuum mouth, allowing it to be more efficient when scrubbing and loosen all kinds of debris, sand, or rock while cleaning. Plus, this product is extremely easy to maneuver through your spa, therefore, you can clean all corners or bottom effortlessly.
Key Features:
The motor does not rely on your pool's filter pump
Operated wireless, rechargeable battery
Come with a long, telescopic handle
Working time up to 30 minutes
Pros
Great purchase
Pick up sands very well.
Clean all surfaces pools and spas
Simply remove the easy to clean the filter
Super easy to assemble and easy to use
Cons
Not for a large project
Filter, let's sand and silt through
Product Specifications:
| | |
| --- | --- |
| Dimension | Not specific |
| Weight | 4.64 pounds |
| Brand | Kokido |
| Color | White |
| Power source | Battery Powered |
13. Kokido EV05CBX Telsa 5 Spa Vacuum
Kokido EV05CBX Tesla 5 will be another best spa vacuum in its line. It is a rechargeable handheld spa vacuum, helping you clean out unwanted things such as sand, silt particles, or small leaves in your spa. It even may also be a great tool to clean spots in large pools.
This device is lightweight, so it is convenient and comfortable for youngers and elders. Furthermore, this item features a transparent filter cover, which is used to monitor the debris level. Thanks to the flathead with the clip-on the brush, it is beneficial for vacuuming dirt or particles in the corners or at the bottom.
Over and above that, this product works automatically when it is submerged in the water, allowing you to clean all unexpected twigs, sand particles, and small pebbles in your spa. Plus, charging is also convenient using a standard USB, hence you can charge your device anywhere you want without needing special equipment.
Key Features:
Flathead with clip-on brush
Ideal for use in spas, hot tubs
Up to 30 minutes working time
Features an easy-access filter bag
Pros
Silent operation
Easy to use with long battery life
Cleaning the filter is easy
Removes sand and small debris while filtering the water
Comfortable to charge and very lightweight
Cons
Not recommend for a larger project
No visible indicator light when used in the water
Product Specifications:
| | |
| --- | --- |
| Dimension | 6.02 x 1.97 x 7.99 inches |
| Weight | 1.76 pounds |
| Brand | Kokido |
| Color | Grey |
| Power source | Battery Powered |
Buying Guide When Purchasing A Spa Vacuum
Before purchasing a spa vacuum for your hot tub or Jacuzzi, you should consider various important factors, such as the type of vacuum, power source, or attachment bundles. Therefore, in this section, I will share with you my experience and hope it will help you.
Type Of Spa Vacuum
The type you should choose depends on the size of your hot tub. Typically, the large hot tubs will need more powerful suction, resulting in longer cleaning time compared with some smaller-sized tubs.
If you possess a small spa size, you can choose a cordless vacuum because the battery-driven suction power is strong enough for the size. Currently, the cordless spa vacuums on the market have a working time of at least 30 minutes, while even some products can make it up to three hours.
Furthermore, you should consider what kind of debris, silt, or sand you commonly have in your spa. If you see some small dirt only, I suggest you choose a cordless device as you then have no hassle to connect it to pumps or garden hoses.
Type Of Power Source
In general, there are a few types of power sources we mostly see in spa vacuum devices. For example, while battery-powered devices have an electric motor, the mechanical source is generated by connecting a standard hose with the vacuum. With the water pressure as siphoning from your hot tub, a suction flow is created.
In case you have only a small hot tub and do not want to spend a lot of money on this device, I recommended you get a spa vacuum that uses water pressure. If you prefer convenience, then you can choose a spa vacuum with battery power.
Attachment Bundle
There are some necessary attachments. You should check whether they are included in the package before you pick your product. These are telescopic poles, brushes, and sponges. As you need to clean your hot tub frequently, the brushes and sponges will help you maintain your hot tub's lifespan.
Moreover, the telescopic pole is also necessary because it will help you reach the challenging areas without much physical effort. Hence, it is up to your personal preference whether you like it to be ergonomically or are okay with a minimalistic tool.
FAQs
There are some questions regarding the spa vacuum; a lot of people are asking. In case you do not know much about this type of product, they could be helpful for you as well.
My Top Pick
The best spa vacuum is the Water Tech Pool Blaster Max Li because of its great overall impression. How do you now maintain your hot tub? Let me know by leaving a comment about which product you finally bought and whether you are happy with it. I hope my article lead you to a successful purchase, and you can now enjoy a relaxing time in your clean spa. Good luck!