I'm sure you all have silver in your home. It can be jewelry, cutlery, silverware, serving dishes, candlesticks, bulky trays, antique silver – you name it. They're so pretty when they're still shiny and new. But what to do if they are unused regularly or exposed to moisture, sunshine and turn out tarnished?
In this article, I will bring you some useful tips on making your effective silver cleaner. And show you how to minimize the chances of your silver getting tarnished as well.
How to Take Care Silver?
First things first: prevention is better than cure. Tarnish happens to all silver, but there are still a few tips to reduce tarnish frequency and degree. Therefore, you don't have to clean your silver several times, and tarnish will not be so bad.
Before knowing how to maintain silver, you may need to understand what causes them to tarnish.
Why Silver Tarnishes?
I've found out for you two basic reasons that make silver tarnish:
Silver Reacts With Sulfur in the Air
If you have real silverware lying around your house somewhere. Once a year, you'll have your Thanksgiving dinner, and when you open up the case of silverware, it's all turned black. That's called tarnish.
And the dark layer coating over your silver items is silver sulfide resulting from a chemical reaction in which the compound sulfur occurs in the air bonds with the silver.
All silver, whether plated or sterling, naturally tarnishes. When you don't use your silver and store it away for a prolonged time, it inevitably degrades.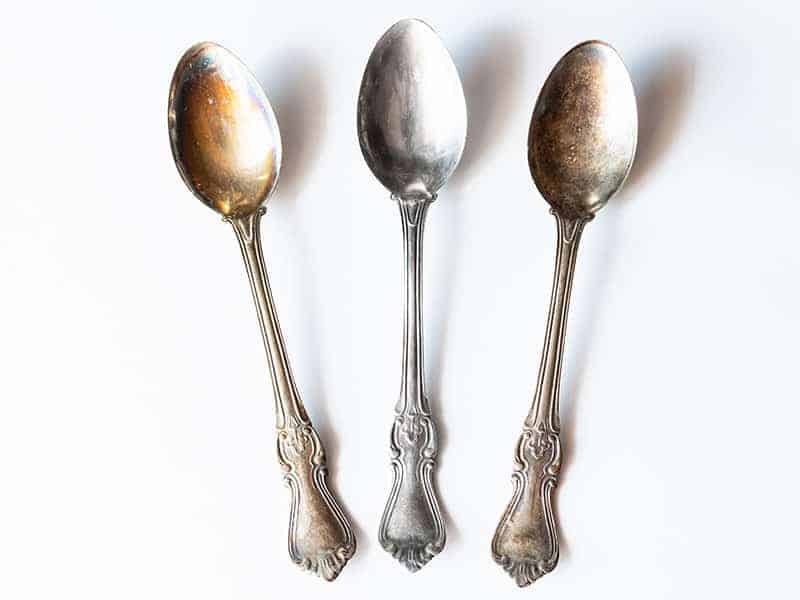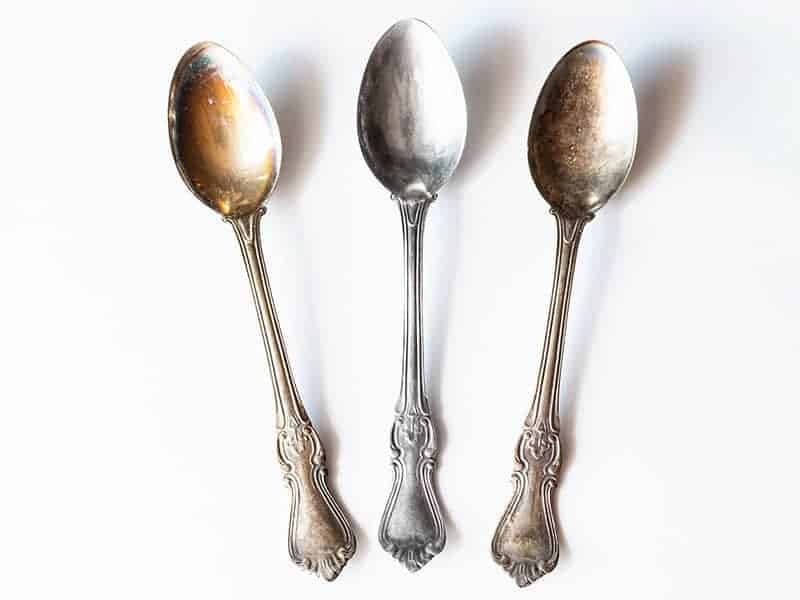 Skin pH
You put on a silver ring just in a few hours or maybe a day, and there'll be a little rim of black that forms on the edges of the ring. You might think the plating is coming off your ring. But that's not true because there is no plating on the ring, that's a solid piece of silver.
What's happening is that tarnish is forming on the ring's outer edges, and the acidity of your skin causes it.
More specifically, the pH fluctuations lead to chemical changes in your body that will cause a reaction between skin and silver jewelry. This is due to the presence of amino acids and sulfur in perspiration.
Hence, if you have high acid content in your body, chances are your silver will tarnish in a very easy and fast way.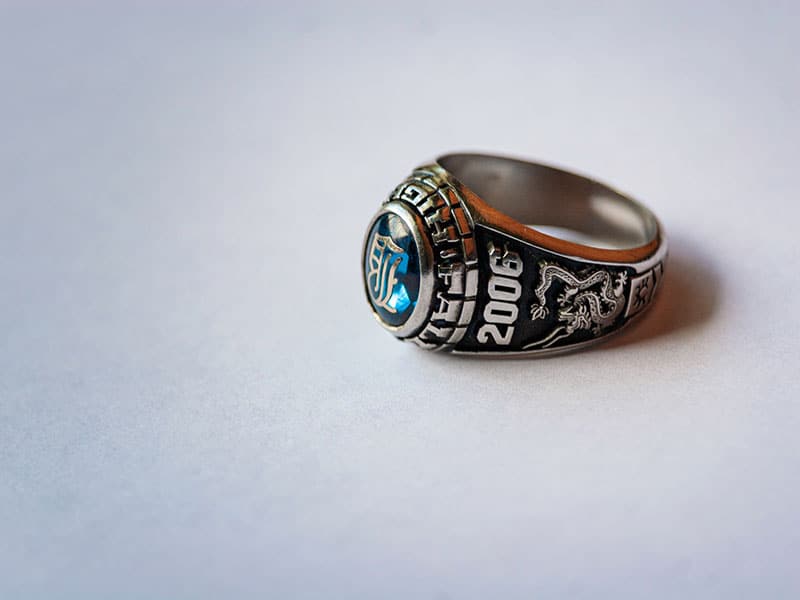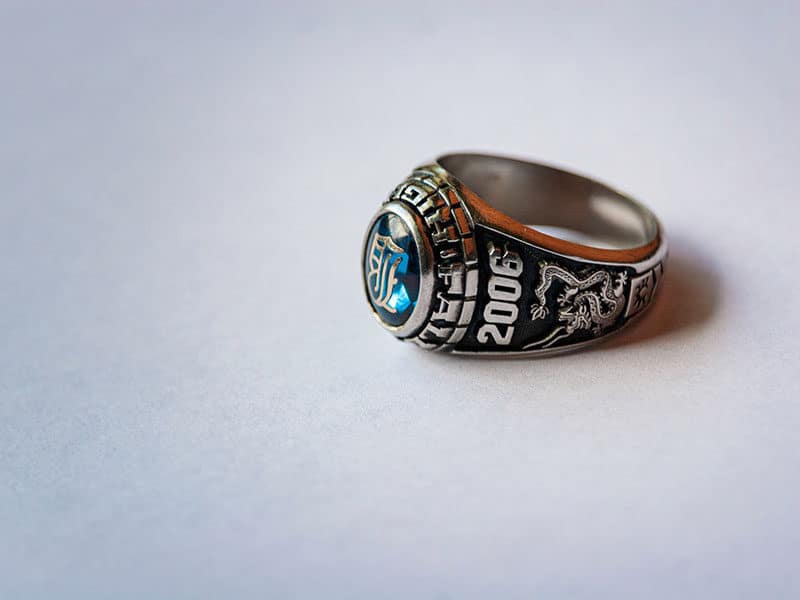 Caring for Silver
Tarnish happens to all silver, but there are still a few ways to prevent your silver from constantly tarnishing, as I have said. Here are some things you should and shouldn't do while using silver items.
Do's:
If silver exposes to too much humidity or heat can lead to tarnishing. It would help if you stored silver by wrapping it in acid-free, dry tissue paper and then put it inside cotton bags or air-tight bags for the best.
Remember to not place it near to newspaper, rubber, household paints, fireplace, smoke, or wool.
Besides, you shouldn't place silver in oak drawers because the natural acid can cause your silver to tarnish.
For those who have high acid content in your body, I recommend washing your hands with soap and water and drying them very well. If you wash your hands throughout the day, you're washing off the acidity in your skin, and the rings will stop tarnishing.
And remember to remove your silver hand jewelry when washing your hands to avoid soaps lingering on the surface.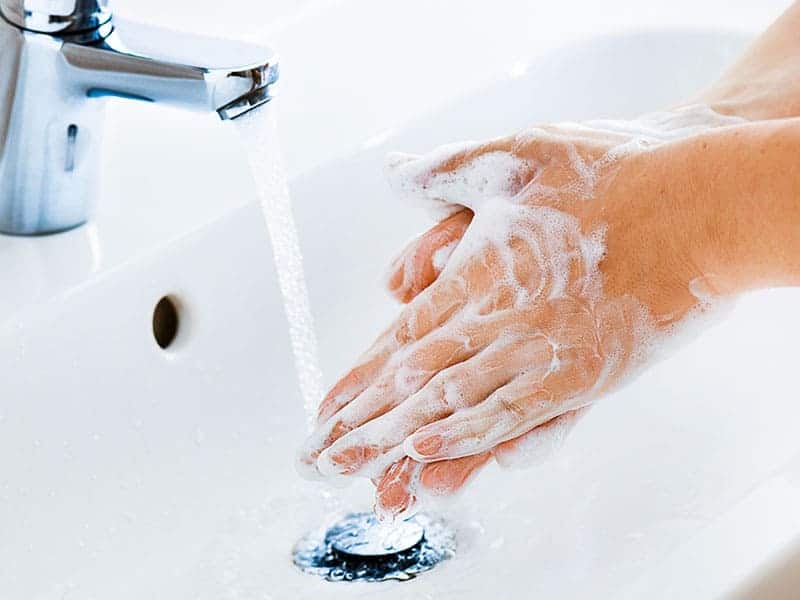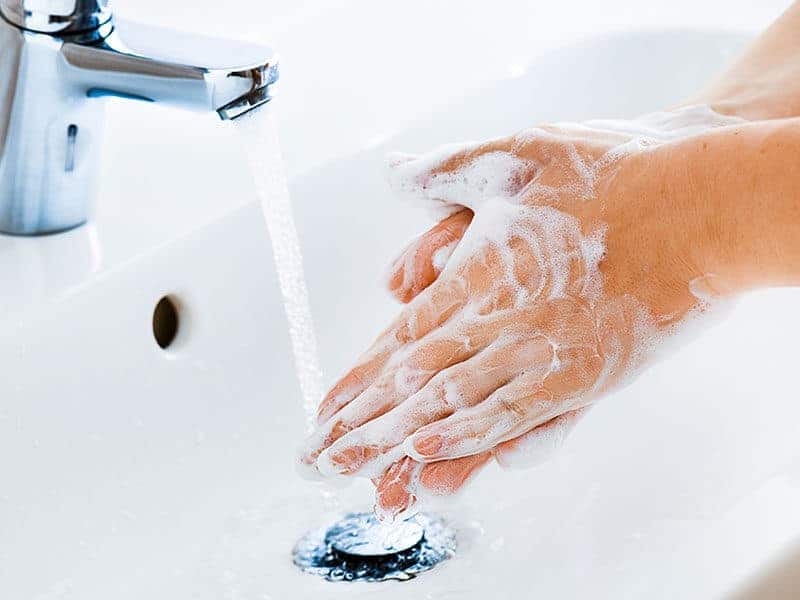 You can also coat the silver jewelry inside with clear nail polish, which will form a defensive barrier and prevent reaction between your skin and the silver. Rub once every ten days. If you want to remove the nail polish, soak it in rubber water and rinse it off with water.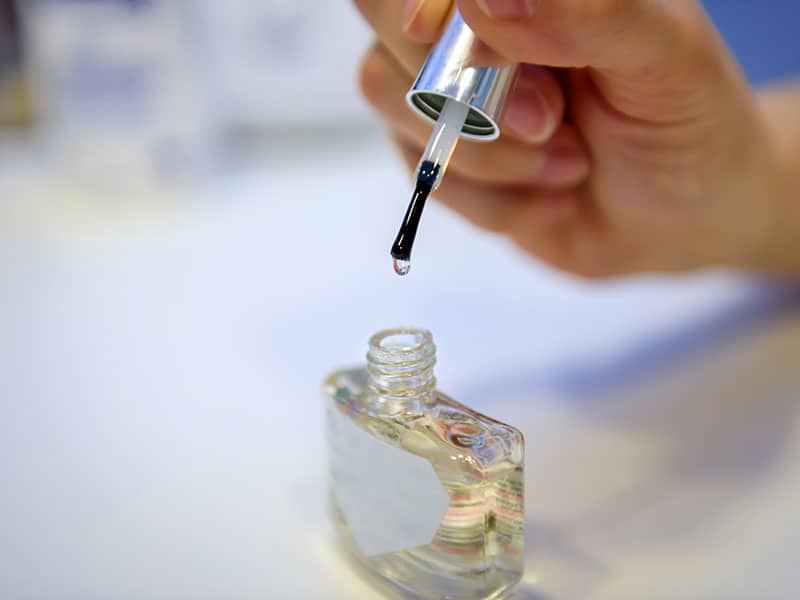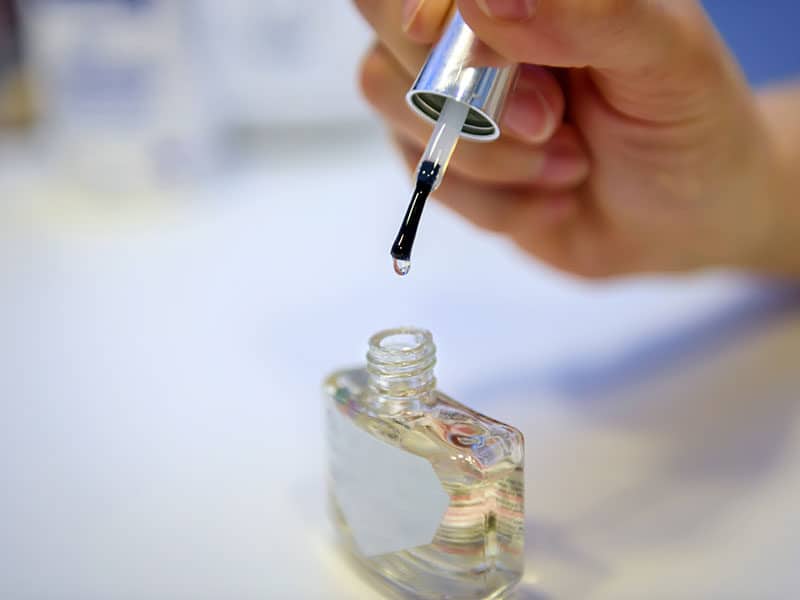 Dont's:
Don't Wear Silver While in the Water
Shower: Water does cause silver to tarnish more quickly, so remember to take off your silver while showering and dry it after you forgot.
Ocean/Saltwater: Salt also corrodes and makes silver tarnish too. Besides, rings tend to fall off easily in cold water, so it's better just to leave silver home when you go to the beach.
Swimming Pool: Most pools are treated with chlorine – a pretty harsh chemical, so it will cause your silver to tarnish. I recommend not wearing silver in the pool. If you accidentally forget, make sure to dry and clean it after.
Hot Springs: Remember how the chemical reaction between silver and sulfur can tarnish your silver? Well, hot springs are a rich source of sulfur. So try to avoid wearing silver when you're relaxing in hot springs at all costs.
Jacuzzi / Hot Tub: Jacuzzi and hot tub are treated with chlorine just like a swimming pool but with a higher amount. And comes with it is the water's heat; these two combined will accelerate the chemical reaction.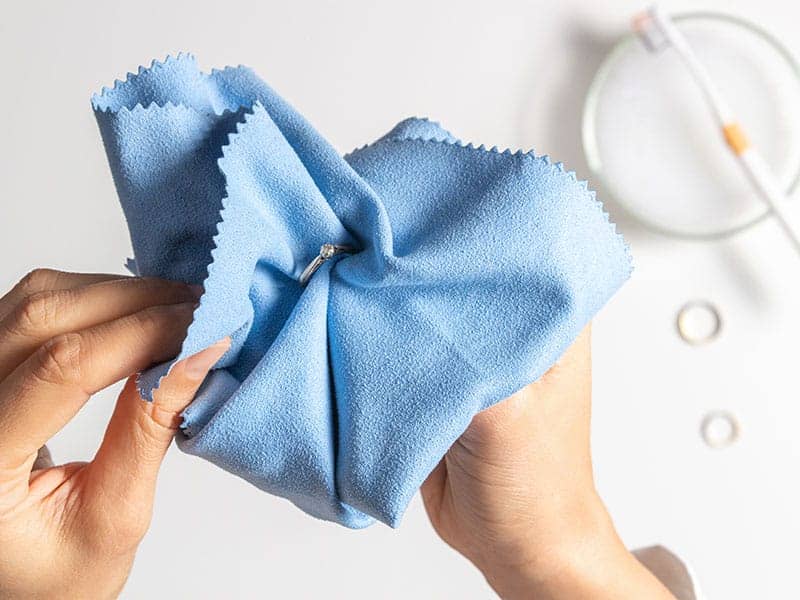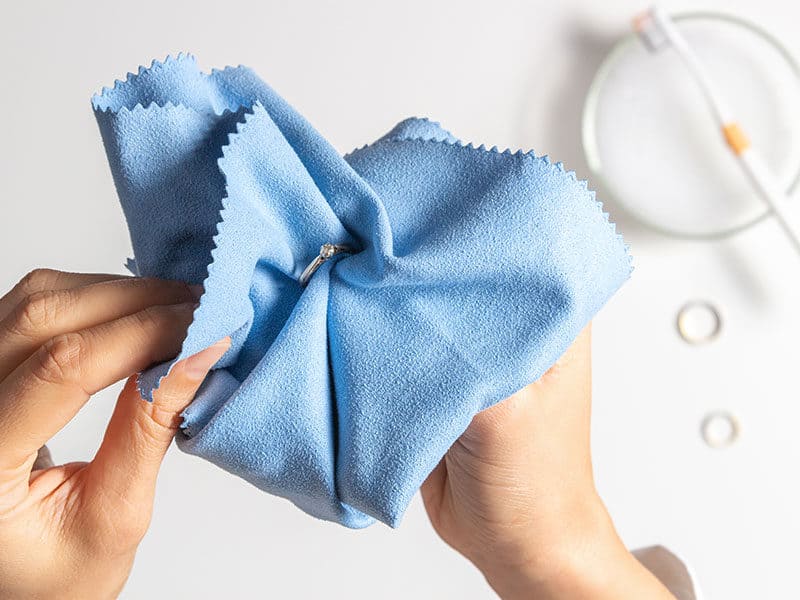 Don't Wear Silver When You're in Industrial Work Environments
When you're in industrial work environments, remember to remove your silver jewelry to avoid coming in contact with any unwanted scratches, chemicals, particles anything else that maybe be harmful.
Don't Wear Silver When You're Sweating
When you're exercising, playing contact sports, or maybe the weather is too hot, and you're sweating, my recommendation is better to take your silver off. As I mentioned above, sweat can dull your silver's brilliance. So if you want to keep your silver jewelry in pristine condition, minimize the chances it exposes to sweat.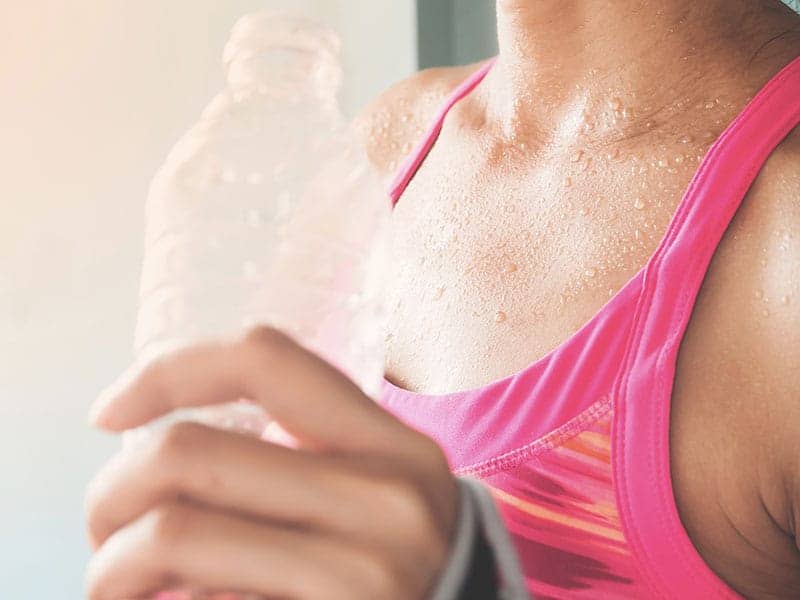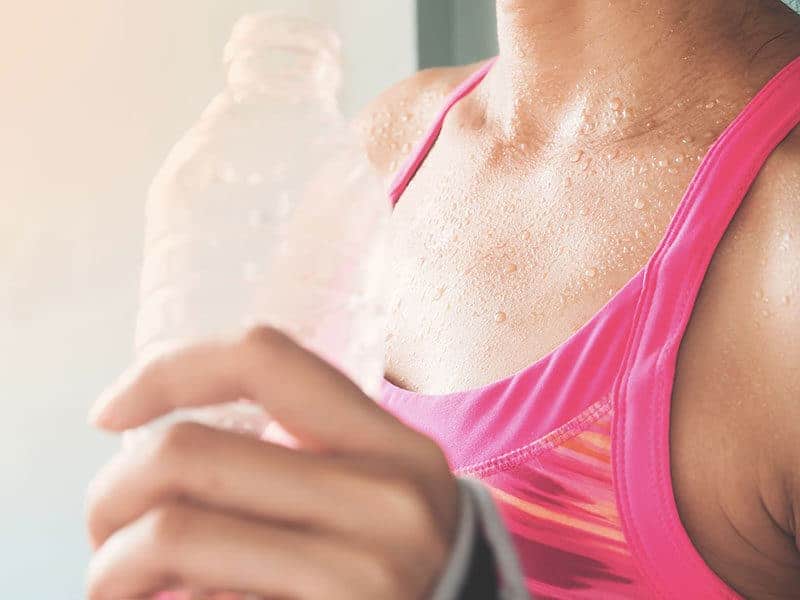 Avoid Cosmetics Lingering On Silver
Hand cream, hair spray, cosmetics, perfumes can make silver tarnish and lose its shine and luster. So after applying, wait for these products to completely dry, then put on your silver jewelry.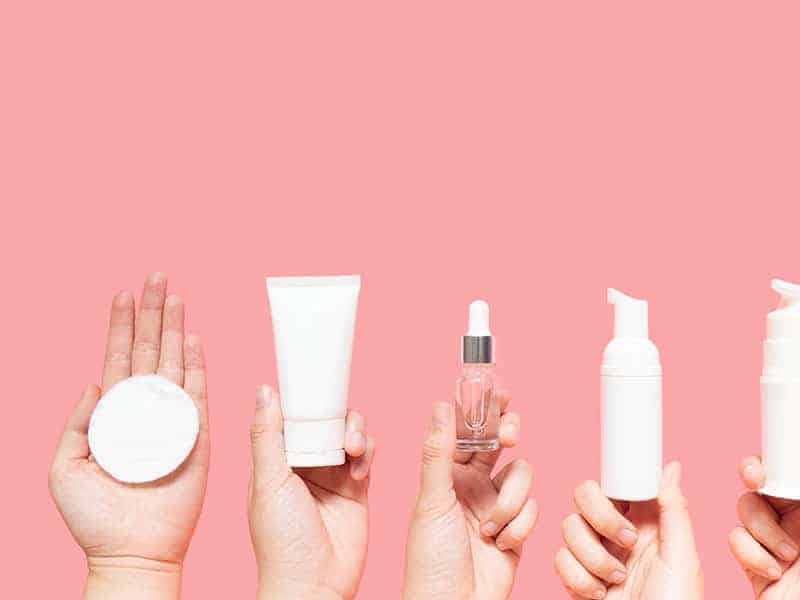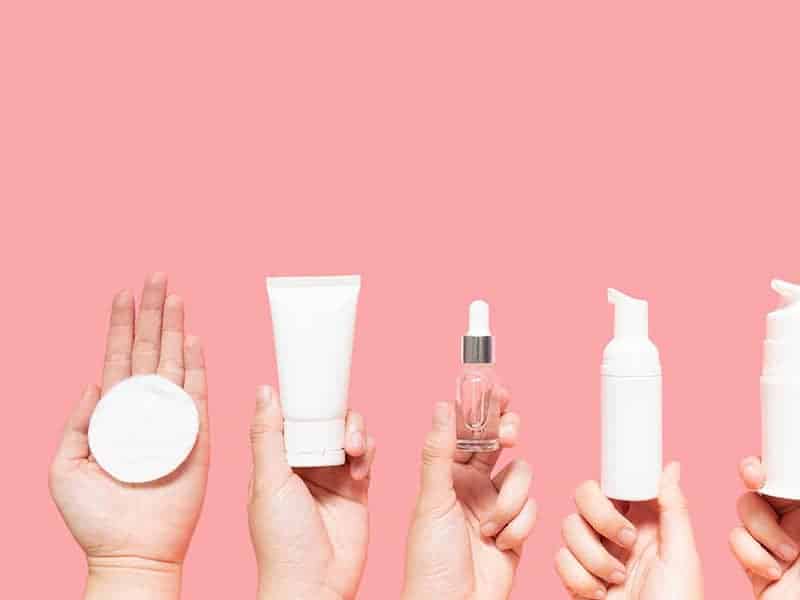 Why Use Homemade Silver Cleaner?
So after learning why silver tarnishes, how to take care of it, but your silver's tarnished already? Fortunately, there're many ways to clean tarnishing off silver. You can buy commercial silver cleaning products.
They are sold in abundance in the market out there. They work perfectly but cost you quite a lot of money and sometimes contain harsh and harmful chemicals hence, what's not to love about DIYing your silver cleaning solution, just using ingredients in your cabinet with an easy-to-follow cleaning guide.
What Is the Best Homemade Silver Cleaning?
The recipe I'm about to show you is a typical homemade silver cleaner. You just need a few household ingredients, and follow these simple little steps, you can't go wrong with it.
What Should You Prepare?
An empty bowl or any container that fits the silver pieces you want to clean
Soft cloth
Aluminum foil
Baking soda (baking soda will make the solution foam up, so you should prepare the container that's large enough for the expansion)
Standard table salt
Warm freshwater (this process still works with just cold water; however, it takes quite a little bit longer)
How to Do It?
Step 1: Take the aluminum foil and line the bowl or any container you're using; make sure to cover the whole surface.
Step 2: Add one spoon of baking soda and the same amount of salt. Then put in the warm water and give it a mix around.
Step 3: Drop the silver items into the solution, and don't let them touch each other. Ensure that the silver touches the aluminum foil because it's essential to make this reaction work.
Step 4: Stir the solution gently. Let your silver soak in about 2 or 3 minutes and 5 minutes or more if your silver extremely tarnishes.
Step 5: Remove your silver items; take care not to drag them across the aluminum foil, or it will scratch your silver. Clean them with fresh water, then use a soft cloth to remove all dislodged oxides and dirt off your silver. The tarnish should be all gone and restore shine to your silver.
To make it easier to visualize the cleaning process, you can check on this video.
What Did Those Ingredients Do?
When aluminum foil, baking soda, salt, and water are combined, a chemical reaction is called ion exchange. The aluminum gives up ions to the silver, making the silver sulfide (the tarnish on your silver) be converted to silver metal again. And the sulfide becomes aluminum sulfide – the brown tarnish that you'll see on the foil.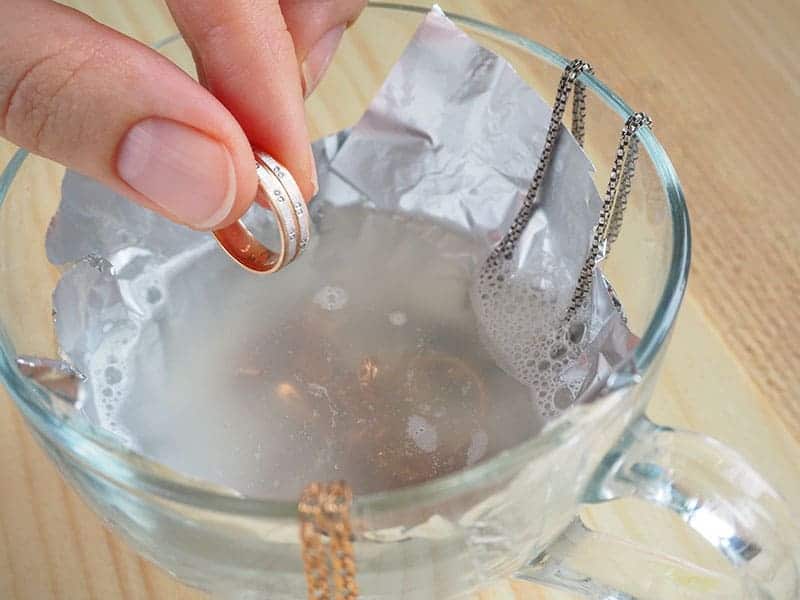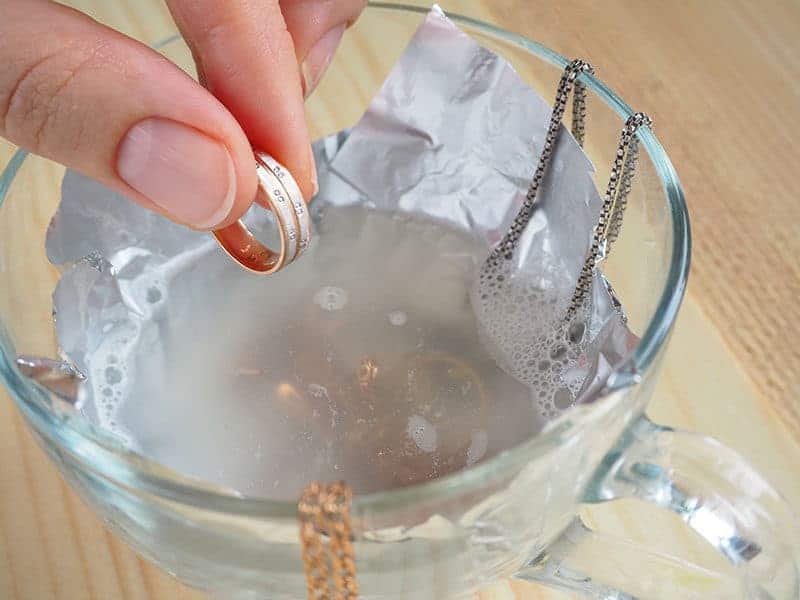 Use Vinegar for Extra Polishing
Vinegar and baking soda are always known as multifunctional cleaning solutions. This method uses the same ingredients as the previous one, but it will need some vinegar to bring more polish to your silver.
Line, the container with aluminum foil, add one tablespoon of baking soda and the same amount of table salt. Then pour a cup of warm fresh water and half a cup of distilled white vinegar into it.
Place your tarnished silver items into the solution for a little while. Remove them, clean with fresh water, and dry like exactly the previous method.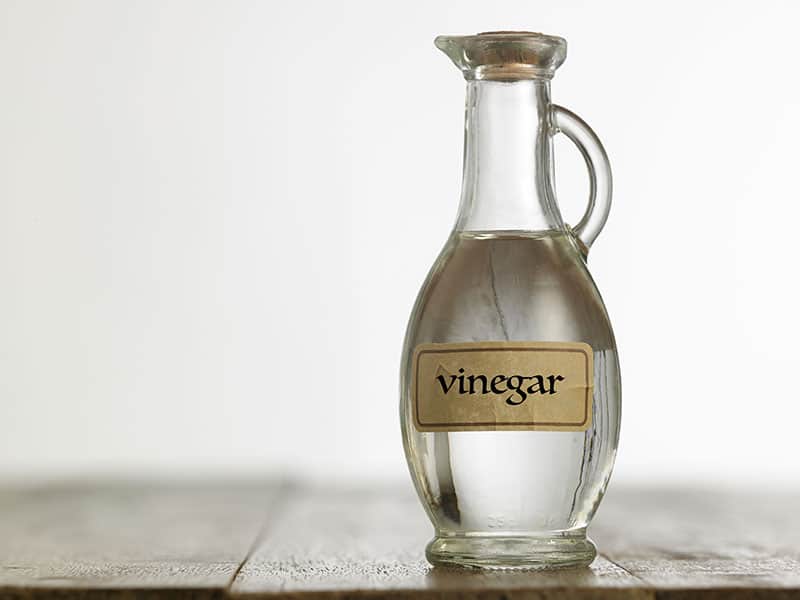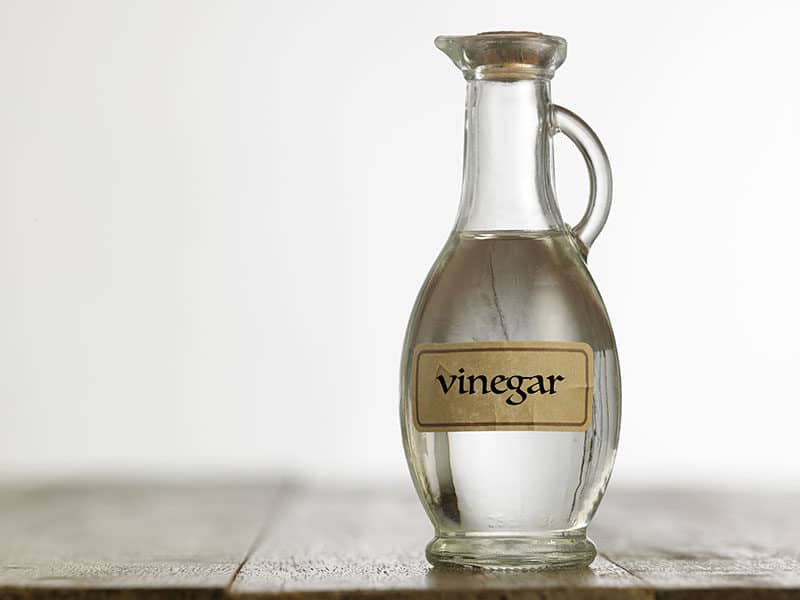 Benefits and Drawbacks
Everything has its pros and cons. I'm going to point out a few of the leading benefits and drawbacks of this method.
Benefits:
You likely have all the ingredients in your kitchen, so this is a great way to clean your tarnished silver without any spendings.
These are the nontoxic ingredients you've known so well, not the chemicals in cleaning products that are likely harsh and harmful.
Your silver items don't need to be polished after doing this way. The solution already stored shine to your silver itself.
It delivers fast performance. It only takes a few minutes for your silver to shine again.
What to Caution?
Unfortunately, this way can make the silver surface rougher, which you can see under the microscope.
If you don't store your silver properly, of course, it will tarnish again but more quickly if you're using this method.
Since pure silver replaces patina and sterling silver, you might see darker and lighter areas in your items.
In this way, we're using aluminum foil. So when you pull silver out of the foil-lined container, you can accidentally scratch the silver items by dragging them across the aluminum foil.
9 Other Tips to DIY You Own Silver Clean Cleaner at Home
Besides using baking soda, aluminum foil, salt, and water to remove your silver from tarnish, there are also a few household ingredients that can do this cleaning job well.
You should test these techniques on the part of your silver to see if it works effectively before doing the whole surface.
1. Lemon
There are two ways lemon can help you clean tarnishing off silver.
The first way: Put three tablespoons of table salt and pour a warm water cup into a bowl. Squeeze a lemon into it. Let your tarnished silver items soak in there for about 3 to 5 minutes. Take them out, then dry with a soft cloth.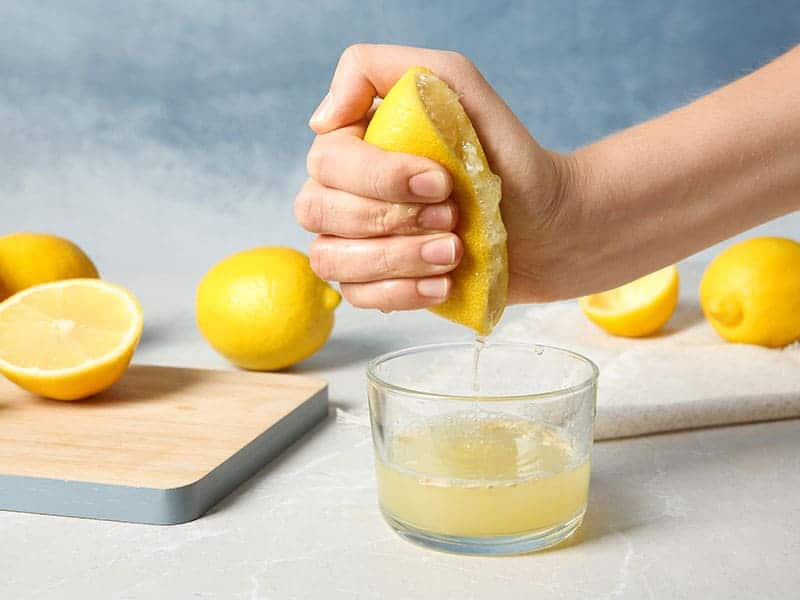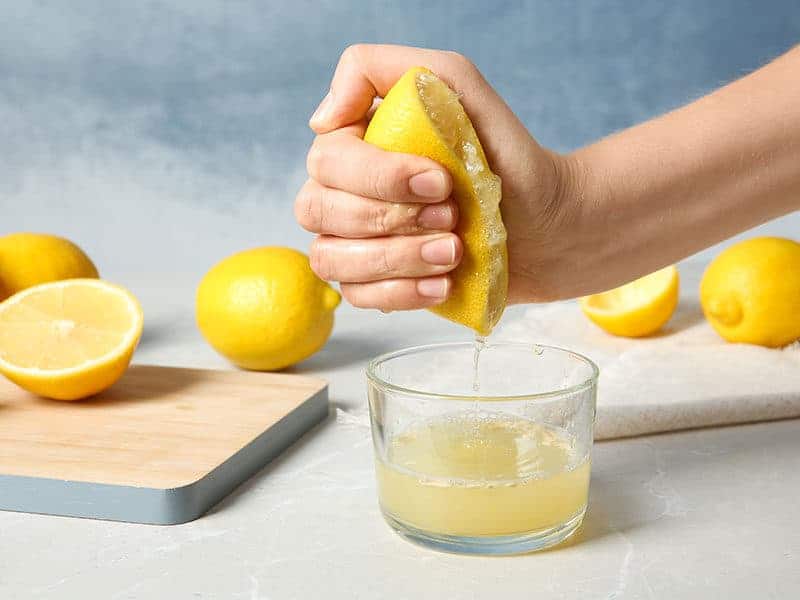 The second way is to make a silver cleaning solution with a glass of lemon-lime flavored soda and a few dishwashing soap drops. Place your silver into that solution and let it sit here for up to an hour. Clean your silver with water and rub it with a soft cloth.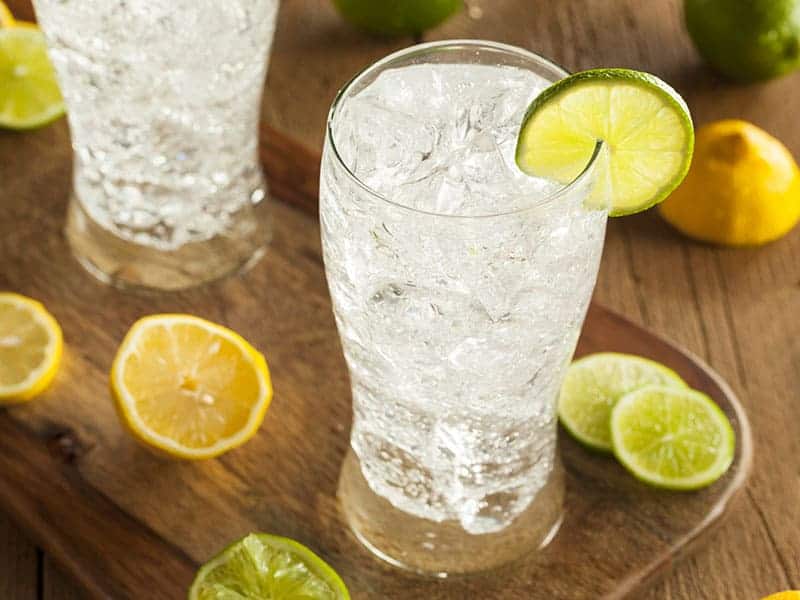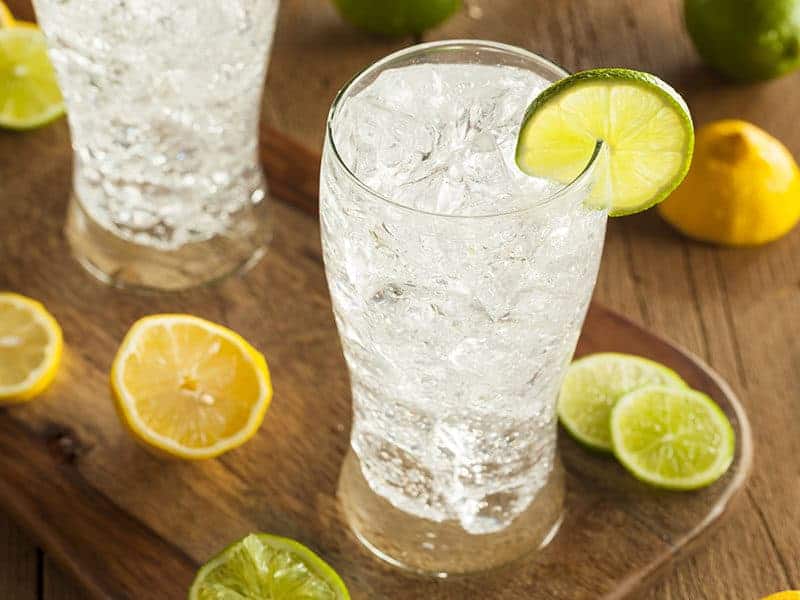 2. Ketchup
Another great ingredient that you can find in your fridge. This delicious condiment works unexpectedly well on your tarnished silver and brass as well. You just simply need to open your bottle of ketchup and squeeze a little amount on a toothbrush. Gently rub the silver.
You can squirt ketchup directly on your silver and leave it for 15 minutes before rubbing it if you clean silver with a bit more tarnish. This way can bring extra sheen for your silver.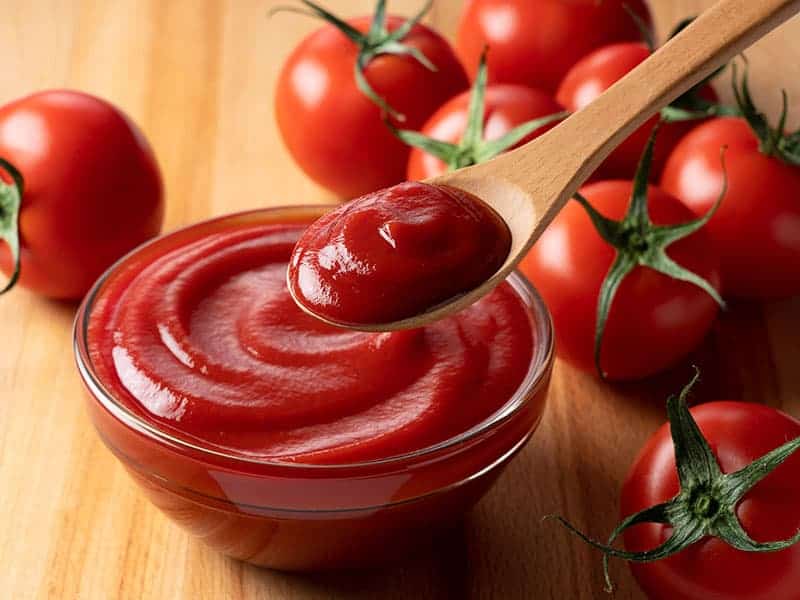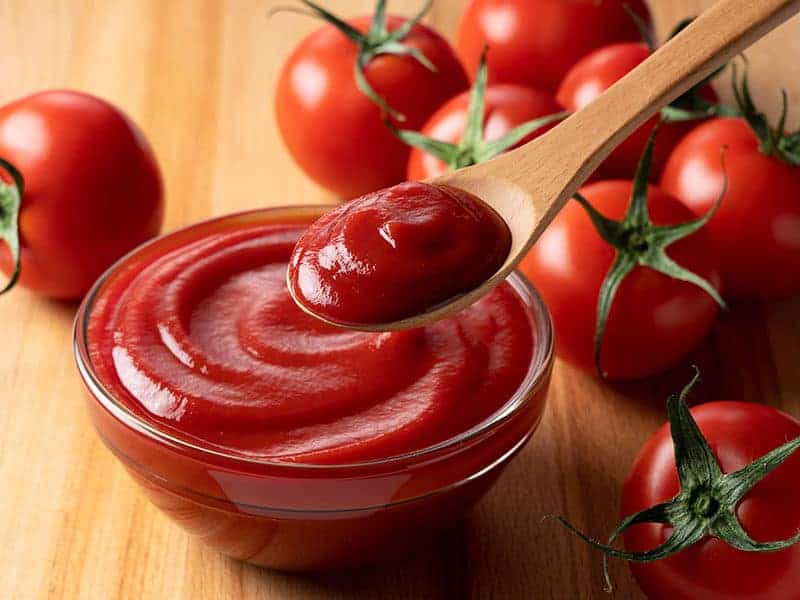 3. Toothpaste
Toothpaste can work effectively on your tarnished silver as well. Wet your silver in water, then apply a small amount of toothpaste on the silver and slowly rub; remember always to keep it wet. Use the toothbrush to scrub your silver gently until all the tarnish comes off.
Wash away toothpaste on your silver with warm water and dry them. If the silver tarnishes badly, repeat the process. Your silver will look good as new.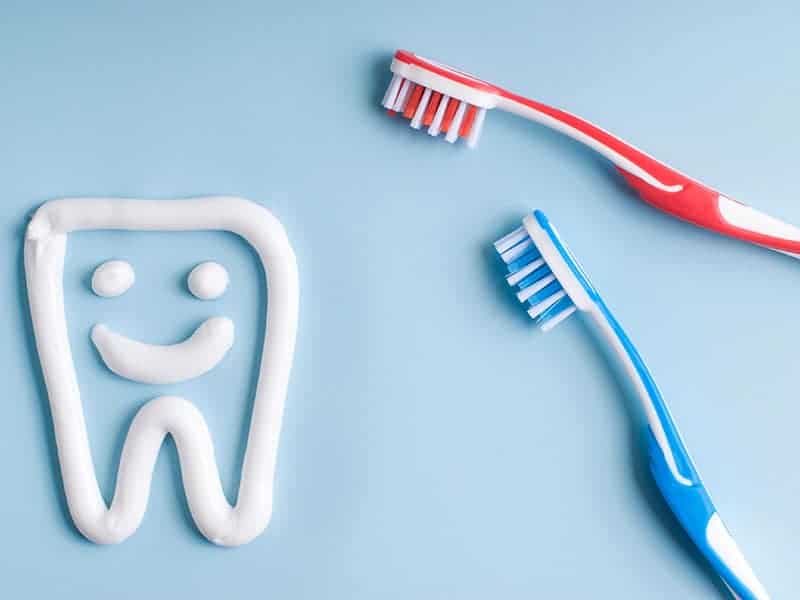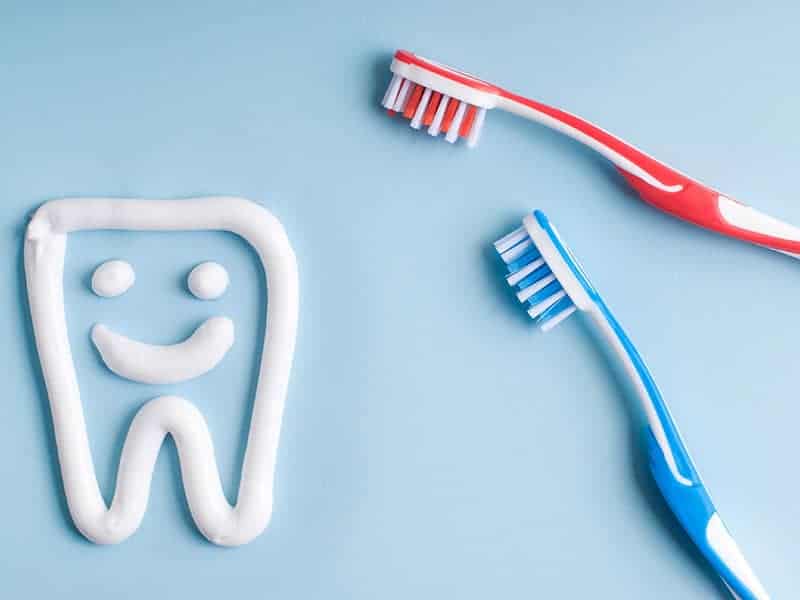 4. Coca-cola
Pour some coca-cola right into the pan on the stove. Place your silver on it. Let it soak in the boiling coca-cola for 3 to 4 minutes. After the time is up, pull it out, then rinse and dry.
You might have doubts about this weird-sounding method. But many people have had success with this method already so that you can give it a try.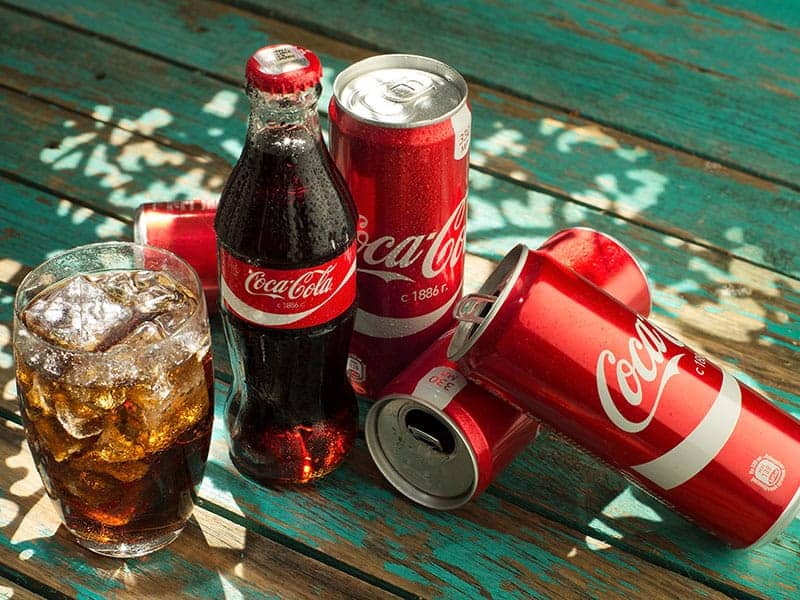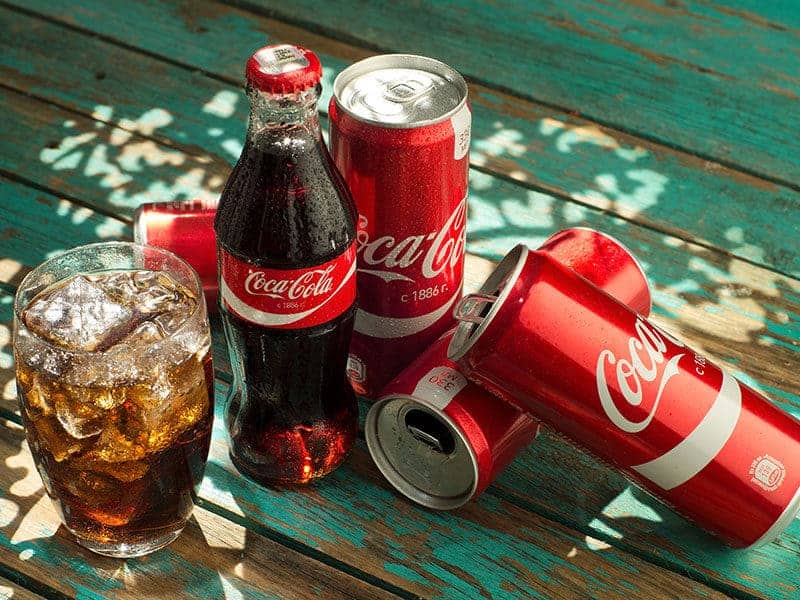 5. Ammonia
This is an effective ingredient to lighten up tarnished silver accessories, cutlery. It's not recommended to use ammonia on antique silverware or silver jewelry. To do it, you just need to put two parts warm water and 1 part clear ammonia into a bowl.
Allow your silver items to soak in this solution for 10 to 15 minutes. When the time is up, take them out of the liquid, wipe with a soft cloth, and buff with a dry cotton cloth to polish the surface.
6. Window Cleaning Detergent
Besides perfectly cleaning the glass surface, window cleaning detergent also works pretty well on storing the shine back to sterling silver. However, it's not recommended for antique silver like jewelry, candlesticks, cutlery – antiques can be very fragile.
To do the job, first, spray a little on a soft cloth and start rubbing your silverware or jewels. Gently scrub around small ornaments and details with a toothbrush. It'll help your silver get rid of tarnish.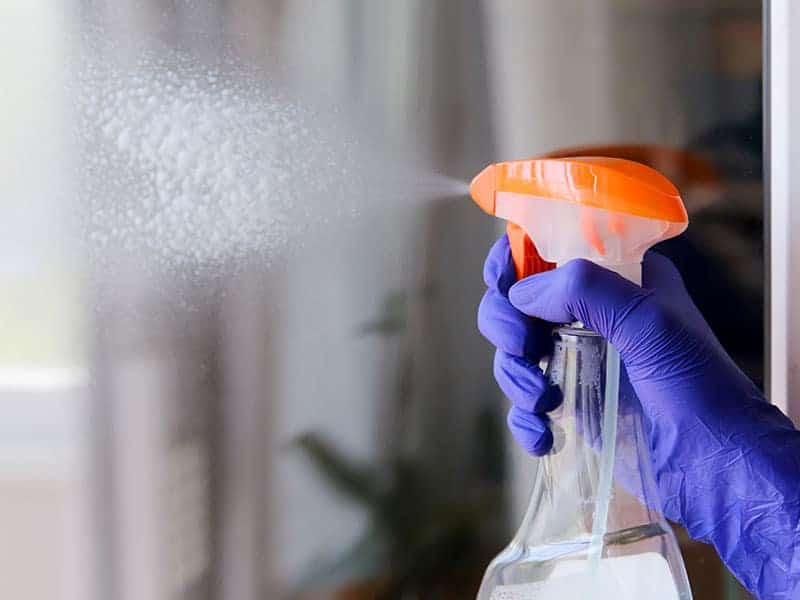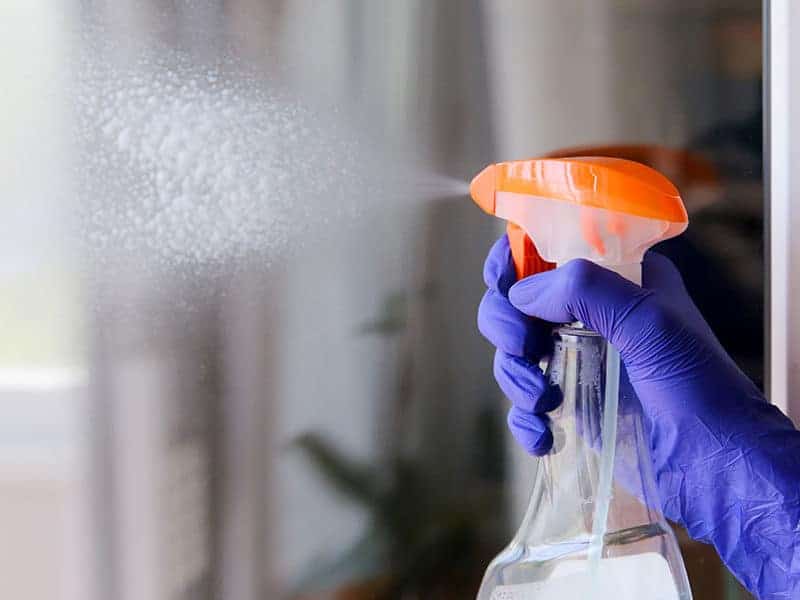 7. Hand Sanitiser
Hand sanitizers are a quick solution if you need to polish your silver ring on the go. Don't try this recipe on jewelry with encrusted mineral stones because some of the hand sanitizer ingredients could damage the stone.
Squeeze a small amount of hand sanitizer on soft paper. Gently rub your jewel. The slight tarnish and dirt should be gone, then your silver will be clean and shiny again.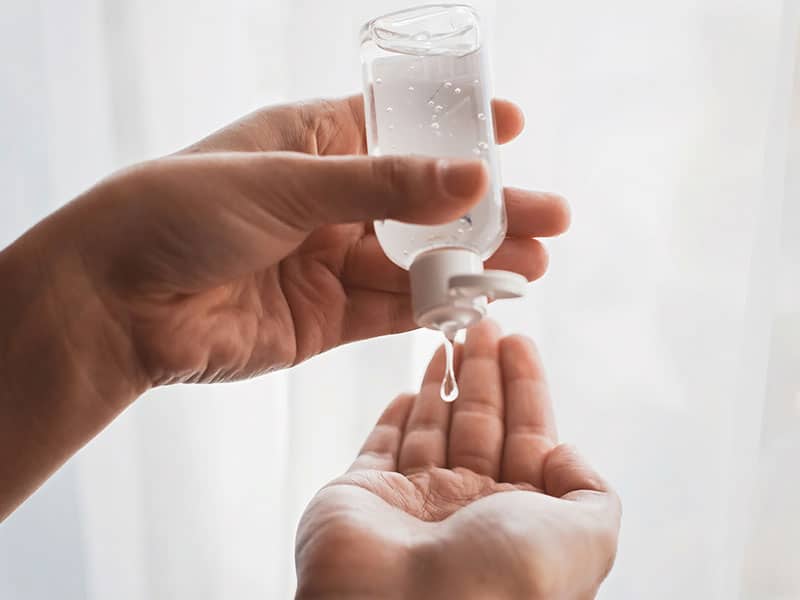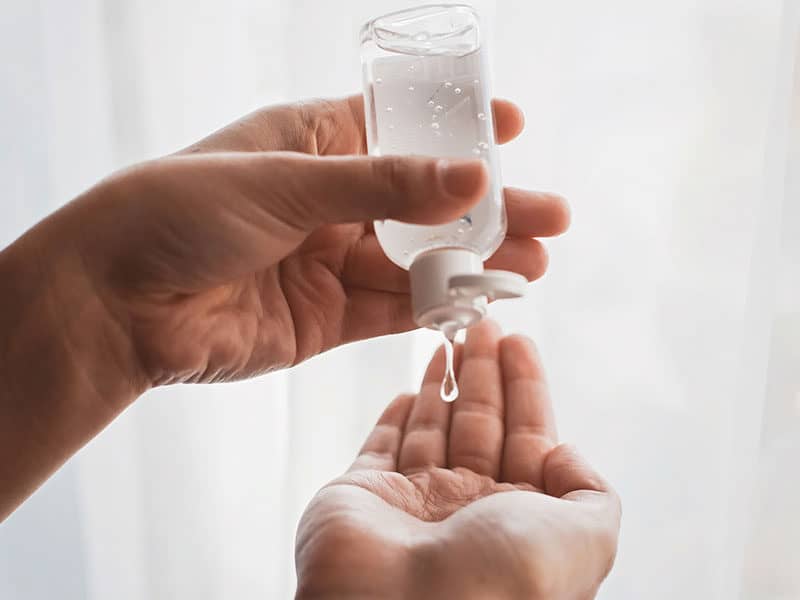 8. Cornstarch
If you are out of cornstarch, you can substitute it with a cream of tartar. First, mix equal parts water and cornstarch until it becomes a thick paste. Then apply it onto your tarnish silver, then let it dry. Rub it off with a damp towel until it reveals shine again.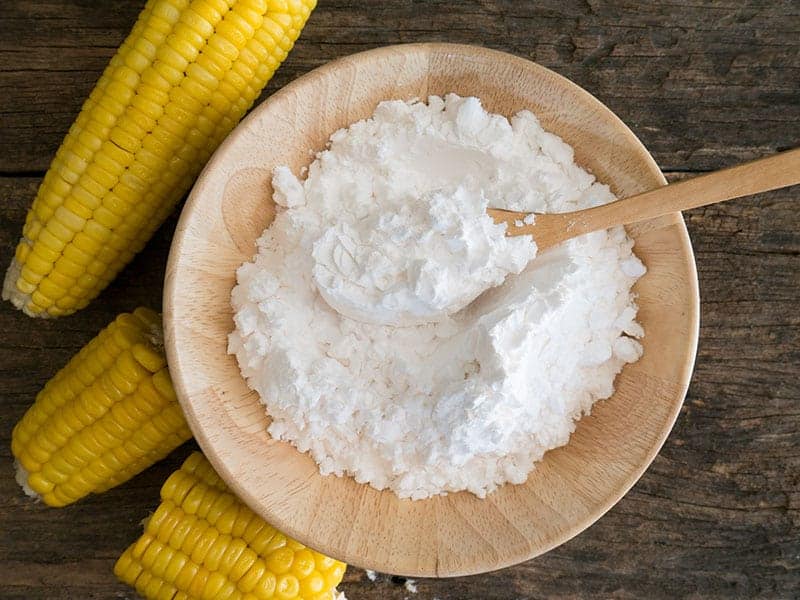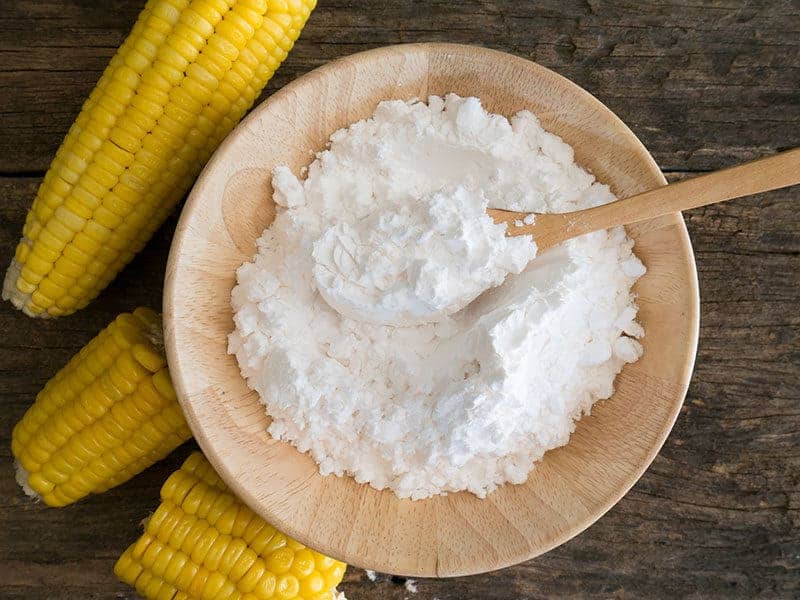 9. Laundry Detergent + Aluminum Foil
Laundry detergent reacts with water and aluminum foil, resulting in a foam formation like the reaction of baking soda but with more foam. Line a bowl with aluminum foil. Add one tablespoon of laundry detergent into it and pour some warm water, stir the solution well.
Soak your silver in there and wait for about 5 minutes. Use the kitchen tong to take the silver out of the resolution, clean it with warm water, and dry it well with a soft cloth.
Using this method can not remove tough tarnish stains, but it does work with slightly tarnished silver and remove dirt off it perfectly – plus, this solution smells great!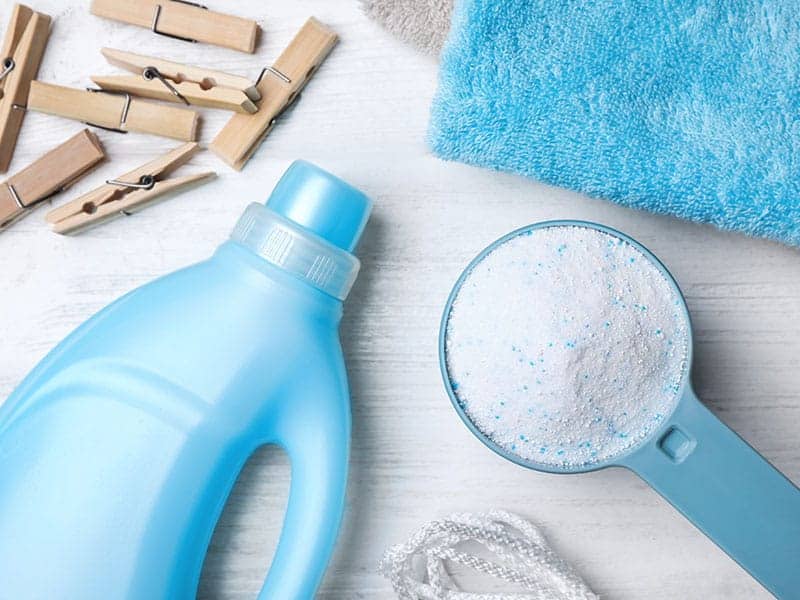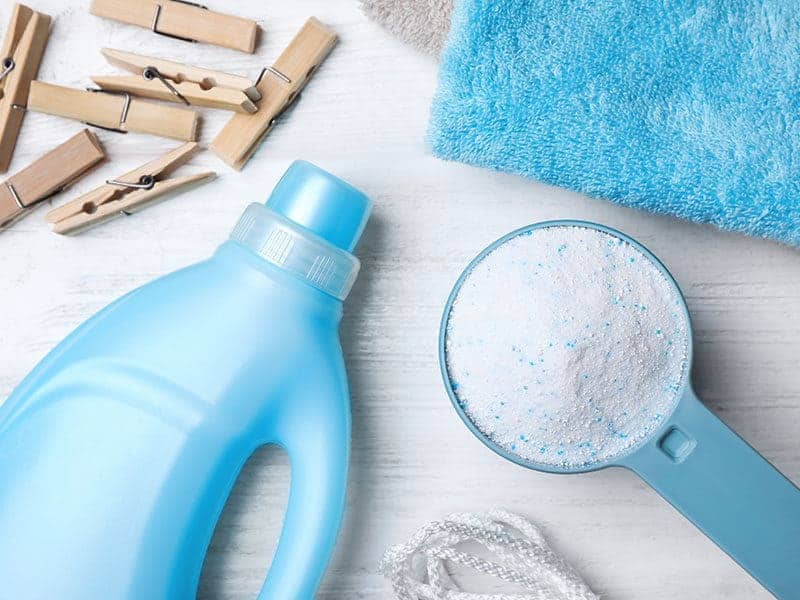 Note: If no homemade cleaner can help your tarnished silver, you can try ultrasonic cleaners. They are good for cleaning and restoring silver jewelry and silver items.
Mistakes You Need to Avoid When Clean Silver
Remember that silver is a soft metal, and it is affected by high heat and strong pressure. So keep in mind a few things when cleaning silver:
Never place stainless and silver-plated flatware together as this will cause discolorations.
Never put sterling silver in the dishwasher. This is too harsh of an environment for this soft metal. Silver-plated flatware is dishwasher safe but not sterling.
Use a soft bristle brush only on decorated areas, not on the smooth sections, as this could cause scratching.
Use a soft clean cloth when polishing.
Frequently Asked Questions
Here are some high search volume questions about silver cleaning that I've collected. Hope my answers can provide you some useful pieces of information to assist your silver cleaning process.
Bonus Tips to Keep Silver From Tarnishing
Add a piece of chalk in cotton bags or air-tight bags that you use to store your silver. Chalk does keep silver from tarnishing by absorbing moisture and sulfur. This will provide an extra, breathable layer of protection. Wrap chalk in a piece of cheesecloth before place it into the bags to avoid it touching your silver.
The more you wear silver, the more it'll shine. Using silver regularly keeps it tarnish-free, so take it out of the drawer and put it on whether it's a lazy Sunday lunch or a typical Tuesday night, you know you can beautify yourself whenever you want to.
Finally, many thanks for reading my post. Do you have any great tips or experiences on cleaning silver items? Don't hesitate to leave comments down below. I would appreciate all your sharings. And don't forget to send this post to anyone who needs it. I wish you a successful silver cleaning process. Stay happy, everyone!