It can be very tiring to compare plenty of different vacuum cleaners, especially when tied to a budget. Most of the time, every company is stating only its best features, making it even harder to make the right choice.
Thus, go the short way and find the best vacuum cleaners under $300 in 2023, immediately here in this article.
In this article, you will learn about the market-leading brand and the different types of vacuum cleaners such as bagged, bagless, cordless, upright, canister, handheld, and robot.
Furthermore, you can quickly find the best of each type and rapidly check out the product specifications, their most durable features, and some downsides you need to be prepared for.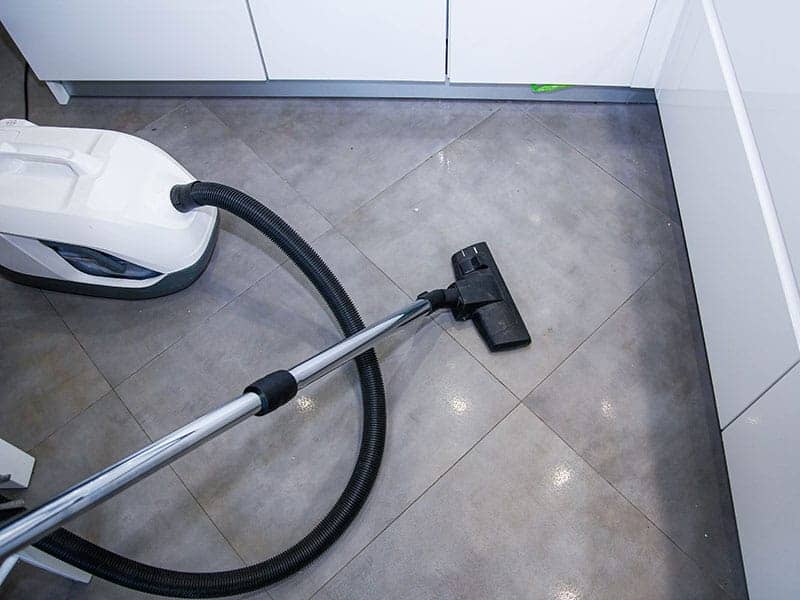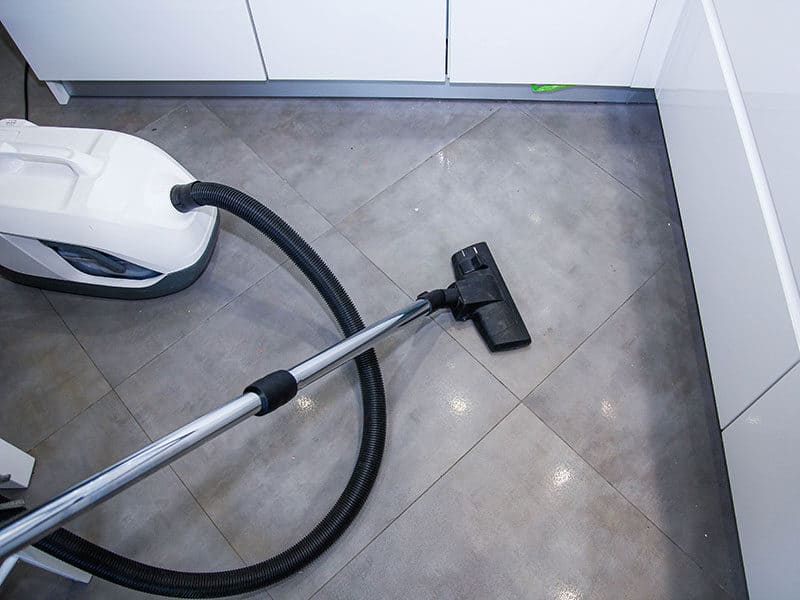 Best Vacuum Cleaner Under $300 Brands
Nowadays, many companies produce vacuum cleaners, but not every model can get your home clean. Therefore, let me tell you some terrific brands whose products are a safe bet.
Dyson
Dyson is very famous for its modern but skinny designs and their incredible suction power. The cordless vacuums have one of the most extended battery ranges compared with other battery-driven products from competitors.
Shark
This brand started in Canada and quickly pioneered in the small, cleaning appliances market across North America. With this brand, you have the opportunity to get a high-end vacuum cleaner at a competitive price.
Eufy
This brand is a little expert in smart home systems. The brand used the knowledge from their security system business and developed autonomously working vacuum robots committed to making your life easier and more convenient.
Miele
Miele, Germany's number one household brand, offers multiple high-end vacuum cleaners that will make you happy. They are precisely what you can think of German products as their design is nothing special, but they are always correctly working and last forever.
Bissell
This company became a top brand in the American homecare market. While they offer highly qualitative products, it is their customer service that makes the difference. Therefore, many consumers decide to stay with this brand.
What Are The Best Vacuum Cleaners Under $300?
I know that you are looking to get the absolute top models of the best vacuum cleaners under $300, who wouldn't want that? Therefore, I am telling you about the top-performing products here.
The best vacuum cleaners under 300 you can get is the Dyson V7, because of its undeniable strong suction power, and very trendy design. For everyone who wants to spend a lot less, Eureka has some very afforadable models, for example the NES210.
If you are however very busy, and thus looking for a robot solution, the bran eufy can please you with their affordable, yet innovative product.
Best Vacuum Cleaners Under $300 Comparison Chart
Comparing the 20 best vacuum cleaners under $300 sounds like a little nightmare, but not if all the information, dimensions, weights, and types are conveniently listed in a comparison table.
Top 20 Best Vacuum Cleaners Under $300 Reviews 2023
Below, I show you in detail all the 20 best vacuum cleaners under $300. I am convinced that this extensive review can help you make the right decision to purchase a quality product.
1. Dyson V7 Cordless Stick Vacuum Cleaner
(Best Overall)
Dyson is one of the popular products on the market, and it has a lot of loyal customers due to its suction power. The Dyson V7 features the Dyson digital motor that allows this device to collect dirt or dust.
Besides that, this product is not only designed lightweight and versatile but also the hand can transform to a handheld vacuum, which supports you to flexibly clean complicated areas such as the crevices or the obstacles in the narrow corners.
It is also extremely convenient to store and charge the vacuum and the additional accessories in the wall mountable docking station. Therefore, you never have any cables lying around your home's floor.
Key Features:
Up to 30 minutes of suction
Low profile heads
Hygienic bin emptying
2 Tier Radial cyclones
Pros
Detachable Battery
The sweet spot for price wise
The suction is excellent.
The handheld attachments are nice
It's super lightweight and easy to operate.
The canister is easy to clean
The vacuum is quiet
Cons
Battery life, less suction than other models, poor edging
Quite expensive
Product Specification:
| | |
| --- | --- |
| Dimensions | 8.2 x 9.8 x 49 inches |
| Weight | 5.3 pounds |
| Manufacturer | Dyson |
| Surfaces | Hard Floor, Carpet |
| Color | Fuchsia |
Do you want to see the Dyson V7 Motorhead in action? Then take a look at this video:
2. Eureka NES210 Stick Vacuum Cleaner
(Best Budget)
The Eureka NES210 will make you be surprised due to its lowest price and decent quality. Thanks to the multifunctional design, the vacuum adapts to all your different cleaning needs in your house, from hardwood floors to carpets and an area rug and dark corners.
With the Eureka capture nozzle and the powerful 2 amp motor, it is sufficiently strong enough to reliably suction all dirt or dust that sticks on the floor.
Furthermore, the washable filter improves the air quality in your home and successfully captures dust particles and pollen. The 18 inches power cord is perfect for a two-room apartment or studio flats.
Key Features:
3-in-1 Versatility
Capture Nozzle
Swivel Steering
18 ft. Power Cord
Stair Vacuum
Crevice Tool Attached
Pros
It is exceptionally lightweight
It's lightweight, so it's easy to maneuver
The filter and dust bin are straightforward to clean
The crevice tool is excellent
Suitable for hand or stand use
The cord's shielding is thick and sturdy
Cons
If you go up too high, it loses suction
It was a bit difficult pushing
Product Specification:
| | |
| --- | --- |
| Dimensions | 6 x 10 x 44 inches |
| Weight | 3.97 pounds |
| Manufacturer | Midea |
| Surfaces | Hard floor, Carpet, Dual action |
| Color | Dark Black |
3. EyeVAc PRO Bagless Canister Vacuum Cleaner
(Best Stationery)
The EyeVAc Pro is a stationary, but touchless canister vacuum cleaner. Unlike many other canister vacuums that you are either carrying or pulling behind you, this type will be placed somewhere in your room, most commonly on a wall.
You then swipe the floor and guide dust and debris into his suction panel, making this type of device only suitable for hard floors. It is also ideal for commercial use, such as in small offices, hair salons, coffee bars, and restaurants.
It contains a high-efficiency filter that removes dust, dirt, and debris from the soaked air and gives it back clear. Due to its infrared motion sensors, the device automatically detects when you start sweeping, and hence there is no need to touch it.
Key Features:
1400 ưatt motor
Active infrared sensors
High-efficiency filtration
Bag-less canister
Sleek, compact design
Pros
The motor is very powerful
The power cord is never long enough
Easy to clean and use
Excellent suction power
Supports ergonomic-friendly cleaning
Cons
It gets dirty and clogged so fast
It is a bit loud
Product Specification:
| | |
| --- | --- |
| Dimensions | 13 x 7.5 x 20.5 inches |
| Weight | 14 pounds |
| Manufacturer | JPaulJones, L.P. |
| Surfaces | Hard Floor |
| Color | Black |
4. McCulloch MC 1375 Canister Steam Vacuum Cleaner
(Best for Steam Cleaning)
The McCulloch MC 1375 will satisfy you who appreciate always have the most suitable equipment for every type of surface. Furthermore, since it is a steam cleaner, you have a very versatile device allowing you to remove dust and debris and sanitize surfaces.
Featuring 20 attachments, you can correctly complete steam cleaning jobs using the included floor mop, pads brush nozzles, or scrubbing pads to make your home entirely free from bacteria, mold, germs, and dust.
The device is ready after 12 minutes of heating up and can hold a water capacity of 48 ounces, providing you with 90 minutes of interrupted steaming. Being manufactured for the U.S markets, it is certified and tested to be safe within the American power system.
Key Features:
Variable steam control
48-ounce capacity water tank
10 feet insulated hose
4 bar pressure
Added scrubbing power
Pros
The steamer itself is lightweight, rolls smoothly, and is easy to use
The cord and hose are long
There are two extenders for the wand
This steam system is well designed and built
It comes with a special cup for measuring the amount of water you put into the machine
All the connections seem very stable
The unit was easy to assemble as the instructions are well-written
There are many useful attachments
Cons
It's also deafening
It is lukewarm steam only
Product Specification:
| | |
| --- | --- |
| Dimensions | 15.55 x 12.13 x 10.5 inches |
| Weight | 10.78 pounds |
| Manufacturer | McCulloch |
| Surfaces | Most Floors, Counters, Appliances, Windows, Autos |
| Color | Black yellow |
5. JASHEN V16 Cordless Stick Vacuum Cleaner
(Best Cordless)
The Jashen V16 is a handy cordless stick vacuum providing you with powerful suction without the hassle of annoying cables or the need to find another power socket to reach the last corner of your room.
Its extensive seven-cell lithium-ion batteries last for up to 40 minutes. Since it is detachable, you can buy a second battery that allows you to switch them and enables you to also clean a two-story house at once.
With one click, you can transform it into a handheld device to sneak into tight corners or vacuum your upholstered furniture.
Key Features:
Upgraded digital motor
7-cell loss-free lithium-ion battery
Intelligent LED screen
The high-efficiency filter system
Pros
Lightweight and cordless vacuum
No longer needed to drag the power cables
LED screen for battery power
Clear vacuum head, and storage
Three levels of suction, high, higher, and highest
Easy to empty it when needed
Cons
The battery is charged separately from the vacuum and it is difficult to detach it and also place it back in afterward
Smaller capacity compared to other heavy vacuums
Product Specification:
| | |
| --- | --- |
| Dimensions | 10.24 x 7.09 x 44.06 inches |
| Weight | 5.5 pounds |
| Manufacturer | JASHEN |
| Surfaces | Hard floor, Carpet, Dual action |
| Color | Purple black red |
6. ROOMIE TEC Cordless Upright Vacuum Cleaner
(Best for Tile Floor)
Are you always annoyed by the power cables of a vacuum cleaner, but the battery-driven devices are too expensive for you? Well, the Roomie Tec Upright is a very affordable cordless vacuum cleaner that can also easily be converted into a handheld whenever needed.
Thanks to its two individual high power motors, it can remove dust efficiently from carpets and tile floors for up to 23 minutes with a fully charged battery. This makes it a perfect device for a two-room condo or a studio apartment.
You will always see all dust on your floors, even below your furniture, as the floor head is equipped with six LED lights.
There are two modes for suction power are ECO mode and Turbo mode. While ECO mode is used for daily cleaning floors, tiles, and other hard surfaces, Turbo mode provides an extra power suction on carpets and rugs. Therefore, if your house is designed with the tile floor, the Roomie Tec Upright will be a perfect choice.
Key Features:
ECO mode for floor and tile
MAX mode for rug and carpet
The 4-stage cyclone filtration system
Self-standing upright position
Auto charging base
Pros
The handheld part comes with an extension tool
It was so simple to put it together right out of the box
It's lightweight with great suction
It charges very quickly and works so very well
Three suction modes have three different lights to let you know the charging level
Cons
The little rubber flap inside the handheld unit
The silver paint started to wear off on the handheld unit
Product Specification:
| | |
| --- | --- |
| Dimensions | 12.01 x 9.06 x 44.49 inches |
| Weight | 4.5 pounds |
| Manufacturer | Roomie Tec |
| Surfaces | Hard Floor, Carpet |
| Color | Space grey |
7. NEQUARE Cordless Stick Vacuum Cleaner
(Best Handheld)
NEQUARE cordless stick is a very lightweight and versatile vacuum cleaner. Therefore it is suitable for someone who wants to purchase it for daily cleaning.
Its weight is 2.8 pounds that allows you to comfortably carry and clean your whole house or let your children help you out with housekeeping. Besides that, this vacuum cleaner quickly and easily transforms to a handheld for cleaning on the stairs, on the sofa, or in the car.
Moreover, the cordless vacuum is a 200 W Brushless motor, which gives you a reliable power suction of 18Kpa at the maximum level and offers a noise-free cleaning.
Hence, it will support you in sucking up dust, hairs, crumbs, and great on any surface, hardwood floors, carpet, walls, and curtains in your home.
Key Features:
Full-size LED headlights
Detachable and washable sponge filter
Solve hair entanglement problem
Long-lasting larger and improved battery
Pros
The battery time is just enough for daily house cleaning
Very compact and powerful vacuum
The battery life is stable
Comes with several attachments for any occasion
Can easily switch between a brush and roller
The motors are relatively quiet
It is effortless to assemble
Cons
Missing extra brush head
It will not stand up straight
Would not pick up very little hair
Product Specification:
| | |
| --- | --- |
| Dimensions | 27.8 x 7.4 x 7.4 inches |
| Weight | 2.8 pounds |
| Manufacturer | Nequare |
| Surfaces | Hard Floor, Upholstery, Carpet |
| Color | Blue |
8. Shark NV356E Corded Upright Vacuum Cleaner
(Best for Hard Wood Floor)
The Shark NV356E has a very modern and technological appearance, finished with a white, clean design. The built-in dust cup is transparent, so you can always see when it is time to empty and clean it.
Furthermore, the incredible design also allows you to lift the canister part away and then continue to access narrow or hard to reach areas, such as doorframes or stairs with the stick only, with the press of a single button.
The hose has a length of 5 feet, helping you reach areas above you without yoga/like efforts. Thanks to its allergen seal technology, 99.9 percent of particles, dust, and pollen get trapped inside the vacuum and do not escape into your home.
The Shark NV356E offers a powerful deep cleaning that tackles pet hair and dirt on any kind of hardwood floor and takes on above-floor messes with a detachable Lift-Away pod. Thus, it will help you a lot in saving your time, in case your pets or your children make dirty on the floor.
Key Features:
2.2 quarts dust container capacity
HEPA filter included
Very lightweight with only 13.7 pounds
Dynamic swivel steering for excellent navigation
Pros
The dual sweeping side brushes work great
Simple to turn into corners
No effort needed for steering
Tremendous suction power
The cord is very long – sufficiently for larger homes
Cons
Does not stay upright and falls over quickly
The cord is not long enough to go hall to the room
Product Specification:
| | |
| --- | --- |
| Dimensions | 14.96 x 11.4 x 45.5 inches |
| Weight | 13.7 pounds |
| Manufacturer | Shark |
| Surfaces | Pet Hair, Carpet, Hard Surface, Bare Floors |
| Color | White and Silver |
Click on this link and enjoy a comprehensive review of the Shark corded upright NV356E:
9. Miele C1 Classic Canister Vacuum Cleaner
(Best Canister)
For those who value accurate, German engineering, the Miele C1 Classic will astonish you because of its very powerful, but the silent motor. Besides, Miele devices are known for their incredible durability and longevity.
The filter bag inside the canister is large enough to hold a vacuum capacity of several weeks. It can easily be replaced with a single grip while locking when being removed.
This company granted an extremely extended warranty of seven years on motor and casing, and one year on replacement parts and labor. Therefore, you can have faith in your purchase.
Key Features:
The Miele air clean system
Cleaning radius of 29.5 feet
6-setting rotary dial
Combination floor head
Pros
It's so lovely and light
It is rather quiet even on the most substantial level
Easy to maneuver
Have powerful suction for a small vacuum
The adjustable suction right next to your thumb
One of the best filters for air quality
The various suction settings
Cons
The cord length is too short
Price is quite high
Product Specification:
| | |
| --- | --- |
| Dimensions | 18.2 x 11 x 8.7 inches |
| Weight | 10 pounds |
| Manufacturer | Miele |
| Surfaces | Hard Floor, Carpet |
| Color | Grey |
10. Dirt Devil UD 20124 Upright Bagless Vacuum Cleaner
(Best Upright)
The Dirt Devil UD 20124 will be the perfect vacuum cleaner for your small house. It is designed with the endura filtration, a washable filter that does not minimize the suction power.
Since it is an upright bagless, it features a dirt container that can be accessed and emptied quickly and conveniently without the need to bend down deeply. Press a single button to open the reusable dust container, clean it, and you can use it again over the vacuum's lifespan.
This vacuum can quickly be extended with 10 ft. of extra cleaning reach. Therefore, it can clean higher areas such as the top of shelves, or lamps.
Key Features:
Advanced performance with no loss of suction
CleanPath technology
2-in-1 crevice tool
Multifunctional cleaning all floor types
Pros
The dual sweeping side brushes work great
Great machine for low cost
The removable handle with a long reach
The attachments are very user friendly
The vacuum cleaner is light and works pretty well
Cons
Does not stay upright and falls over quickly
The cord is not long enough to go hall to the room
Product Specification:
| | |
| --- | --- |
| Dimensions | 10 x 11 x 42.5 inches |
| Weight | 9 pounds |
| Manufacturer | Dirt Devil |
| Surfaces | Hard floor, Carpet, Dual action |
| Color | Red |
11. BISSELL 24899 Upright Vacuum Cleaner
(Best for Pet Hair)
If you have pets in your home, you should also possess the Bissell 24899 vacuum cleaner because its advanced technology loosens embedded pet hair from carpets and efficiently sums it up.
It is designed for heavy and frequent usage; therefore, it contains a considerable dirt tank that can hold the debris capacity of many weeks. Besides, it can quickly empty with a single press of a button, minimizing the interruption during vacuum cleaning.
For a perfect finish, you find various pet accessories inside the case that can be conveniently taken out and attached to the hose while cleaning.
Key Features:
Automatic cord rewind wraps the 27′ power cord.
Triple action brush roll
Scatter-free technology
Multi-cyclonic suction
Edge-to-edge cleaning
Pros
The upright vacuum gets more hair than most vacuums
The canister is easy to empty
Excellent vacuum for the price
It is lightweight
The dirt tank is easy to empty and reattach
The filter is washable
Cons
The screws to secure the handle are in a poor, cheap condition
When using the hose to hand-clean surfaces, the hose can easily be cracked
Product Specification:
| | |
| --- | --- |
| Dimensions | 13 x 14 x 46 inches |
| Weight | 19.01 pounds |
| Manufacturer | Bissell |
| Surfaces | Hard Floor |
| Color | Green |
12. Oreck U2000R1 Upright Bagged Vacuum Cleaner
(Best Bagged)
The Oreck U2000R1 is a very light, upright vacuum cleaner that will be a handy tool for quick clean-ups. Due to its very long cord, it is convenient to move it throughout your home without continually finding a new power socket.
Its dust bag comes with an innovative technology that automatically locks in all kinds of dirt, including foreign dust particles or allergens. It avoids that you get in touch with them when you replace the bag. The control button sits on the top handle, making it convenient to turn the machine on or off.
Key Features:
A 630 cubic inch top-fill bag
The convenient on/off switch on the handle
Micro sweep feature for smoothly moving
Technology automatically seals
Pros
Provides strong suction
The setup was quick and easy
Forty feet of the power cord is excellent
It is very secure and well made
Easy to use and maintain
Cons
There is no adequate cord storage
It is very difficult to push
Product Specification:
| | |
| --- | --- |
| Dimensions | Height 36 inches, wide 12 inches |
| Weight | 8 pounds |
| Manufacturer | Oreck Commercial |
| Surfaces | Dual-action |
| Color | Grey, red |
13. Eufy RoboVac 11S Vacuum Cleaner
(Best Robotic)
Eufy Robo Vac 11S is a budget-friendly home vacuum robot. Since it is slimmer than many other devices, it perfectly fits under almost any furniture, which guarantees a dust-free home.
The robot offers many different cleaning levels that can be scheduled in advance, which allows you to focus on other things while the robot takes care of the cleaning.
Besides that, once the battery is fully charged, you can enjoy a runtime of up to 100 minutes, which is certainly enough for multiple rooms.
All dirt gets trapped by a triple filter system, which ensures both a durable suction power and a reliable collection of debris or dust.
Key Features:
Pure power puck
Non-stop cleaning
Zero attention needed
RoboVac automatically returns to the charging
A large dust box
Pros
Color on top clearly shows what mode it is in
Works great on white carpet and easily transitions from roomto room
The price is very reasonable
Cleaning power is strong
Sleek design and very quiet
Setup is a snap
Cons
It does not work well on anything black
The programming sometimes has a problem
Product Specification:
| | |
| --- | --- |
| Dimensions | 17.3 x 13.6 x 4.9 inches |
| Weight | 5.73 pounds |
| Manufacturer | eufy |
| Surfaces | Hard floor, Carpet, Dual action |
| Color | White |
Make use of this video and learn everything about the Eufy Robo Vac 11S:
14. ONSON Cordless Vacuum Cleaner
Should you be annoyed by cable lying on the floor, then the ONSON cordless is your right choice as battery power it, and hence it does not need to be connected to a power socket during vacuuming.
Its high-efficiency filter captures 99 percent of small particles in the air, and it is a mighty motor, it provides you with excellent suction power, picking up dirt, dust, and pet hair with ease.
Charging the battery is a seamless process as the charging station can be mounted to the wall, and the device neatly attaches into it.
Key Features:
Two dominant modes function to adjust
HEPA efficiency filtration system
Noise level less than 72dB
Cyclone technology is applied
Pros
This vacuum is light and easy to assemble
The suction on this cordless vacuum is incredible
Emptying the canister is easy as well
It has a smaller head, which helps to get underneath furniture
This vacuum was designed very well
The battery is removable
Cons
The battery runtime could be longer
Not perfect for the large house
Product Specification:
| | |
| --- | --- |
| Dimensions | 29.25 x 11 x 6.88 inches |
| Weight | 8.78 pounds |
| Manufacturer | ONSON |
| Surfaces | Hard floor, Carpet, Dual action |
| Color | Silver red |
15. Eureka Powerspeed Bagless Upright Vacuum Cleaner
If you are looking for decent quality at a rather low budget, the Eureka power speed is one of the vacuum cleaners you should consider. The device is pretty lightweight, but it has a robust and powerful suction necessary for the whole home clean.
It is beneficial with different multiple cleaning tools as well as crevice tools, upholstery tool, and dusting tool, which allows you to clean different surfaces without causing any damages efficiently.
Moreover, the large dustbin can contain at least 1.1 gallons of dust. Therefore, you need to empty and watch the containers less often.
Key Features:
5 Height Adjustment Settings
Use washable filter
All tools on board
1 gallons extra-large capacity
Pros
Provides great suction
Extra-large dust cup
The quick-release handle for above-floor cleaning
Easy to assemble and empty.
Outstanding machine for the price
Smooth transition from carpet to rugs to wood floor
Cons
A little bit noise
Material of some parts appear as children's toys
Product Specification:
| | |
| --- | --- |
| Dimensions | 13.4 x 14 x 44.5 inches |
| Weight | 10 pounds |
| Manufacturer | Eureka |
| Surfaces | Hard floor, Carpet, Dual action |
| Color | Blue, Purple |
To know how to assemble and use the Eureka purple bagless upright, watch this video:
16. iRobot 675 Silent Roomba
If you are a busy person and do not have a lot of time to take care of your house, consider the iRobot 675 Silent Roomba, which will be perfect for cleaning your lovely home.
The iRobot 675 uses the dual multiple surface brushes, which gives you eliminate the grab dust, dirt, and debris on both hardwood floors and carpets. The dirt detects sensors alert Roomba to focus on the dirty areas, to ensure your floor is perfectly cleaned.
The 675 Roomba is an intelligent device; therefore, the household jobs can be completed by itself because it is navigating autonomously.
Key Features:
3-Stage cleaning system and dual multi-surface brushes
Clean schedule anytime, from anywhere with the iRobot home
Runs for up to 90 minutes
Intelligent navigation
Pros
Great product for the price
Adding it to wi-fi and Alexa was so easy
It is easy to clean the corners and turns very well
It does make a noise
It charges quickly
Cons
The bin needs to be emptied about every 20 minutes
The app does not accurately display the bin's fullness
Product Specification:
| | |
| --- | --- |
| Dimension | 13.4 x 13.4 x 3.54 inches |
| Weight | 6.77 pounds |
| Manufacturer | iRobot |
| Surfaces | Hard floor, Carpet, Dual action |
| Color | Black |
17. Coredy R750 Robotic Vacuum Cleaner
Should you be very busy, but you do not trust a housekeeper, then the Coredy R750 will be perfect for your home. It is not only an automatic vacuum robot but also a floor mopping device combined in a single product.
You can use the company's smartphone app and give it instructions using Amazon Alexa and Google Assistant. The robot will vacuum your house according to your schedule while working harder on areas with a higher dirt density.
When mopping, the software automatically adjusts how much water it used depending on the floor type and the humidity. It is an excellent device if you enjoy a clean home, but you do not want to do any work.
Key Features:
Wi-fi compatible
Boost intellect technology
Virtual boundary capability
360-degree smart sensor protection
120 minutes runtime
Pros
The dual sweeping side brushes work great.
The larger dust bin allows for a more massive collection
The suction power is fantastic
It has three modes for suction
It is significantly quiet
Cons
The device never stays connected to wi-fi (2.4Ghz)
So difficult to connect with Alexa
Product Specification:
| | |
| --- | --- |
| Dimensions | 12.8 x 12.7 x 2.77 inches |
| Weight | 11.62 pounds |
| Manufacturer | Coredy |
| Surfaces | Hard floor, Carpet, Dual action |
| Color | Black |
18. Severin German Corded Vacuum Cleaner
The Severin German vacuum cleaner surprises with its all-round functionality. In case you want to save a little energy, you can add the economic floors nozzle or add other attachment for your specific floor types.
Cleaning both hard floors and carpets is very versatile, and the suction power can be regulated according to the density of dust and dirt.
Furthermore, it has a filter technology made from hygienic fleece that will seal the collected dust and protect the motor to ensure that it keeps the suction power reliably at a high level.
The four-layer microfiber dustbag will store the debris lock safely, helping you to keep the smells and dust outside of your living house.
Key Features:
Includes an 11-inch full XLfloor nozzle
Built-in HEPA 14 Filter
Ergo soft handle
Equipped with the Power Airflow system
Pros
Pure quality and a well-designed filtration
It is small, compact and has good suction
The attachments are impressive
It is very lightweight
Cons
Poor movability on rugs
This vacuum is difficult to set up
Product Specification:
| | |
| --- | --- |
| Dimensions | 16 x 9 x 9 inches |
| Weight | 20.2 pounds |
| Manufacturer | Severin |
| Surfaces | Hard Floor, Upholstery, Carpet |
| Color | Platinum Grey |
Try this video and see how the Severin German vacuum cleaner is working:
19. Ovente ST 2010 Bagless Canister Vacuum Cleaner
The Ovente ST 2110 is ideal for you suffering from allergies against household dust and pollen due to its outstanding HEPA filter technology that efficiently traps small particles of up to aside of 0.3 micrometers in diameter.
Furthermore, it supports you in daily cleaning routine as it features very attachments for all flor types and surfaces. This means that in addition to vacuuming hard floors and carpets, you can also capture dust on your sofa and between the seat cushion. The floor head contains the LD light to help you to find all dirty spots under your bed.
Key Features:
Adjustable telescopic wand
Visible dirt bin
1200 W suction power
On/Off control button and cord rewind
Cord Length: 188.5 inches
Pros
The furniture brush attachment did an excellent job
Using the pantyhose as a pre-filter will significantly extend the life of the HEPA filter
The container is easy enough to handle and remove to empty
Neat vertical storage
Great reach under furniture
Cons
Color of switches is difficult for distinguish
Slightly noisy
Product Specification:
| | |
| --- | --- |
| Dimensions | 11.5 x 15.5 x 10 inches |
| Weight | 12 pounds |
| Manufacturer | OVENTE |
| Surfaces | Floors, carpets |
| Color | Black |
20. Hoover UH30600 Bagged Upright Vacuum Cleaner
The Hoover UH 30600 uses the WindTunnel 3 technology to create a suction flow that guides the dirt and debris directly into the dust bag. The HEPA filter will trap 99 percent of a microscopic particle of 0.3 microns or more.
Additionally, the dust bag can be removed with a simple touch and lock automatically, which means that you will not get in contact with dirt anymore.
There are many attachments included with the purchase, such as a crevice tool, dusting brush, and air-powered hand tool that will help you clean various floors and surfaces.
Key Features:
WindTunnel max technology offers three modes of suction
Hoover max bagged vacuum
Long hose reach
Adjustable nozzle
Pros
Height adjustments are efficient
A headlight helps to clean in the dark areas
It included useable tools
Suction is excellent
The hose itself is longer
Cons
A little bit noisy
Quite heavy
Product Specification:
| | |
| --- | --- |
| Dimensions | 15.7 x 12.5 x 31.8 inches |
| Weight | 14.99 pounds |
| Manufacturer | Hoover |
| Surfaces | Clean stairs, floors, window sills, curtain and other hard |
| Color | Red dark |
Best Vacuum Under $300 Buying Guide
Let me give you some help finding a perfect vacuum cleaner under $300 yourself, which will make you happy and thoroughly clean your home. If you pay attention to the following criteria, you will be rewarded with a good purchase.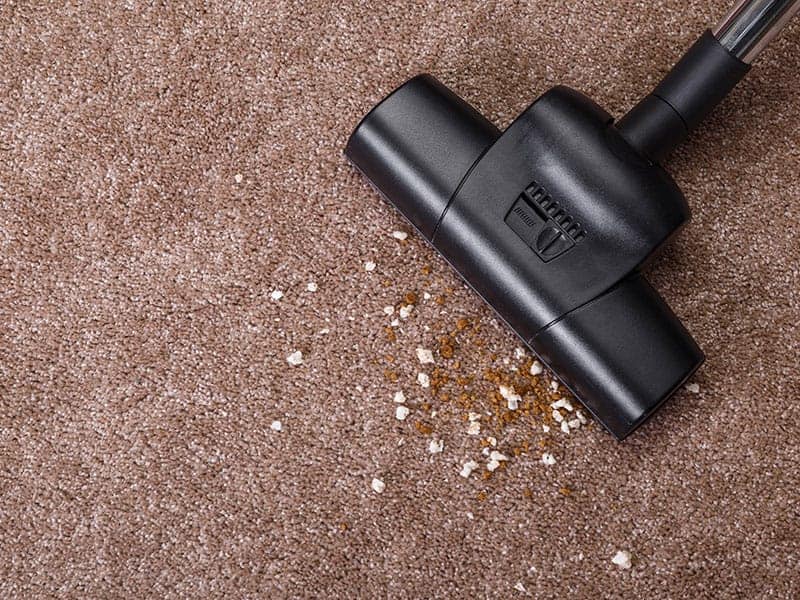 Choosing the Right Type
There are many different types of vacuum cleaner available. Everyone has their advantages, and if you prefer the small and handy product, then a bagless vacuum cleaner will be useful for you.
You can choose if you want a device that is corded to a power socket, or you avoid the cable hassle and get a battery-driven tool. In general, those vacuums are suitable for two rooms apartment, but not for family homes as the dust bag needs to be emptied quite frequently.
Stick vacuums have the advantages that they often can be converted easily to handheld, which means you do not need to buy two different devices.
In contrast to that, canister vacuums are much more substantial and less convenient to move. Still, they often have power, and their dust bag can hold a capacity of many weeks, which makes them ideal for large apartments, family homes, or houses with a lot of pets.
A very advanced option is the vacuum robot. Most of them can be controlled with your smartphone and are compatible with smart home assistants. This way, you can schedule cleaning tasks while you are not at home, and then when you return from work, you enter into a cleaned home.
Cleaning Power
Every home is different, and so are the vacuum cleaners you need. If your house contains a lot of carpet floors, you need a vacuum cleaner that can release embedded dust, hair and reliably captures the dust.
On the contrary, if you mostly have a high floor, you can opt for a little less suction power, and focus more on attachments and brushes.
Accessories
It is always beneficial for a home with different floor types to have some attachments such as crevices tools, brushes for hardwood floors, and nozzle tools for narrow areas. Notably, the brushes are crucial because they will avoid scratching the hardwood floors.
Cord Length or Battery Runtime 
When buying a corded vacuum, most machines come with a 25 feet power cable. This is sufficient for a standard condo, but you usually do not get further than two rooms. If you want to avoid re-plugging, you need to look for a longer cord or get a cordless machine.
The cordless devices have a battery with an average runtime of approximately 30 minutes, which may not be enough for your whole home. In this case, you can look for a vacuum with a detachable battery, and then buy additional ones that you will insert while another is charging.
User Manual
To help you gain more experience in vacuum cleaner maintenance, follow these steps, and you will become an expert.
Step 1:  Always unplug the vacuum immediately after used to save power, and protect it from overheating.
Step 2: Do not let the dust bag to become full as this increases the risk of dust getting into the motor.
Step 3: Regularly, turn your floor head around, and free up the brushes from dust and pet hair that have stuck into them.
Step 4: If your device features washable filters, frequently remove, clean them, and make sure they are thoroughly dry before you insert them back.
Step 5: To avoid that objects clog the hoses, do not suction them up. Instead, pick them up with your hand, and throw them into the trash.
FAQs
If you could not get enough information about the best vacuum cleaners under $300 yet, I will give you answers to the most frequent questions customers ask the dealer.
My Top Pick
Now you have seen all top 15 best vacuum cleaners under $300 in 2023. Maybe you have found the best machine for your home and your wallet already, but I will tell you my personal favorite.
It is the Dyson V7 Cordless Stick Vacuum Cleaner as it looks very not only modern and techy, but also really has a lot of power while being light as a feather. The 30 minutes battery runtime is sufficient as I anyway do not want to spend more time vacuuming.
I enjoy that I do not have the mess with the cables as I steadily fall over them, or they simply are in the way when vacuuming. Furthermore, being bagless, I ditch the need to shop for new dust bags.
Since it quickly transforms into a handheld, it feels like I bought two products for one.
But now I want to know how you feel when vacuuming. Tell me about your most annoying problems while vacuuming or share your best moment while cleaning your house.
If you may have found some forgotten Christmas presents behind your couch, or since you bought a new vacuum, your carpet is cleaner like on the day you moved in, I am curious to read all those stories from you. Have a fun time cleaning!