Mold is unwelcome ingredients in your home, especially when they live in high-traffic areas like your carpet. In many cases, the mold on the carpet can be very difficult to remove, if the mold has reached the carpet layer, the treatment will be even more difficult.
Mold can become a health hazard for you and your family. They can degenerate carpets, cause unpleasant odors, irritate the eyes, throat, nose, and other allergic reactions, as well as cause wheezing in people with asthma.
You should call a mold treatment specialist for stubborn marks, as there can be many potential hazards that cannot be seen by your eyes. However, there are several ways to safely remove certain types of mold from home carpets, both naturally and chemically. Before you begin, you must pay attention to the right protection of yourself. Wear gloves when cleaning the mold, and wear a mask so your nose is not irritated by dust or mold.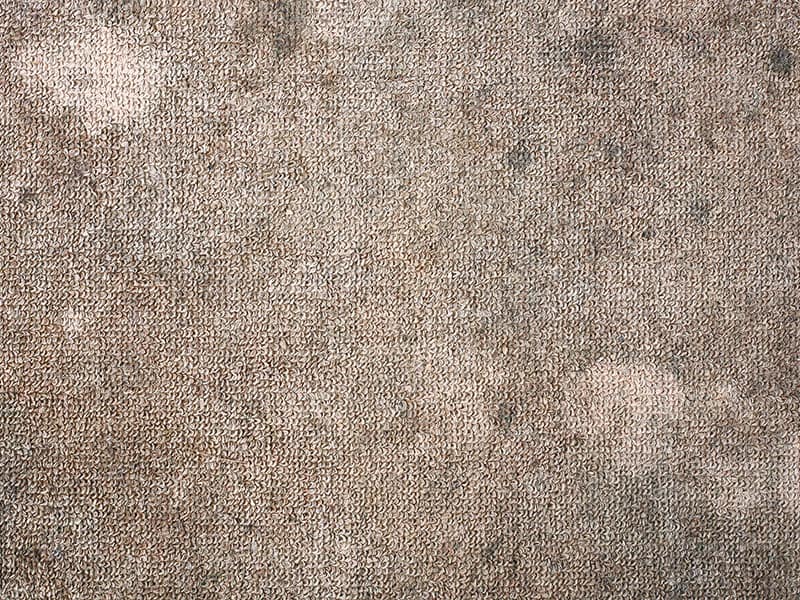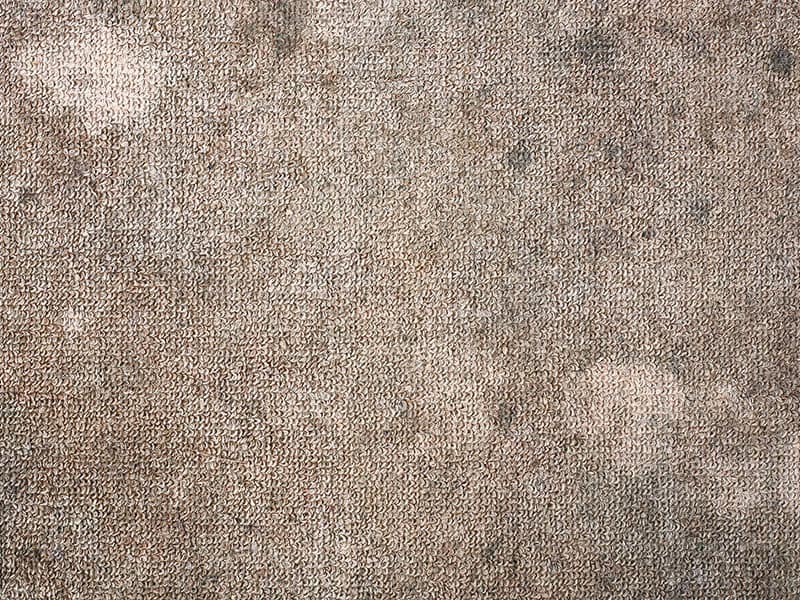 Somethings About Mold
1. What Is Mold?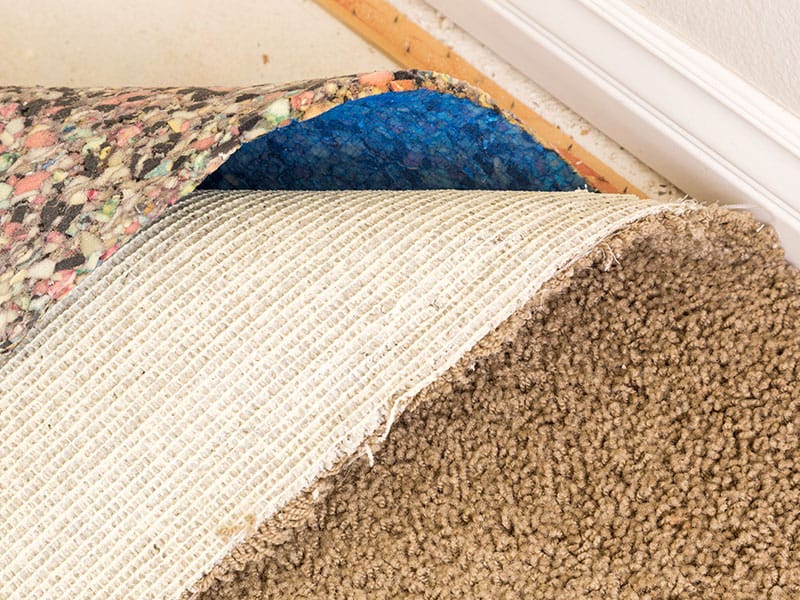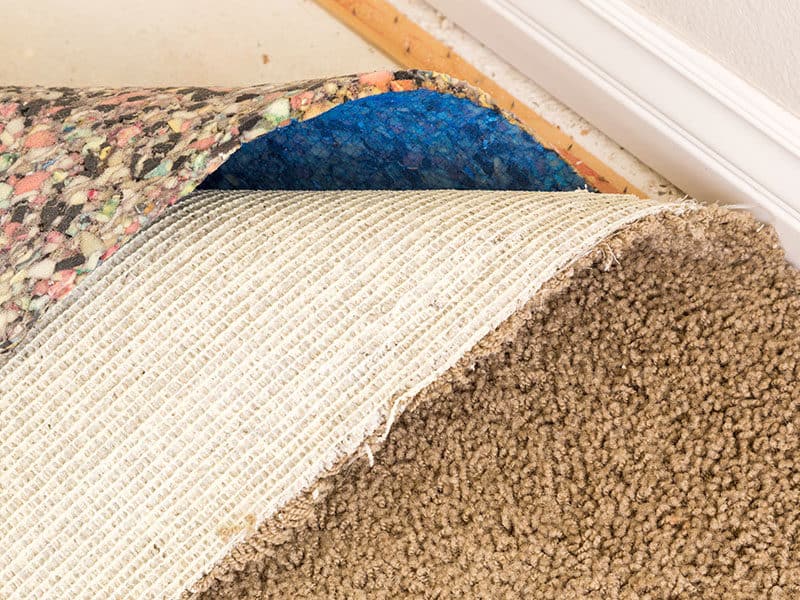 In a sense, a mold is scleroderma. Mold cells do not contain chlorophyll as most plant cells do. This is a parasitic plant with cell walls composed mainly of chitin.
Besides understanding molds, you also need to know what fungi are? Specifically, fungi are biological cells that are developed in a filamentous multicellular form and have a small number that develops as unicellular. The cell walls of fungi are also made from chitin, and this organism is usually produced through spores.
Mold comes in many shapes such as ovoid, fibrous (in the unicellular form), and septum (in the multicellular form). The fungus is also a species of small size (usually with a diameter of (3-5mu m), some species up to (10mu m), even up to 1mm. Mold reproduces through 2 forms of reproduction: sexual and asexual reproduction.
2. The Effects Of Mold On Human Health
Mold is ubiquitous, and its spores are a common component of home and workplace dust. They often rely on wet conditions to grow. They can travel anywhere, doors, windows, heating, and cooling, or even cling to your clothes or pets. However, when mold spores are present in large quantities, they can be a hazard to human health, potentially causing allergic reactions and breathing problems.
Some molds also produce mycotoxins, which can pose risks to human and animal health. Several studies confirm that exposure to high doses of mycotoxins can lead to neurological problems and in some cases death. Long-term exposure, for example, daily at home, can be very harmful. Research on the health effects of mold has not been conclusive. The term "toxic mold" refers to molds that produce mycotoxins, such as Stachybotrys chartarum, and not to all fungi.
Mold on carpets is especially dangerous because you can be constantly in contact with it. If the rug is in the living room or bedroom, our health is even at the risk of great harm, especially from chemical reactions in mold cells.
3. How Does Mold Grow On The Carpet?
Carpets are the perfect environment for mold to grow. In particularly humid areas like your bathroom or basement, they are easy to spread and grow. The dense textile fabric with the usual rubber backing of the carpet can easily retain moisture for long periods.
Carpets are often complex structures consisting of products made of cellulose or even synthetic resin. A damp carpet is ideal for mold, as it creates the perfect environment needed for mold to grow. The mold spores land on the carpet under ideal humidity and the cellulose material, beginning the germination process and on its way to mold. Even though, even when carpets are washed, they are not dried thoroughly can lead to mold growth.
Mold has a life cycle of only a few days or even hours, but it can take up to three weeks for you to see or even reach the carpet surface. Mold can grow and pus under the surface of the carpet, so you won't be able to detect it when it first starts to grow. Usually, once you see it clearly on the carpet, that is, it has reached the point where the carpet is no longer usable. If mold is not handled seriously and immediately, it can spread and damage baseboards underneath your rug.
Although it's difficult to get rid of mold in the first place, it's not impossible. If you notice that your carpet is damp and starts to smell musty, it's time to remove a portion of your carpet and have it checked. In cases where the carpet was discolored or had an odor on the surface, mold may have started to attack. It's important that when you spot any mold on the carpet, it needs to be treated for 24 to 48 hours before it has a chance to fully grow.
4. How To Identify Carpet Mold?
In some cases, it is not easy to see the mold as it grows. However, you also have a few ways to spot them.
Visible Mold Growth: As I said above, this is a rare case, but in some cases, mold growth is visible to the naked eye. Carpets in this condition are most likely unusable and in very bad condition you can throw them away. When you suspect your carpet contains mold, make sure to double-check both sides.
Discolored Carpet: Any discoloration on the carpet can be described as a case of mold, then you can tell if your carpet has mold by just looking at it. As the mold reaches its growth stage, you may see a change in the colors on your carpet, be it a patchy or darkened color. They often appear as spots, usually white, black, or various shades of green. Usually, the area underneath your carpet will be discolored before the surface of the carpet turns discolored.
Wet And Damp Carpet: Any carpet that has been soaked with standing water will most likely need to be treated. At this point, conditions are ideal for mold growth. Regardless of whether the mold has not clearly grown or pre-initiation, the likelihood for an attack is high, unless the carpet is completely removed, cleaned, and dried within 24 to 48 hours.
Wet Cushion Under The Carpet: If the cushion under the rug gets wet, gets damp from condensation under the floor, or otherwise, the cushion will cause the carpet to become damp and run the risk of developing mold. . In these cases, you should clean and dry the gasket thoroughly, if not, you may need to replace it.
Smell And Stains: There are many things that can cause odors and stains on the carpet. The musty smell is one of the most noticeable signs. However, if you stay home often, you may not notice this smell. But those who have been visiting your home for a long time can smell it. If someone talks about odors, you will probably need to be aware of this.
Positive Results From A Mold Test Kit: Using a mold test kit is one of the most accurate methods for confirming the presence of mold growing in your carpet. These kits work by checking the airflow on the carpet. If there are any mold spores in your carpet, the test kit will give you clear results.
How To Remove Mold From Your Carpet?
Now you and I are going to talk about the main issues of today that are how to remove mold from the carpet. Let's start!
Some Mold Cleaning Products You Can Use
There are various types of mold cleaning products from natural to chemical. Some of them may close to you as they are familiar items in your kitchen, and others are dedicated cleaning systems. I will introduce you both.
1. Baking Soda: Baking Soda can absorb moisture along with reducing unpleasant odors. Sprinkle powder on the moldy area and leave overnight. Then suck again. Baking Soda does not completely solve the problem. But it minimizes the consequences of moldy carpet. Baking soda is good for cleaning carpets, and you should know the ways baking soda does that job.
2. Vinegar: Using a spray bottle with a stiff brush, spray with a concentrated vinegar solution, and rub gently over moldy areas. Then, dry the carpet or leave it in a well-ventilated area to let it dry, away from moisture, as this can allow mold to return.
3. Dishwashing Detergent and Water: This is quite possibly the most essential arrangement, yet it's just successful for less extreme instances of mold infections. You can use it related to the carpet shampoo machine. There are some outstanding dishwashers for you to choose from.
Use heated water and about a teaspoon of detergent, make certain to add the cleanser after you add the water to keep away from overabundance frothing. Adhere to the mat cleanser's machine guidelines and your mat will get cleaner in almost no time.
4. Lysol and Water: You can undoubtedly get rid of mild carpet mold with Lysol and heated water with only one shower. Disintegrate 1 cup of Lysol in a shower of boiling water and splash on the tainted zone. Allow it to sit for around 25 minutes prior to using a vacuum cleaner to drain shape and soil out of the floor covering.
5. Tea Tree and Grapefruit Treat Oil: Super powerful natural oils have so many cleaning benefits, they possess natural ingredients like antifungal and antibacterial ingredients. Simply fill a spray bottle with a cup of hot water and a teaspoon of tea tree oil or 10 drops of grapefruit seed essential oil, spray on the moldy area and let it sit for 10 minutes. Then use a vacuum cleaner to suck mold and dirt out of the carpet.
6. Use a Fungicide: Spray mold fungicides are sold in many pharmacies and supermarkets. This product has the potential to cause discoloration so you need to test it at a small angle first.
Products with the words "encapsulate" or "mold barrier" are designed to prevent mold return, often used when carpeting is exposed to frequent wet environments.
7. Specialized Carpet Cleaning Product: These products are able to kill mold fairly well. Additionally, the odor remover in the product will remove the resulting musty odor.
8. Chlorine Dioxide: Products with ClO2 have strong cleaning abilities and can kill mold on carpet. You must follow step-by-step instructions on the product label for maximum results. After use, remove them with a water vacuum cleaner.
Note: This chemical can completely discolor the carpet, need to test a hidden corner before using it.
9. Use a Steam Carpet Cleaner: The steam carpet cleaner is highly effective at removing stubborn stains. After using the machine, it is necessary to immediately dry the carpet with a fan or dry the carpet in the sunlight to avoid re-moisture.
10. Eliminate the Affected Area: In some cases, the mold stains are long and difficult to remove, the partial carpet replacement is likely to be faster and with less cost than finding a way to remove the mold.
When cutting the carpet, cut about 30cm beyond the fungal infection area to confirm that the fungus is not spreading to the neighboring area.
How To Clean Mold From Carpet In Natural Ways?
I will show you the right way to clean mold that is living in your carpet with the natural methods, using your home supplies.
Step 1: Inspect Your Carpet
Consistently checking your floor covering is something you should make a habit of. In the event that the shape has arrived at the base of the rug, it will require a great deal of exertion and time to eliminate. For this situation, you should seriously think about recruiting an expert carpet cleaner for more cleaning. If mold has developed on an enormous segment of the carpet, you may have to replace the carpet.
Step 2: Ventilate The Room
You should open all windows and ways to give air access to the room just as your floor covering. The wind stream will diminish dampness that supports mold and decrease related scents.
If you intend to use substance cleaning items, ventilation diminishes the danger of disturbing your lungs and eyes. If your room doesn't have a window, turn on the fan confronting the entryway.
Step 3: Hang The Carpet Out In The Sun If Possible
Direct sunlight for 24–48 hours will help kill mold spores and eliminate dampness that supports mold development. So if your carpet is separable, you should move it outside and balance it on a solid clothesline and dry it in the sun.
On the off chance that your carpet has an additional layer of substrate, it might take more time to dry. For this situation, leaving it in direct daylight in an all-around ventilated region for a couple of days will essentially eliminate the mold-covered up in the rug.
Step 4: Apply Baking Soda
Baking soda will help absorb moisture and reduce odors, which is also the classic but most effective method. You need to sprinkle baking soda evenly over the affected area, then use a vacuum the next day, remembering to let baking soda sprinkled overnight.
You can also use talc-free baby powders instead. Talc-containing chalks should not be used, as they can be seriously harmful if inhaled.
Step 5: Scrub With White Vinegar
After you've vacuumed the baking soda, scrub the affected area with vinegar with a bristle brush. While vinegar won't kill every mold, it's a safe and cheap option for families. Air-dry the carpet or dry it to avoid leaving behind moisture that could cause mold to grow again.
In another recipe, mixing vinegar with an equivalent portion of methyl alcohol may also be an effective solution.
Note: The remaining mold spores will be better cleaned with a vacuum cleaner with a HEPA channel, yet the vacuum cleaner channel should be changed before the next use, in any case, there is a danger of spotting mold in different zones of the house. You can supplant this progression with a brush and residue container, if your vacuum cleaner doesn't have a HEPA channel,
Removing Carpet Mold With Professional Treatments
If traditional methods do not satisfy you, you should try a special mold cleaner. Because after all, things that function properly are still better.
Method 1: Use An Antifungal Agent
Most drug stores and supermarkets sell anti-mold sprays or fungicidal sprays. It is important to read and check the instructions on the label to make sure the product is safe to use on the carpet. If you don't read it carefully, you may be confused with antifungal treatments designed for the kitchen or bathroom that can discolor or damage the carpet.
Products that are labeled "envelopes" or "mold barriers" leave a barrier to prevent future mold growth on the carpet fibers. These solutions are recommended for rugs that are kept frequently in wet conditions.
It is important to know that bleach mixes contain moderate concentrations of NaClO and water can be used instead of commercial cleaning solutions, just mixing half a cup of bleach with a gallon of water. You may want to use color-safe bleach and try it on a corner of the rug first to make sure it won't discolor.
Method 2: Use A Carpet Cleaning Product
You should use carpet cleaning products that contain deodorants because as the name suggests, they will help deodorize moisture and fight mold. Follow product label directions, as they will be different for different substances. You can refer to some cleaner products for carpet stains.
Method 3: Use Chlorine Dioxide Products
Chlorine dioxide is the main ingredient in some mold treatment products, but the chemical is so active that it can change the color of the carpet if not used correctly.
You should initially test on a little territory that is regularly out of view, for example, the spot covered by furniture, adhering to the directions on the item mark. Contingent upon the item, you may have to use a dehumidifier to eliminate it from the carpet after using it.
As a side note, chlorine dioxide vapor is not quite safe for the lungs or eyes, so you should clean the carpet in a well-ventilated space with open windows or doors. In case you get irritated when using chlorine dioxide bleach, you should move to another room and take a deep breath, wait a while for the chlorine dioxide to evaporate before re-entering the room.
Method 4: Use A Steam Cleaner
Homeowners can lease a devoted steam cleaner for the best expulsion of persistent mold. And afterward, it's very important because you need to dry the carpet quickly. If not dried as expected and rapidly, the steam used in this strategy will stay on the carpet and invigorate new form development. You should use the dryer or dry the carpet in direct daylight. Try not to blow with a fan, as leftover mold can fly through the air and move onto different items in your home.
Lastly, don't attempt to steam cover without a devoted machine. Applying steam or high temp water can make the carpet shrink effectively or harm your rug whenever done erroneously. You can consider buying multiple-purpose steam cleaners for cleaning.
Method 5: Hire A Professional
For mold stains that are too difficult to clean, it is advisable to invite a specialist as they have more experience in identifying a specific mold type. Furthermore, they have specialized machines and chemicals that make cleaning carpets both fast and safe. You can hire a specialist to blow dry ice or take a different treatment, instead of steam.
Method 6: Remove The Ruined Section Of The Carpet
Another choice in the occasion that mold doesn't develop broadly is to eliminate the harmed segment of the carpet. On the off chance that you attempt to tidy up fizzled, you may conclude that the substitution is using time and cash all the more viably, regional mold growth can be eliminated and supplanted with a piece of a similar floor covering assortments.
Obviously, this may be powerful in situations where aesthetics are not a major worry, as it very well may be hard to effectively coordinate with the fix to the first carpet and the crease can be uncovered. If mold has filled in various territories on the rug or if the developing region is bigger than a couple of feet, this may not be a compelling mold effective technique.
How To Prevent Mold From Growing On Carpet?
After the carpet has been cleaned, I'll go over to show you a few ways to keep your carpet protected from mold. because cleaning the mold is really complicated.
1. Address Possible Sources Of Mold And Moisture
Dampness-safe polyethylene sheets can be a definitive answer for wet spaces or damp sub-floors, or you can treat them with an expert device to prevent further mold growth. For instance, don't put the pot straightforwardly on the rug, not even place the water tray underneath. Use just glazed pots, not pottery on the floor covering, and use dampness boundaries, like an elastic or plastic plate.
It is essential to check the vents, storage room, and furthermore underside of the carpet, to guarantee that all sources of form have been found and taken out. On the off chance that possible, check under the rug.
2. Ventilate Your Room
Natural air will help dissipate dampness, ventilating your room just as drying wet regions where mold flourishes. If possible, leave your windows open or blower open for at any rate two hours per day.
Windows ought to be opened promptly in the first part of the day if possible to eliminate overnight moisture build-up. Moreover, fresh morning air is helpful for your lungs.
3. Use The Humidifier
If you live in a humid environment, or your room has no windows, and you don't have a simple method to ventilate the room, buy a dehumidifier. Just use a dehumidifier at night time to remove moisture from the air, before the steam accumulates on the carpet, you will always have a dry and cool space. Places where humidity is between 30% and 50% are reasonable for the interior of your home. It is important to check the humidity regularly as it will always change. The A / C device can help you manage the humidity in your home. This will protect not only your carpets but also hardwood floors and artwork.
4. Do Vacuum Regularly
Brushing can regularly be viable, yet residue and mold spores can lie somewhere down in the strands of the carpet, so vacuum cleaning turns into a need. Customary vacuuming will help eliminate the residue that is related to mold. Shark vacuums can also be more efficient, however, will in general be essentially more costly. . If you are a busy person, and you like the combos of vacuum and mops, you can refer to buy. You may be interested in buying vacuums for area rugs to save time, or if you like water filtration vacuums, you can also consider them.
5. Leave The Light On
Examination shows that mold flourishes in darkness, so adding all the more light can help diminish mold spread. You can have a go at leaving the low-energy lights on for a while. You can even have a go at using a night light when you hit the hay.
While a medium bright light bulb can forestall the spread of mold, an extraordinary UV C light can help recognize and obliterate mold spores.
6. Use A HEPA Vacuum Cleaner After Removing Primary Mold Colonies
Whenever you have removed the fungal infection sites, to remove the remaining mold spores from the area, you should rent a vacuum with a HEPA channel (HEPA represents High-Efficiency Particulate Air). Windows and vents should be closed before using the machine to limit the movement of spores to different parts of the house. There are some best vacuum cleaners for allergies sufferers also known as HEPA cleaners that you should buy.
Extra Note:
Never put firewood directly on the carpet if you use a stovetop. Make sure there is a moisture barrier between the firewood and the carpet.
Minimize carpeting for any bathroom floor in your home.
You should dry towels and bath mats after use and should wash them weekly.
Wet items should never be in direct contact with your carpet or parquet.
Make sure your home has good ventilation.
FAQs
I have compiled some frequently asked questions for your reference. You may need them also maybe they are questioning in you.
Expected And Reality
I hope that with the advice and tips that I showed you, you will do a successful cleaning of mold from the carpet.
However, in practice, it is possible that the results will not be as expected if the mold population is too thick on the carpet, as well as the fungus is difficult to destroy. In this case, like the advice above, I think you should invite mold removal specialists or maybe think about replacing the carpet if cleaning becomes too costly. And indeed, no one wants such a situation.
So not only do you need to clean the carpet well but try to keep the carpet free of mold with the suggestions I gave you. If you do the cleaning successfully, please give me feedback as well as photos of your success. Feel free to share more information on how to get rid of mold, you can also tell me in the comments below. I look forward to hearing from you and thank you for reading my post.