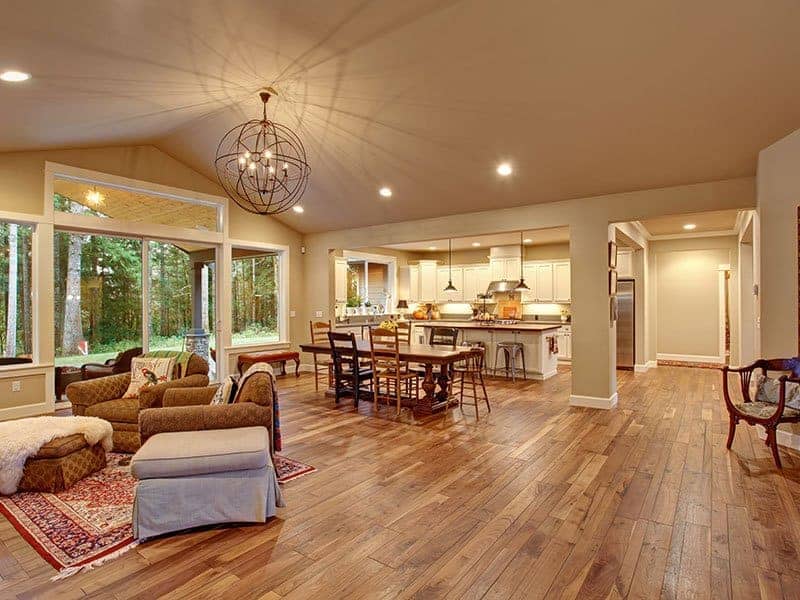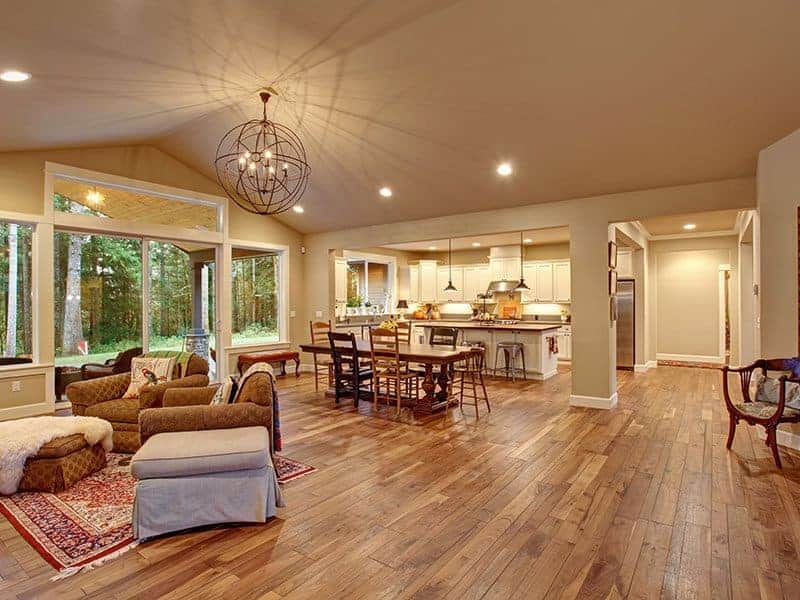 Since there are different types of wood flooring out there, it is crucial to know what factors can affect your project's final cost. Through this comprehensive guide, you can quickly estimate the wood flooring cost for your house.
Therefore, you can prepare ahead of time and choose the most suitable option for your budget. Let's move on, this post is the only guide you need before installing wood flooring.
How Much Does It Cost to Install Wood Flooring on Average?
Finishing, trimming, and removing the old floor are all included in the installation process of wood flooring. Wood flooring price ranges from $2,491 to $6,753, and the average price can be $4,542 ($8 per square foot).
The majority of installers charge between $6 and $12 per square foot, with high-end jobs are charged between $13 and $25 per square foot. Materials account for around 50 percent to 75 percent of your expenditure, with labor accounting for the remaining $3 to $5 per square foot.
The table and chart below will help you easily narrow down the difference in the average price range of wood flooring.
| | |
| --- | --- |
| National Average Cost | $4,542 |
| Average Range | $2,491 to $6,753 |
| Low End | $1000 |
| High End | $11000 |
Although wood flooring isn't always the cheapest choice, its elegant and warm look attracts many people. Moreover, its longevity and versatility are also big cons.
Wood flooring increases the property's marketability while also increasing its resale value. You'll have two key options: solid or engineered hardwood in a variety of colors and wood styles.
Wood Flooring Cost Per Square Foot
On average, installing wood flooring can cost about $6 to $12 per square foot. In detail, the cost of material ranges from $3 to $7, while the cost of labor ranges from $3 to $5.
Average Installation Cost
Whether you plan to install solid wood flooring or engineered wood flooring, the table below can be of great help.
| | |
| --- | --- |
| Wood Flooring Total Square Foot | Average Installation Cost |
| 500 | $2,000 to $6000 |
| 1000 | $4000 to $10000 |
| 1200 | $4800 to $12000 |
| 1400 | $5600 to $14400 |
| 1600 | $6400 to $16000 |
| 1800 | $7200 to $18000 |
| 2000 | $8000 to $24000 |
Installing wood flooring is often charged per square foot. You should check the table above to estimate how much it will cost you to install wood flooring in your beloved house.
Why don't you spend time watching the video below to determine the wood flooring cost quickly?
Watch the following video:
Wood Flooring Cost by Type
It costs about $5 to $10 per square foot with solid wood flooring, while engineered wooden floors cost about $4 to $9 per square foot.
Engineered Wood Flooring:
Installation Cost: $3.50 per square foot
Material Cost: $2.40 per square foot
Underlayment Cost: $0.50 per square foot
→ Average Total Cost: about $6.40 per square foot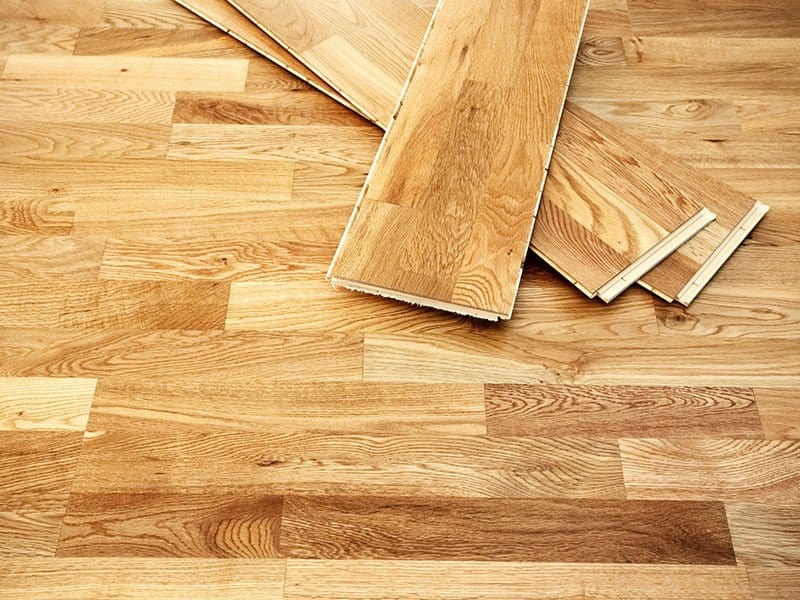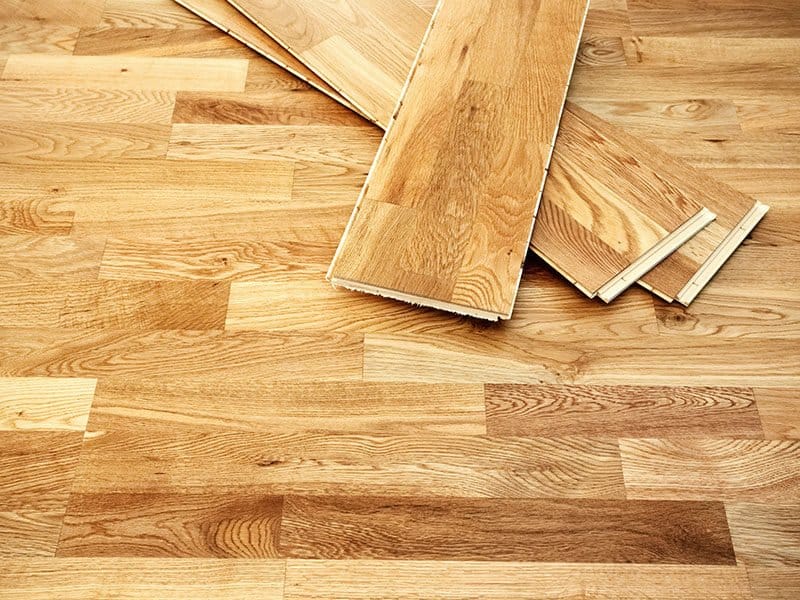 Engineered wood is an excellent replacement for solid wood flooring, and one plus point is that you can install it on any level, even below grades, such as concrete subfloors or basements.
Installing engineered wood flooring costs less than solid wood flooring. It does not require much effort, so labor cost is generally lower.
Do you know that the different type of engineered wood flooring also affects the cost? The table below will make it clear!
| | | | |
| --- | --- | --- | --- |
| Type of Engineered Wood Flooring | Layer Features | Veneer | Total Cost (Per Square Foot) |
| Basic | 3 core layers | 1/16- to 1/12-inch thickness | $4.50 to $9 |
| Mid | 5 core layers | Thicker | $6 to $12 |
| High | First-class, 7+ core layers | 1/6 inch or thicker, exotic | $9 to $16 |
How Much Does Floating Engineered Wood Flooring Cost?
Engineered floating flooring is installed with the groove system that locks the planks together without using nails or glues. Installing floating wood flooring will cost between $6 and $15 per square foot. There is a wide range of styles, thicknesses, and qualities out there.
Solid Wood Flooring:
Installation Cost: $4.00 per square foot
Material Cost: $3.80 per square foot
→ Average Total Cost: $7.80 per square foot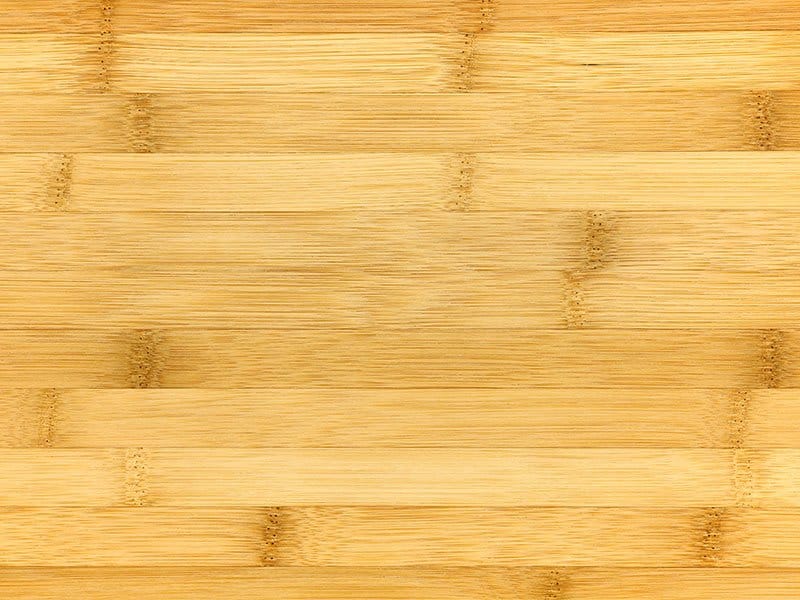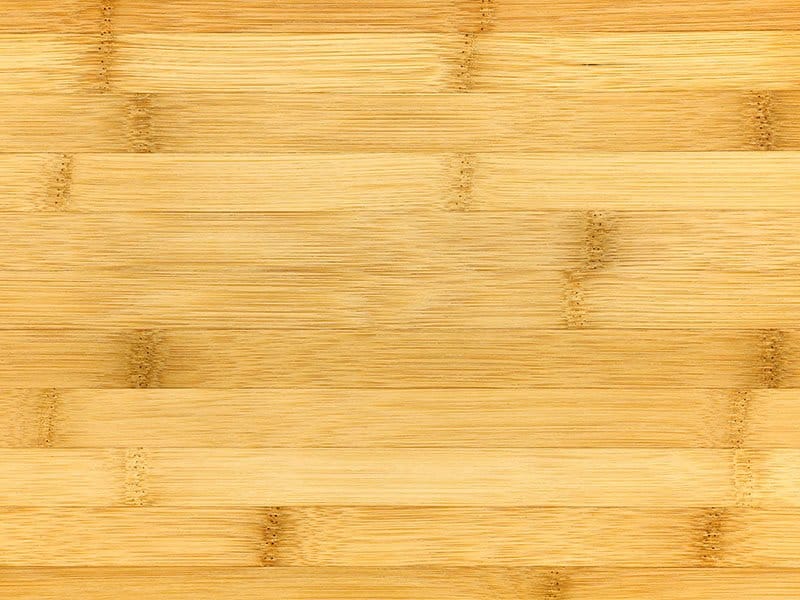 Since solid wood flooring comes with a nailed-down installation method, it comes at a higher price than engineered wood flooring. However, solid wood flooring can be refinished and sanded many times so that it can last longer. Indeed, using solid wood flooring can bring better benefits in terms of durability.
The table below will lend you a big hand to the cost of solid wood flooring of different grades!
| | |
| --- | --- |
| Type of Solid Wood Flooring | Total Cost Per Square Foot |
| Low-grade | $6 to $11 |
| Mid-grade | $9 to $18 |
| High-grade | $12 to $23 |
Wood Flooring Cost by Species
Not all floorings are created equal, and the price differences may be important. Wood flooring comes with a wide variety of species, and I am going to show you the average total cost of 10 common wood species.
Oak wood floorings come in two types: Red Oak and White Oak. Red Oak's price ranges from $8 to $13 per square foot, and White Oak's price varies between $8 and $15 per square foot. Both Red Oak and White Oak are preferred for remarkable color, superior durability, long lifespan, and their reddish grain with a tight, highly visible weave.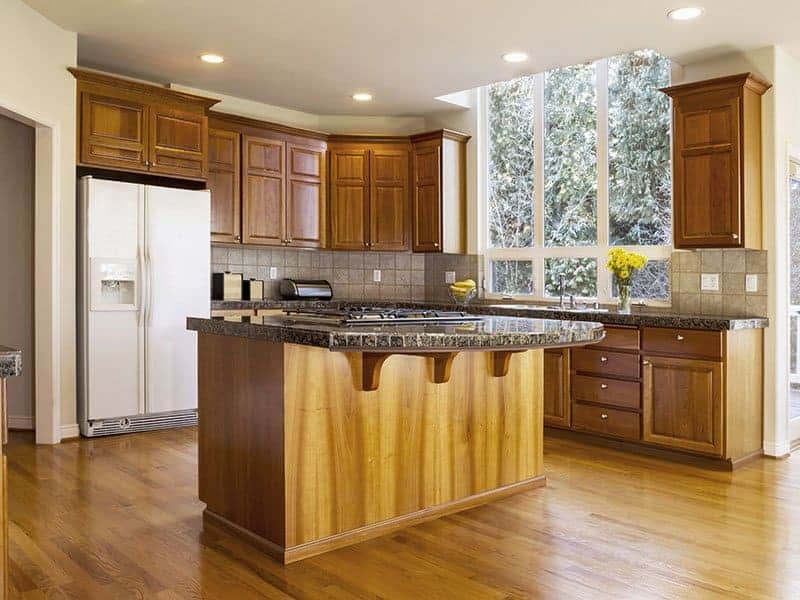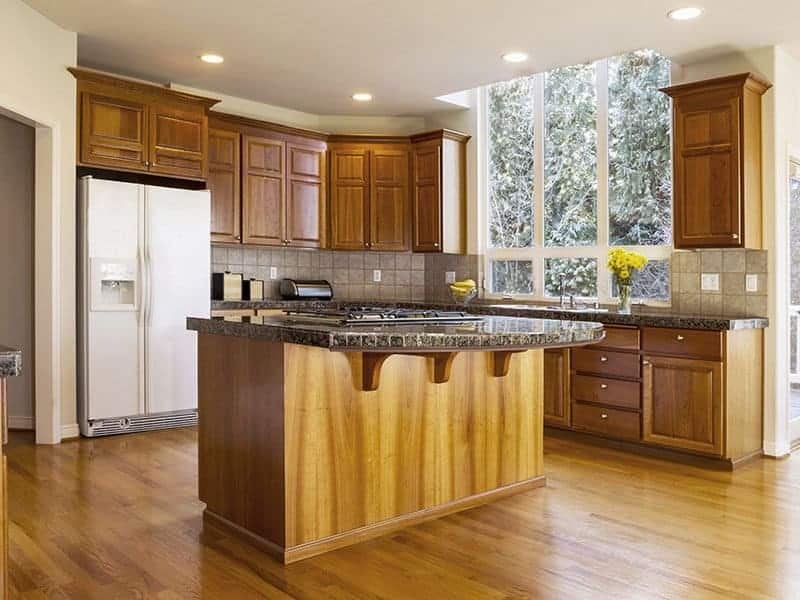 Brazillian Walnut is one of the various expensive wood floorings, and it comes with a rather high price of $11 to $20 per square foot. However, this wood flooring is valuable for money since Brazillian Walnut is exotic with unsurpassed beauty and durability.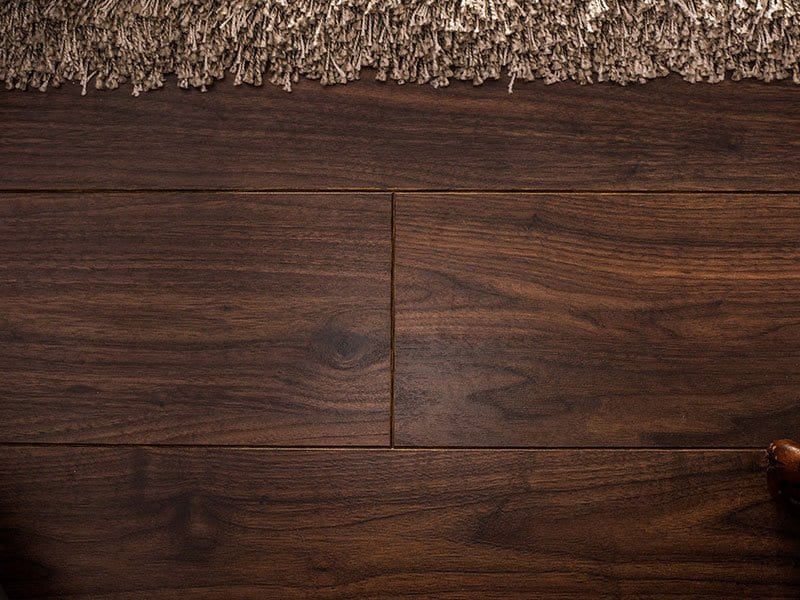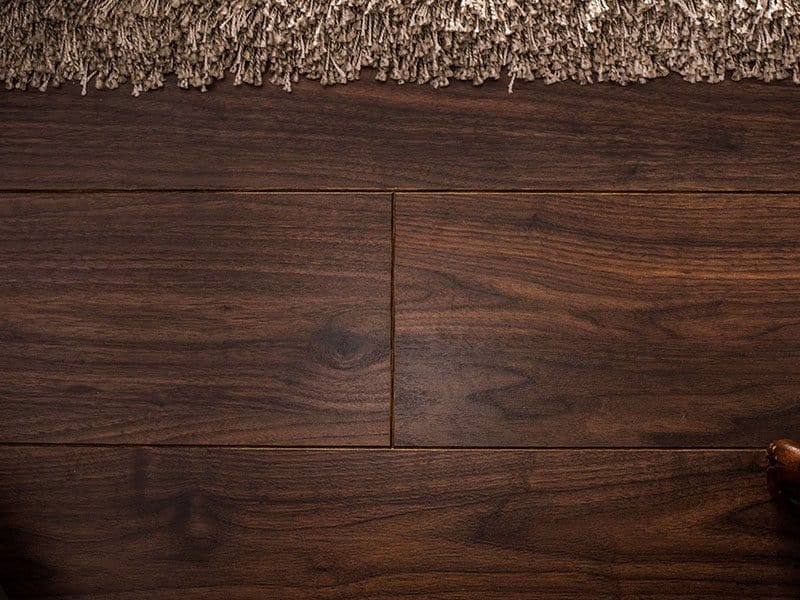 Another wood species I would like to recommend to you is the Maple, with perfect resistance to dent, exceptional color variation (from creamy white to pale red), and Maple is also ideal for places with a lot of traffics. Most importantly, the average total cost for this Maple is between $6.50 and  $11 per square foot.
Hickory is renowned for its dent resistance, and its color variance is incredible. With the price of $6 to $13 per square foot, Hickory is worth considering for high-traffic areas.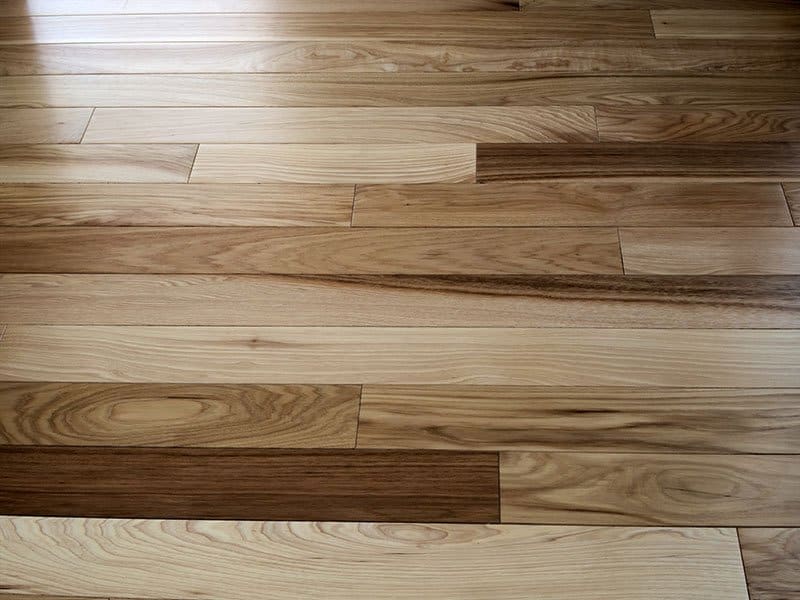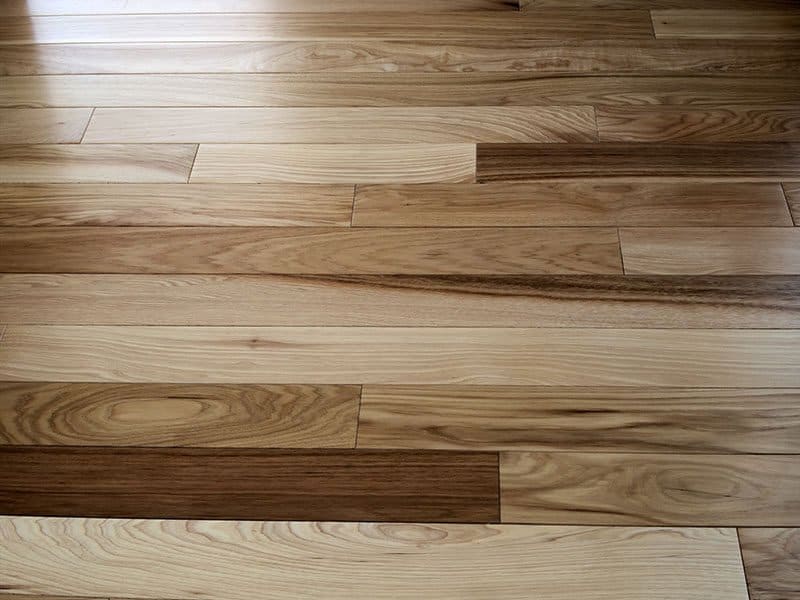 Bamboo flooring is a great option for environment-conscious individuals. With the tough texture and longevity, the cost for bamboo wood flooring is estimated at $5 – $11 per square foot.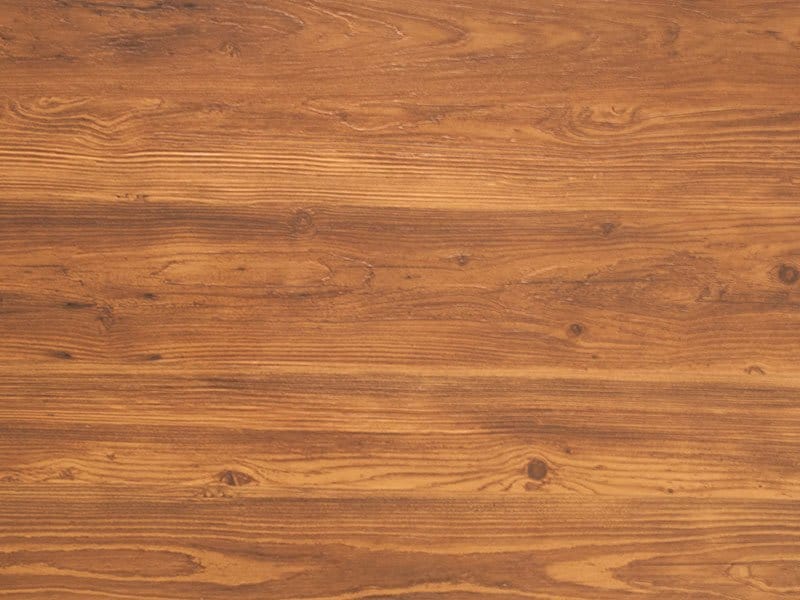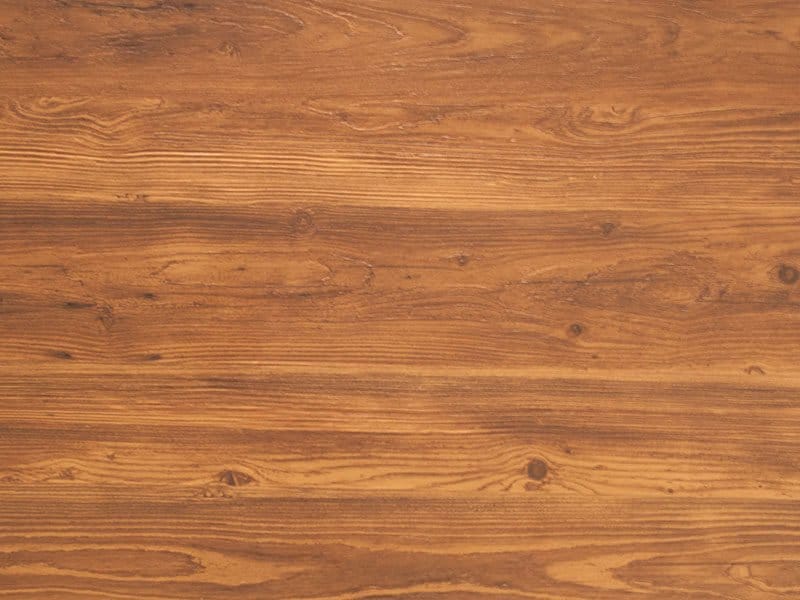 Pine wood flooring's prices vary between $4.50 and $10 per square foot. Its color ranges from light beige to dark golden amber, and its knot patterns come with such rustic style.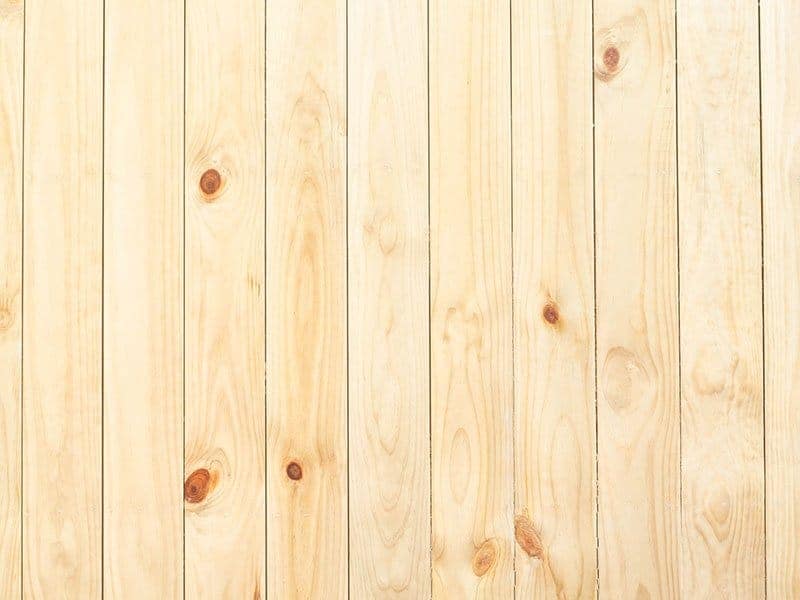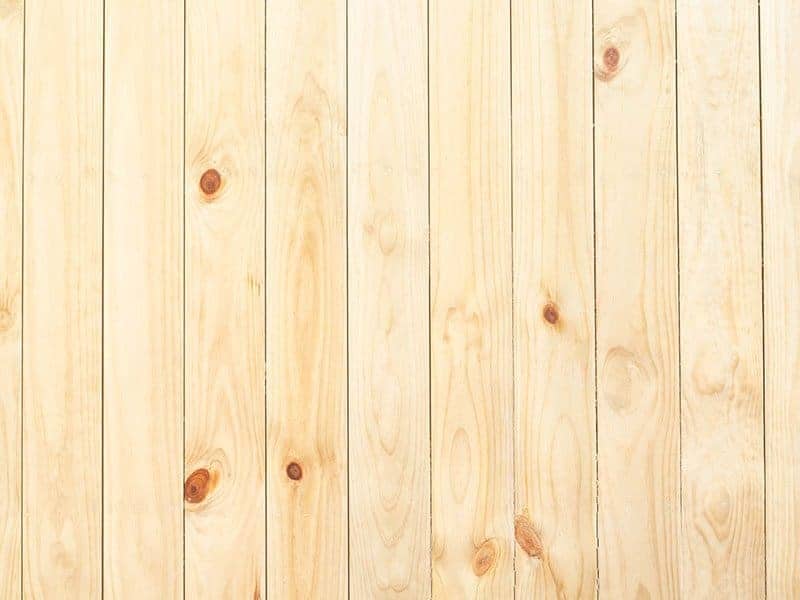 With the cost of $9 to $13 per square foot, White Ash comes with incredible sturdiness, attractive colors, and visible knots.
Mahogany wood flooring can be priced at $8 to $14 per square foot. The elegance and color of mahogany are the reasons to treasure this wood flooring. It is highly resistant to water, and its durability is worth considering. Cherry wood flooring's price ranges from $3 to $8 per square foot. This type of wood flooring darkens with time and provides easy maintenance. Cherry wood flooring should not be missed in the list of common wood flooring. Although it is slightly prone to scratch, it can be sanded and provide an attractive finish.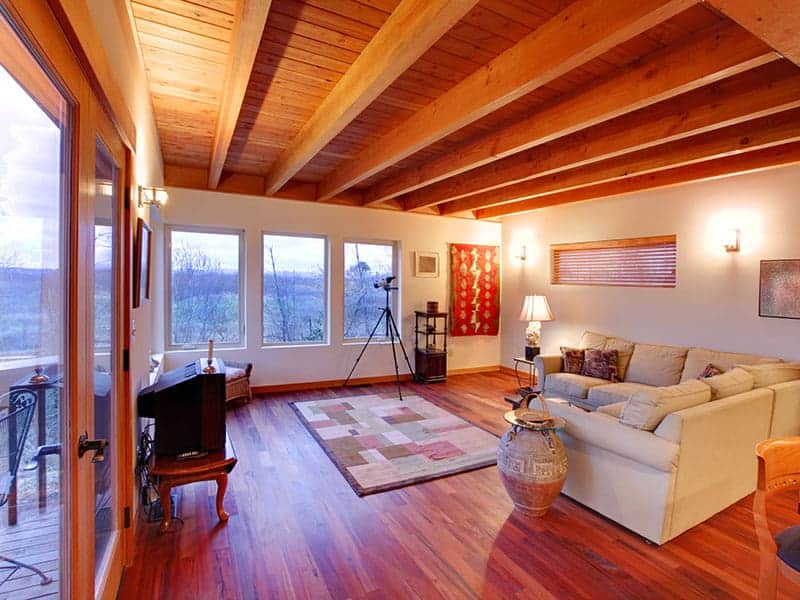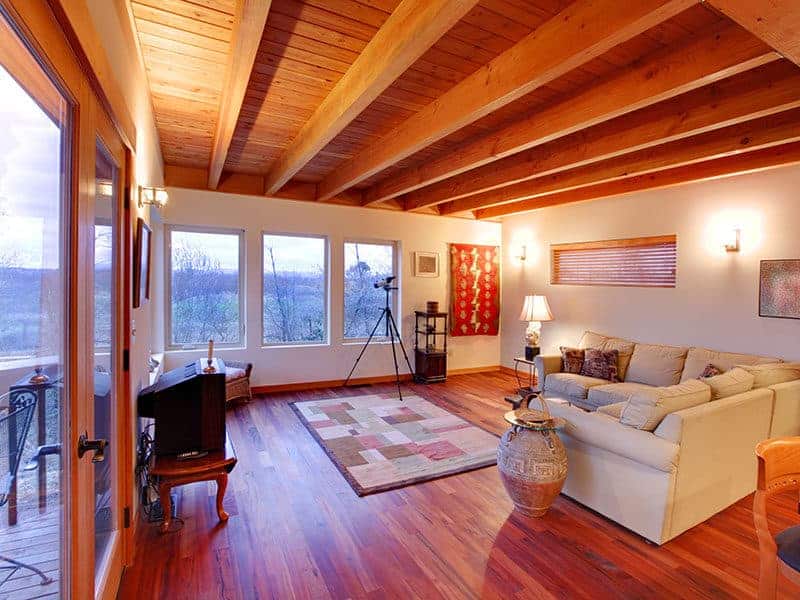 Rosewood has a distinct aroma that no other wood flooring has. Its cost is varied between $5 and $10 per square foot. When installing rosewood, you have a good chance to smell roses when standing on the surface.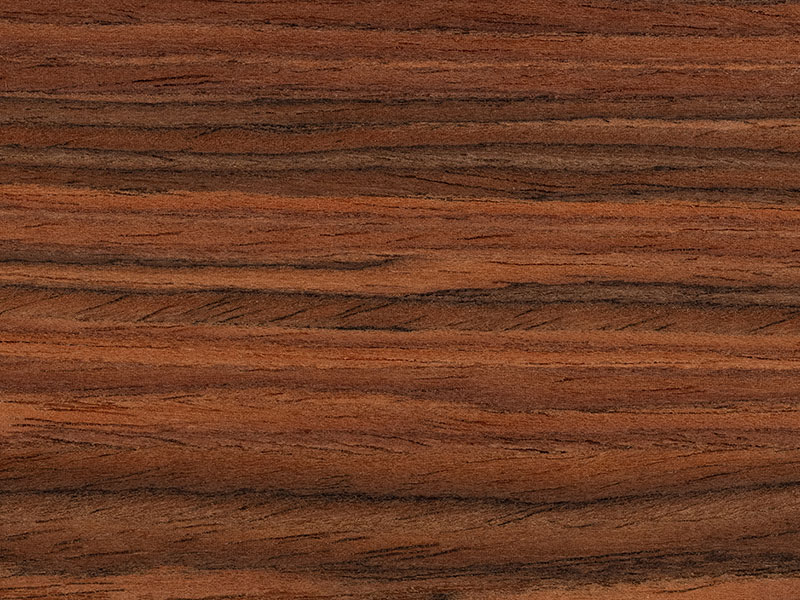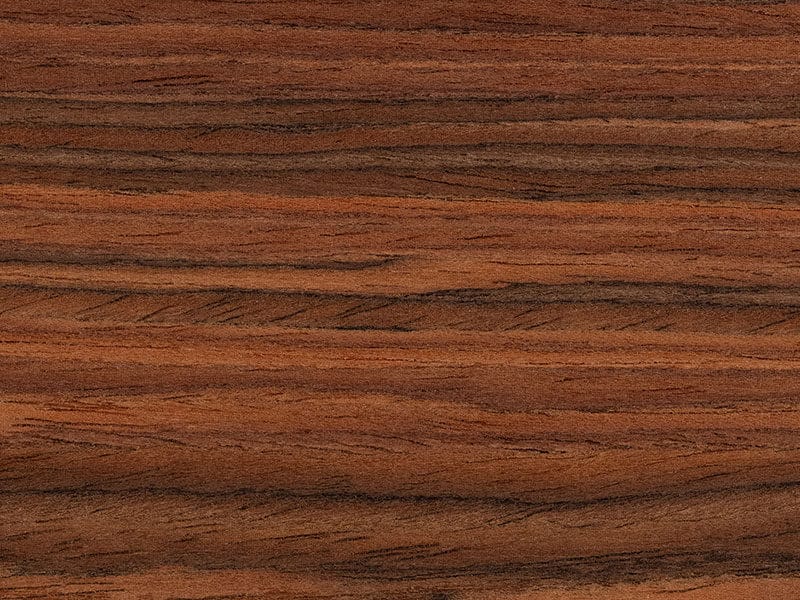 Wood Flooring Cost by Patterns/ Styles
Apart from different kinds of wood species, wood flooring of various patterns also leads to great price diversity.
| | |
| --- | --- |
| Wood Patterns | Cost Per Square Foot |
| Real Parquet | $20 to $45 |
| Herringbone | $5 to $16 |
| Plank | $4.50 to $18 |
Installing parquet flooring will bring your living environment to the next level with a modern look. It will be best to hire a professional to install this kind of wood flooring. To install an area of 300-square-foot, you are expected to pay about $3,500.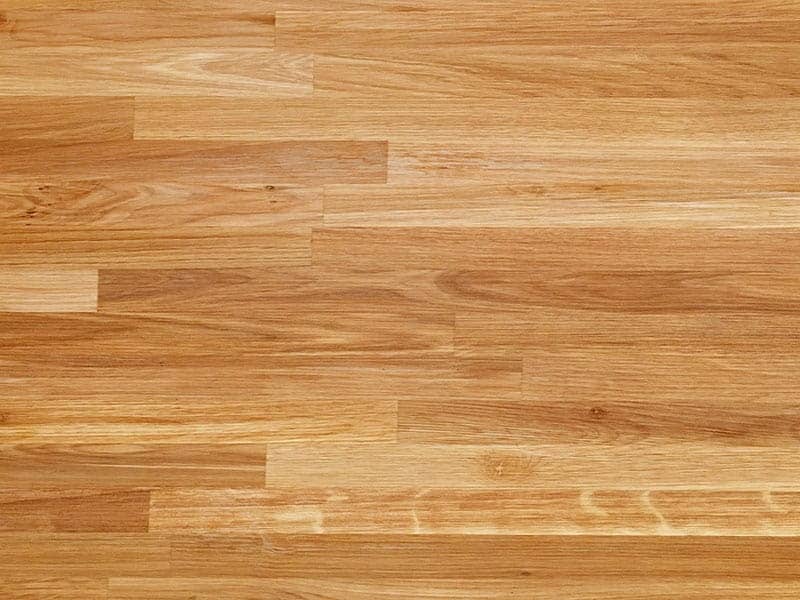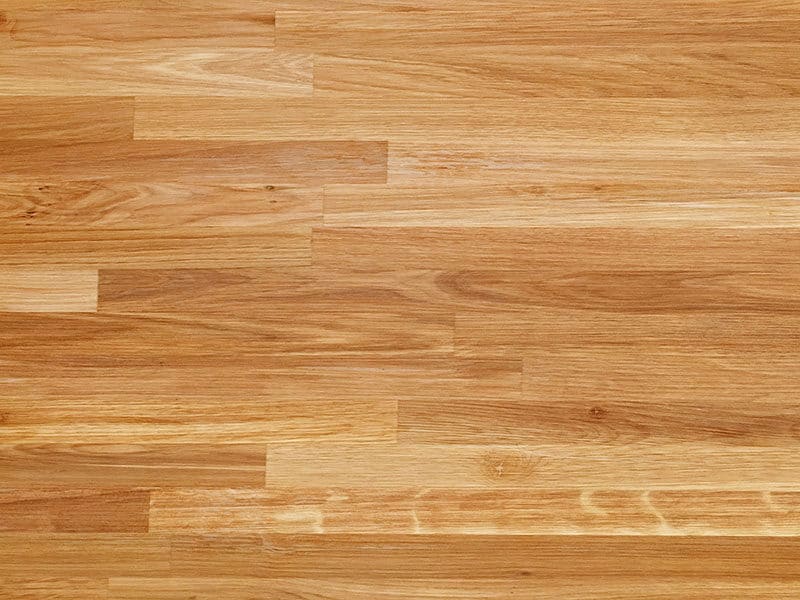 A 300-square-foot room is likely to cost between $4,800 and $4,900 when installing Herringbone. The contemporary zigzag pattern will make your home look elegant and appealing.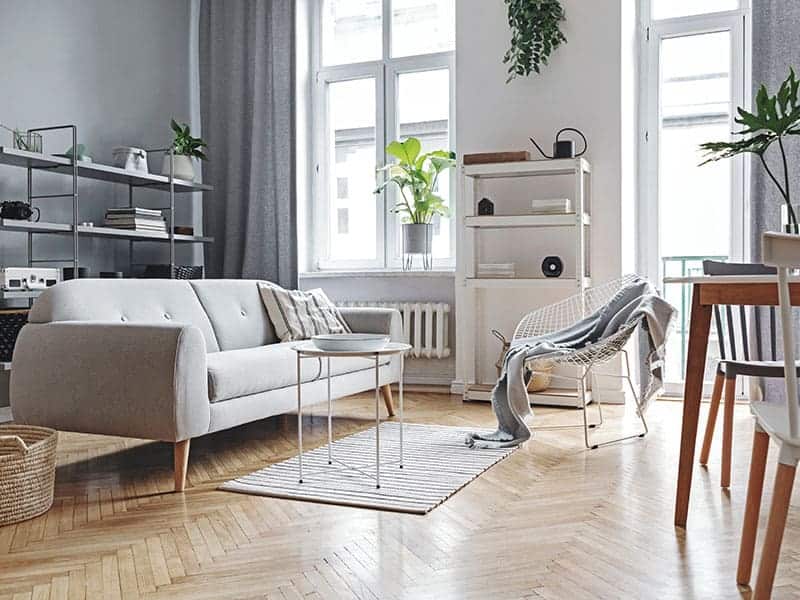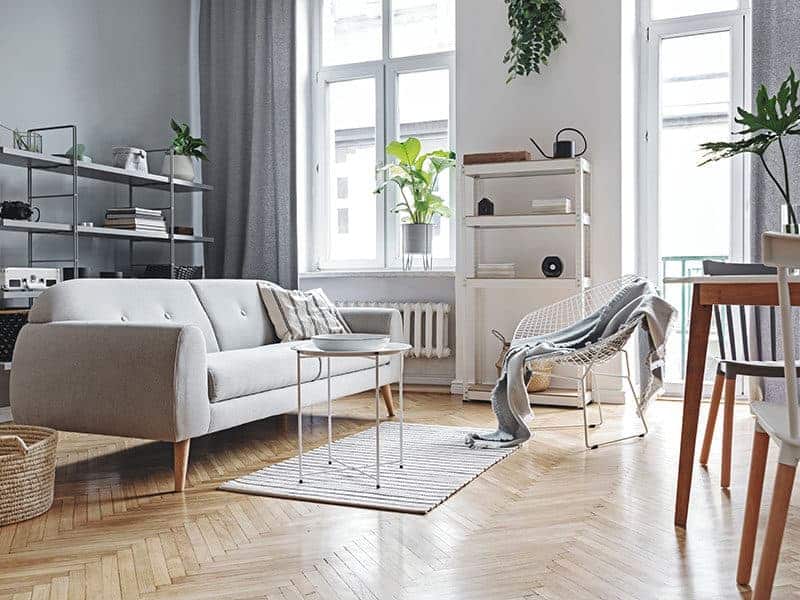 Plank wood flooring is not only the gold standard for wood installation, but it is also a style that traditionalists adore. The thickness of the wood planks is usually consistent. For those that want a more exclusive look, they can be mounted in several lengths. For a typical 300 square foot layout, you can expect to pay about $4,500.
Wood Flooring Cost by Material
| | | |
| --- | --- | --- |
| Cost | Features | Material Cost Per Square Foot |
| Low Price Range | New, fast-growing, engineered | $1.50 to $3 |
| Mid Price Range | Tougher than new-growing, luxury engineered | $3 to $6 |
| High Price Range | Thick premium, exotic woods, luxury designer brands, old-growing | $6 to $12 |
Consult your constructor to determine which form of wood flooring will be better for your house. Some types of wood floorings' material may swell or contract drastically in response to climatic changes.
Wood Flooring Installation Labor Cost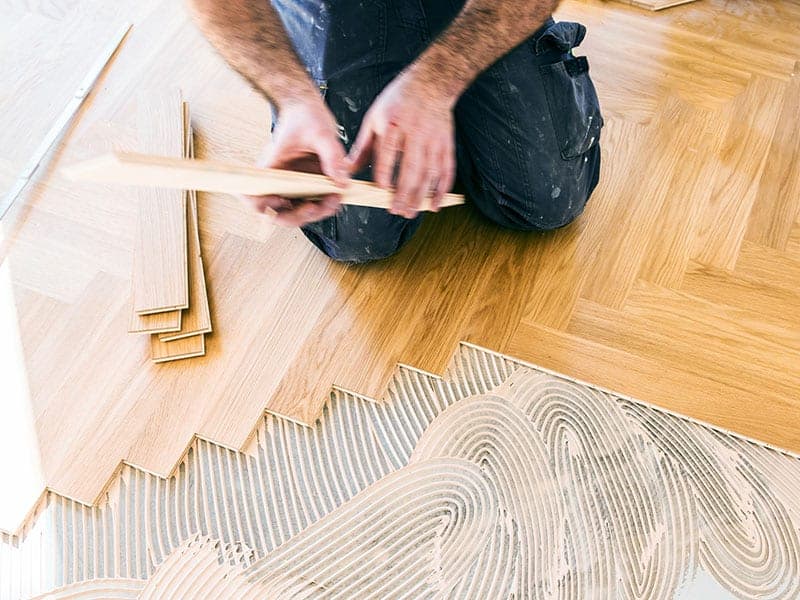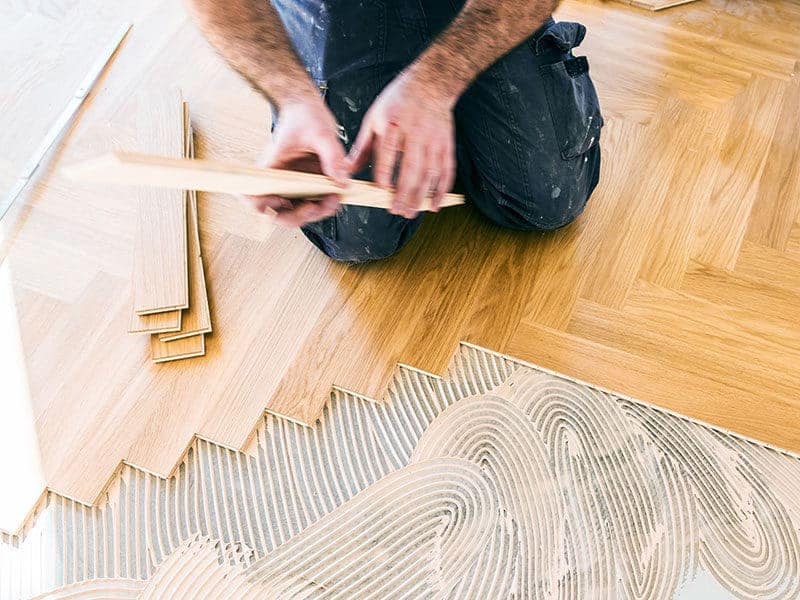 When seeking a specialist contractor to install wood flooring, the overall estimated cost varies between $3 and $9 per square foot. Usually, the labor cost appropriates half of the final cost. It is a wise idea to consult different contractors so that you can reach the best decision.
You can purchase the wood flooring yourself to better control the consistency, form, and design of your wood planks. Doing this may cost more, so allowing a specialist to carry out this task will save you money because professionals enjoy flooring discounts.
Wood Flooring Cost by Grades
There are three distinct grades of wood flooring. Let's consult the table below for more information!
| | | | | |
| --- | --- | --- | --- | --- |
| Wood Flooring Grade | Wood Species | Labor Cost Per Square Foot | Material Cost Per Square Foot | Total Cost Per Square Foot |
| Lowest Tier | Soft woods: Pine, Poplar,… | $3 – $5 | $3 – $6 | $6 – $11 |
| Middle Tier | Common options: White Oak, Red Oak, Teak, Cherry,.. | $4 – $8 | $5 – $10 | $9 – $18 |
| Highest Tier | Rare and exotic: Tigerwood, Mahogany, Brazilian Walnut,… | $4 – $8 | $8 – $15 | $12 – $23 |
Durable woods like Walnut and Oak seems to cost more, but they will last for a lifetime. When choosing the most suitable wood flooring option, you should also pay attention to the type of wood. The three main pricing classes on the table above are based on the wood's hardness and rarity, and I hope you can reach the final choice after consulting it!
Additional Cost for Wood Flooring
When installing wood flooring, there are also some extra costs that need your consideration.
Refinishing Cost (For Solid Wood Flooring)
If your current wood flooring is just slightly dirty, a thorough overhaul may not be needed. Instead, it will be best if you considered refinishing your wood flooring.
The refinishing cost is about $5 per square foot, and it is half of the cost of new wood flooring. The table below shows you the average price of refinishing wood flooring.
| | |
| --- | --- |
| Square Footage | Average Cost |
| 100 to 250 sq. ft | $600 |
| 251 to 500 sq. ft | $750 |
| 501 to 750 sq. ft | $1,600 |
| 751 to 1,000 sq. ft | $2,100 |
| 1,001 to 1,500 sq. ft | $2,350 |
| 1,501 to 2,000 sq .ft | $3,500 |
| 2,001 to 3,000 sq. ft | $5,000 |
If you have children, pets, and a lot of leaves, there will be some problems like scratches or cuts. The refinishing process will eliminate them to provide you with a clean, gleaming surface.
Refinishing the wood flooring is also less costly; you can pay a little more if you want to paint your current floors. Another notable point is that, depending on the thickness and consistency, solid wood flooring will last anywhere from 20 to 160 years without the need for refinishing.
Trim & Molding Cost
Trim and molding are decorative woodwork components that adorn the floors, walls, and ceilings of a home. The total trim installing cost is $1,246, with average costs ranging from $605 to $1,949. The low-end price is $200, while the high-end price is $5,200.
Wood Flooring Removal Cost
In case you want to replace the old floors with new, modern wood flooring, you should expect to pay about $400 to $550. About removing existing carpet, it may cost about $1 to $2 per square yard.
How to Calculate Wood Flooring Cost?
Knowing how to measure the total cost will be of great help when you want to upgrade your house with alluring wood flooring. Here is the formulation that you can refer to calculate how much does it cost to install wood flooring:
COST = (Square Footage + 5 to 10% of Square Footage) x Price/ sq.ft
It is not kinds of difficult to find out how much wood flooring costs. You just need to measure the room's square footage, then add 5-10% for waste and cuts. Multiply that figure by the flooring's square foot price to reach the answer. Remember to add the cost of extras, including moldings, nails, and thresholds.
Compare Wood Flooring to Other Flooring Types
It is ideal for comparing the cost of wood flooring to other flooring types to see why wood flooring is the go-to option for your home.
Comparison Table of Flooring Cost
| | |
| --- | --- |
| Flooring Type | Average Cost Per Square Foot |
| Wood Flooring | $6 – $12 |
| Laminate Flooring | $3 – $8 |
| Vinyl, Laminate Flooring | $2 – $7 |
| Porcelain, Ceramic Flooring | $5 – $10 |
| Carpet | $2 – $4 |
Why Should You Invest in Wood Flooring?
Here are some main benefits of wood flooring over other flooring types. Let's scan a quick look right now!
Maintaining the wood flooring takes less time and effort. You can use the vacuum specialized for wood flooring to remove dirt and dust on a regular basis. Mopping the wood flooring is also effortless since there are many excellent mops for hardwood floors available.
With the proper finish, wood flooring is a better choice compared to carpets in terms of stain and odor-resistant ability.
Thanks to the wood flooring's exceptional color and grain pattern, it creates a naturally gorgeous look. Moreover, installing wood flooring helps increase your home value and upgrade your home decor to the next level.
There are several wood flooring choices available that can bring your artistic vision to life while still perfectly matching your own color scheme and decor projects.
As you know, the majority of wood flooring is made of wood from a sustainable source. This is especially true for some bamboo-based options since bamboo grows extremely quickly.
Wood flooring is not an eco-friendly option, but it is also friendly for those who suffer from allergies.
Wood flooring is such a great option for high-traffic areas since it comes with unsurpassed durability and toughness. That's why wood flooring is a common option for the kitchen, dining room, and hallway. With high-quality material and professional design, wood flooring can last for ages.
How to Reduce Wood Flooring Cost?
Although the cost of wood flooring installation may appear shocking, here are some tips you can follow so that you can both save money and achieve the perfect final results.
Shop Around for More Options
One of the best ways to save money is to shop around and compare different designs and wood flooring types. Moreover, you can also consult your contractor for an implementation estimate to make sure you stay within your budget.
Some stunning wood species like Teak or Mahogany come with a high price that may not fit your wallet if you are short of money. In this case, the best choice can be some mid-range wood flooring such as Oak or Maple.
Prepare the Surface Before Installing
It is recommended that you move the furniture yourself before installing wood flooring because the cost of removing furniture from a room will range between $75 and $125. By doing this, you can save money and take care of the furniture.
Apart from removing the furniture, you should also remove the carpet to ensure the surface is ready before the contractor comes. Moreover,  there may be the presence of asbestos under the carpeting of older homes.
Consider Mixing Wood Flooring Alternative
If your budget is tight, you should only install wood flooring in some high-traffic areas. In other areas of the house, you can consider some wood flooring alternative that is less expensive such as tile, or vinyl flooring.
Choose Simple Layout
if you're working with a limited budget, why don't you think about the simple wood flooring patterns? Gorgeous patterns will cost more so that you should keep it simple!
Do It on Your Own
Although it is not very difficult to install wood flooring, it may be pretty tricky for DIYers. You have to ensure that the wood flooring is perfectly installed, and do not hesitate to seek professional help in case you have some troubles.
Where Should You Purchase Wood Flooring?
If you do not know where to buy wood flooring at a great price, I think some information below can help.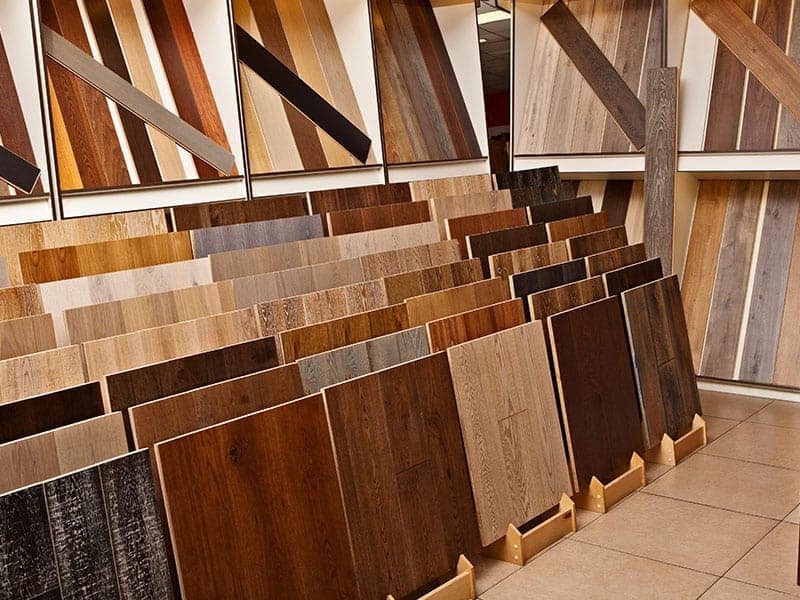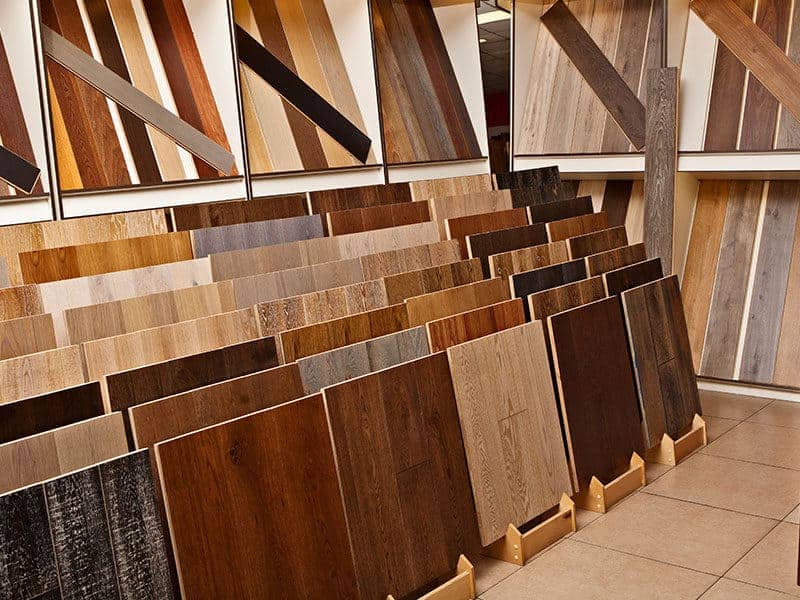 Local Retailers
There are diverse selections at different price ranges at the local home improvement stores. You should ask for samples and bring them home to see if the style matches your home decor. Moreover, you can consult the buyer for more ideas.
Shopping Online
When shopping online for wood flooring, you can find thousands of options at an affordable price. Moreover, you can also track down some online vendors that have free delivery or local pick-up.
Look for Discounts
Lumber liquidators offer a wide range of products at a discounted price. This is a fantastic choice if you need different types of wood flooring and various designs.
FAQs
If you find it challenging to find the proper wood flooring for your budget, you can refer to some frequently asked questions below for more ideas.
Do It Yourself or Hire Professional Contractor
You'd better decide what kind of wood flooring suits your requirements. The price of wood flooring installation may be affected by wood species, floor grade, and patterns. Both solid and engineered wood flooring comes at a reasonable price, but solid wood flooring requires more labor cost.
DIY will help reduce the cost if you are sure that you can handle the task yourself. In case you need professional help, preparing the surface yourself is an excellent tip for lower the wood flooring cost like I mentioned above.
The classic and stunning look of wood flooring makes it the perfect choice for home decoration. Moreover, wood flooring features exceptional durability so that it brings great value to your home.
Do you have any questions? Do you know any tips to lower the cost of wood flooring? Feel free to share your thoughts with me via the comment, and I will try to reply as soon as possible! Good luck and have a nice day!