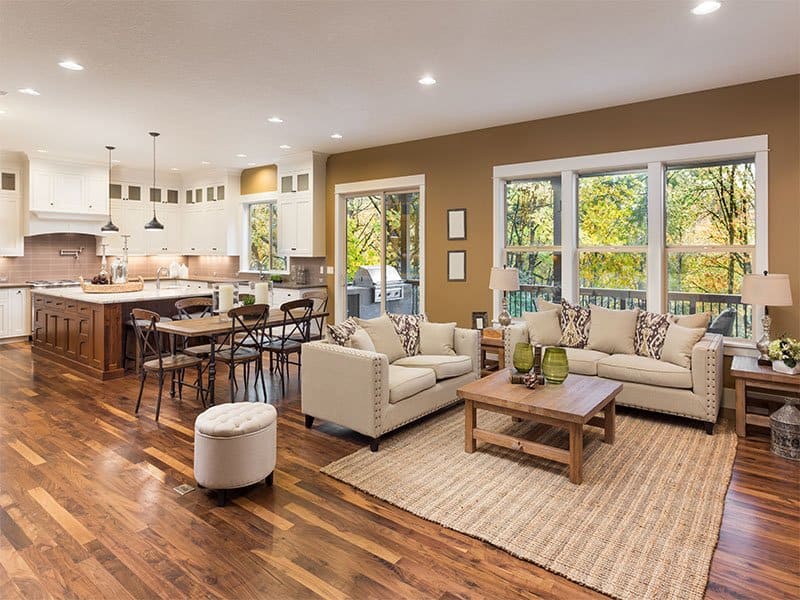 You want to upgrade your house's flooring, but you don't know which type of wood flooring to choose, right? Stop concerning yourself since you have come to the right place!
Wood flooring comes in a variety of sizes and designs to suit your expenditure and different using purposes. This article will lead to an all-inclusive guide of wood flooring types, and you can quickly know which one is right for your home decoration.
What Is Wood Flooring?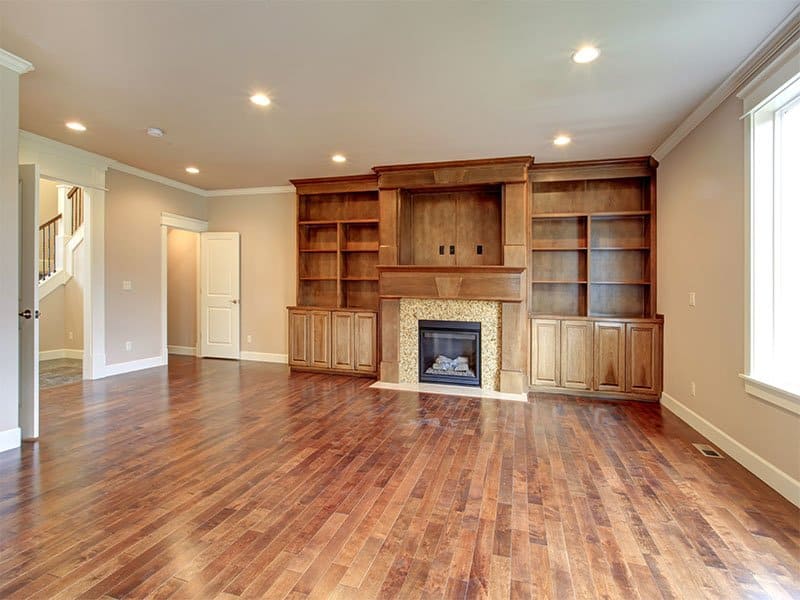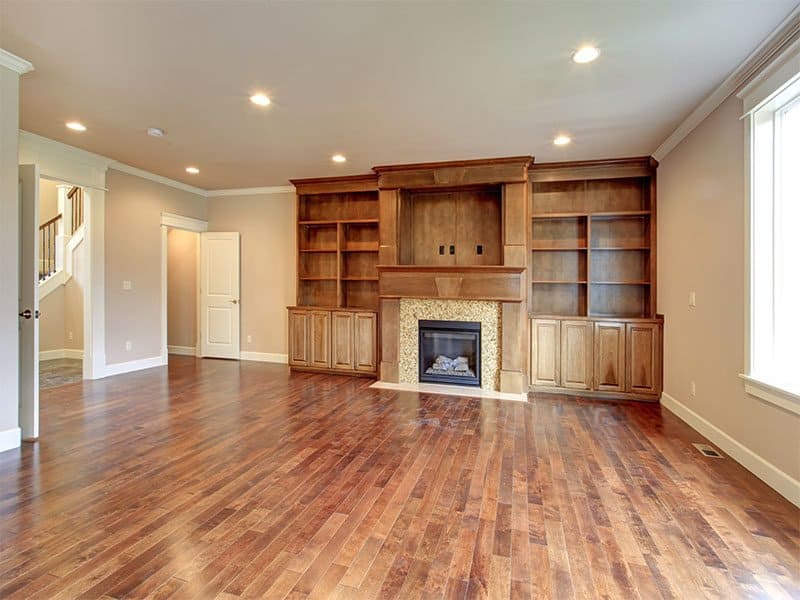 Wood flooring refers to just about any product made of timber/ lumber that is intended to be used as flooring, whether structurally or aesthetically. Since wood is a common flooring option, there are various types, colors, species, and patterns.
Who doesn't love wood flooring? It is durable, attractive, and cost-effective. That's why it becomes a popular choice for most homeowners.
Types Of Wood Flooring
If you rush out to buy wood flooring, you need to know how many types of wood flooring out there. You should also bear in mind that not all wood flooring types are created equal.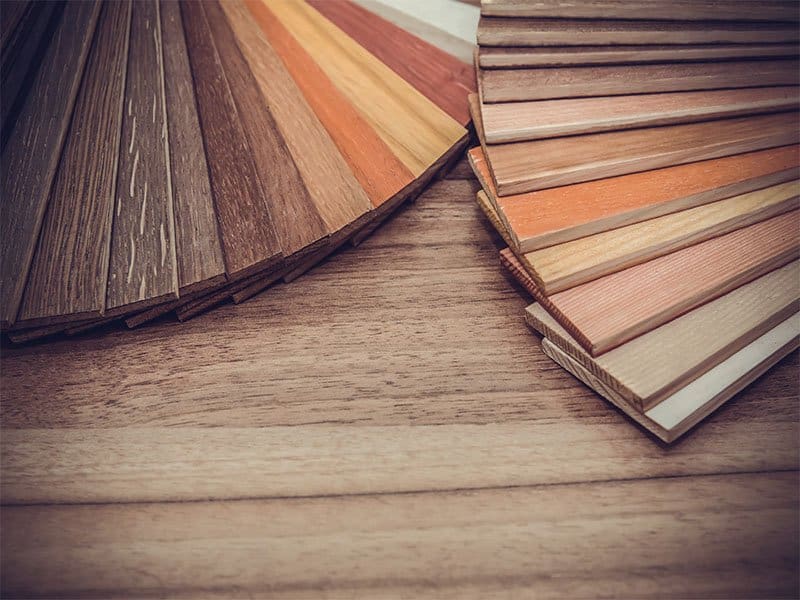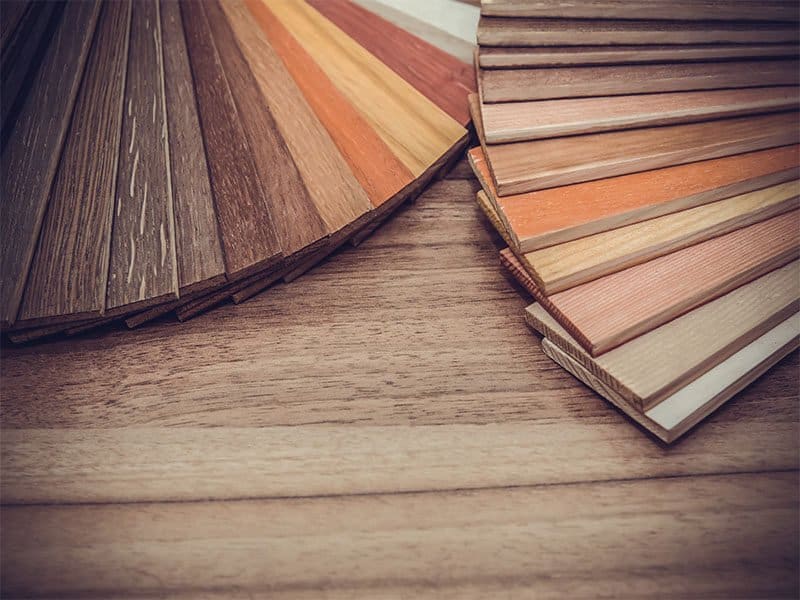 Solid Wood Flooring – Best For Durability and Maintenance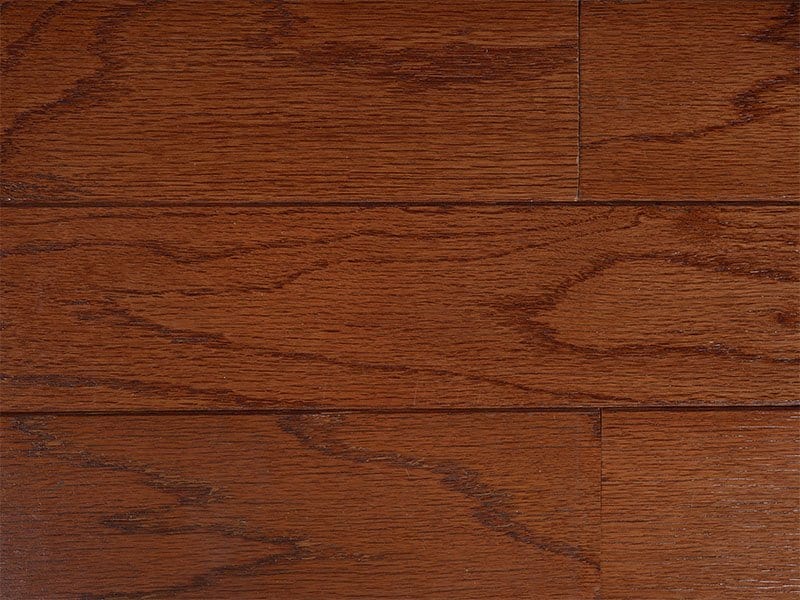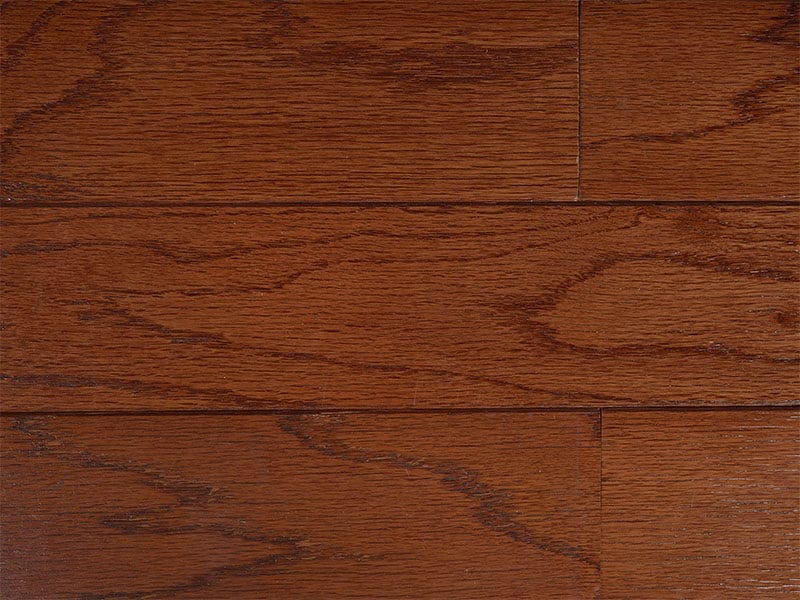 Solid wood flooring is constructed from a single piece of wood and is available in thicknesses ranging from 18 to 20 mm. It's typically made out of a hardwood species like oak, maple, or walnut.
The hardness of the wood flooring is up to the wood's species. Harder solid wood flooring means that it will be less prone to punctures and scratches. Choosing solid wood flooring is a great way to enhance the look of a home or company and increase your home's value in the real estate market.
Solid wood flooring can be refinished and sanded several times, and it can stand the test of time under proper care. Nothing can beat the "real" feeling that solid wood flooring provides, and that's why many prefer solid wood flooring to other types.
When choosing solid wood flooring, there are plenty of choices with different species and patterns. Solid wood flooring can be nailed down to the subfloor or milled with tongues and grooves on opposite edges.
Pros:
Made from one solid piece of 100% hardwood
Well-known for timeless beauty and long-lasting lifespan
Can be sanded and refinished many times
Come in both pre-finished and unfinished form
Classic feel and look
If you plan to sell or rent your house, you can make it attractive to buyers and tenants.
Various options to choose from
Cons:
Installation is a time-consuming procedure that requires meticulous attention to detail in order to achieve the best results
In wet conditions, solid wood floors will swell, and they may contract when the area becomes dry. Such change in shape can alter the structure of the floor and may cause problems
Not an economical option
Recommended Surfaces:
You can lay solid wood flooring anywhere with a relatively constant humidity level, such as hallways and living rooms.
3 Main Types Of Solid Wood Flooring
There are three major styles of solid wood flooring: strip, plank, and parquet flooring. Each type comes with both pre-finished and unfinished versions.
The main difference between strip flooring to other flooring types is based on its width and thickness. The width of strip flooring is unchanged, but its thickness varies. Strip flooring's thickness ranges from 5/16 inch to 3/4 inch. It comes in just three widths: 1.5 inches, 2 inches, and 2.25 inches.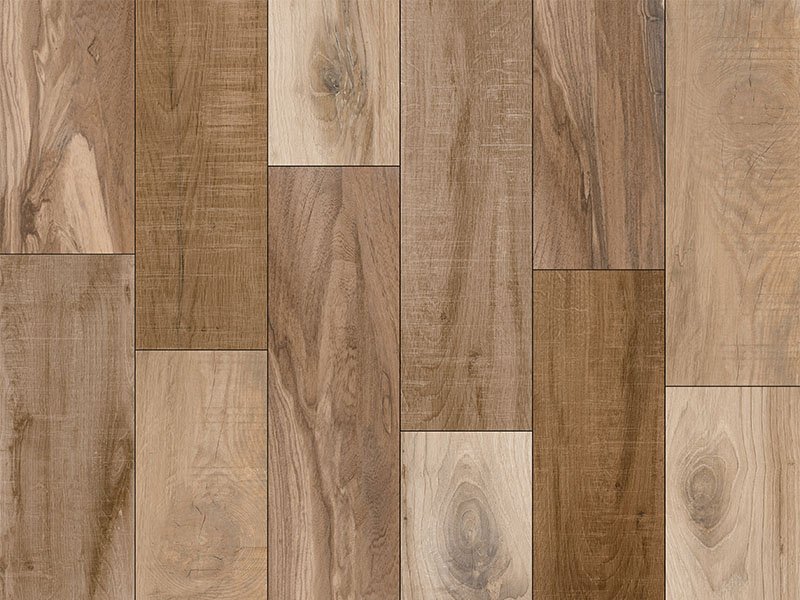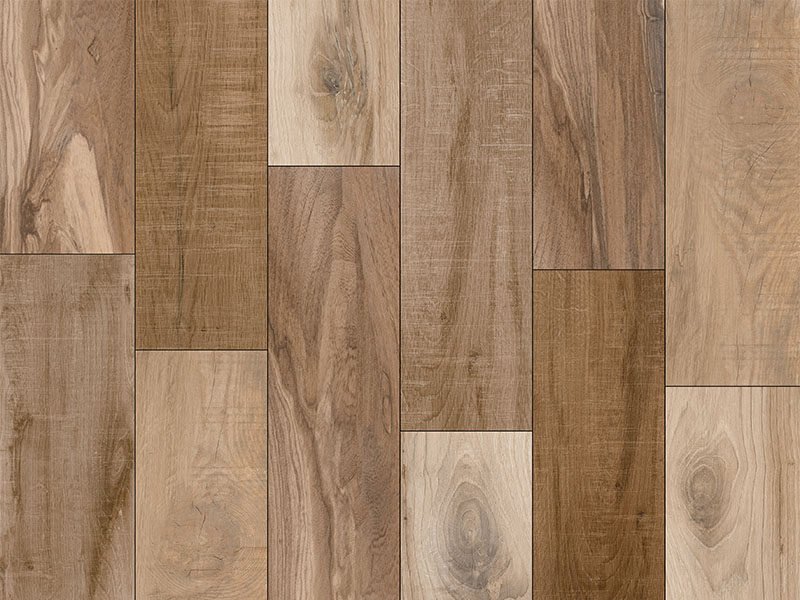 Unlike strip flooring, plank flooring features unchanged thickness, and its width varies. This type of solid wood flooring has widths ranging from 3 to 8 inches and two thicknesses available (1/2 inch or 3/4 inch).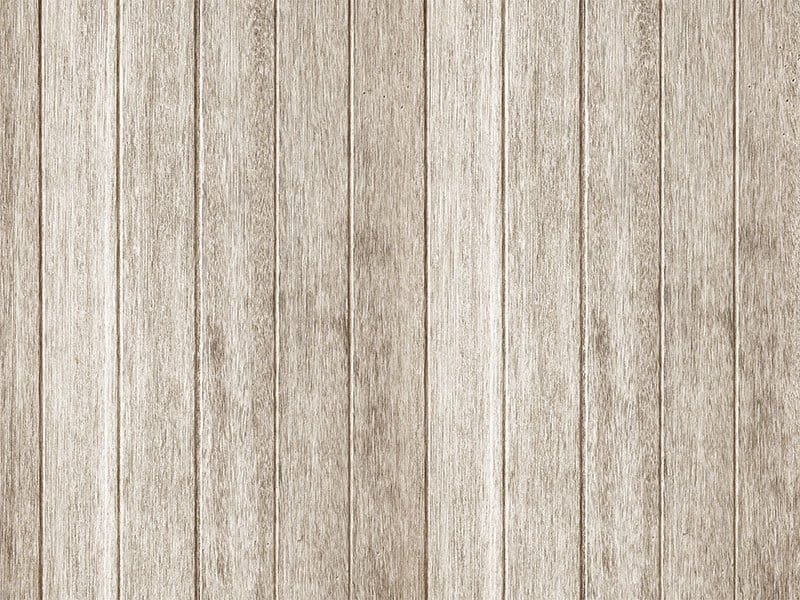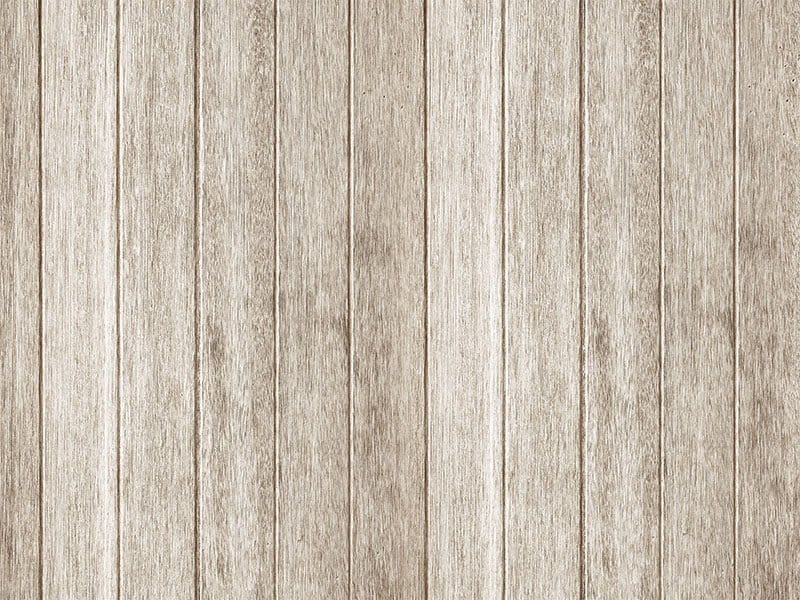 Parquet flooring, which is constructed of various small pieces of hardwood placed together in geometric patterns, gives a glamorous design feature to any space. The appearance of parquet floors differs significantly from that of traditional hardwoods.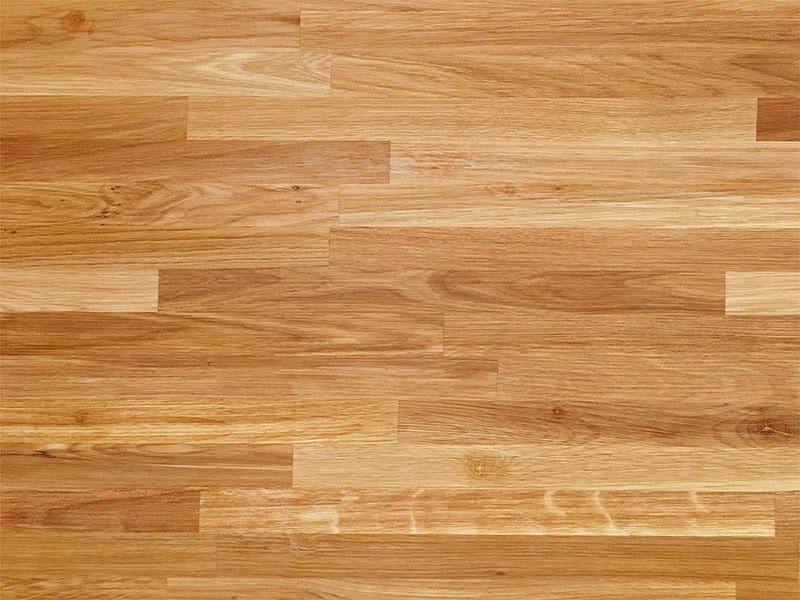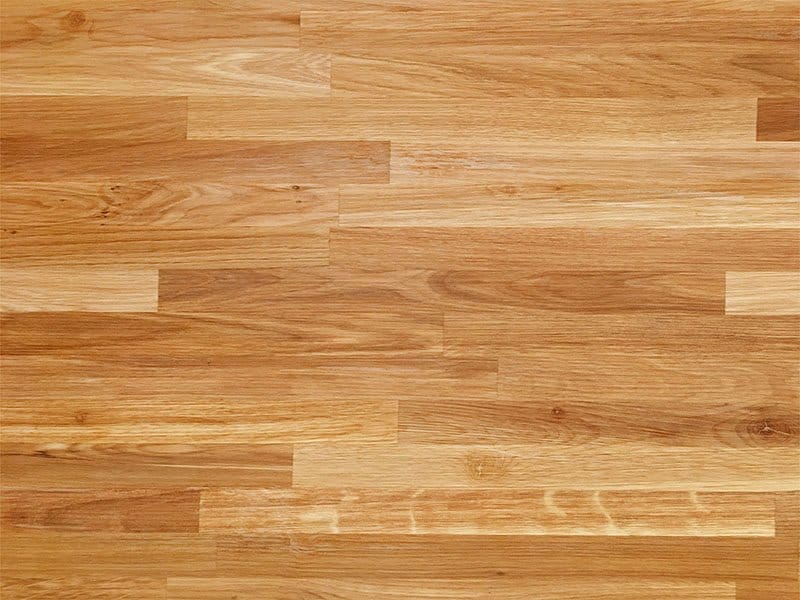 Engineered Wood Flooring – Best For Easy Installation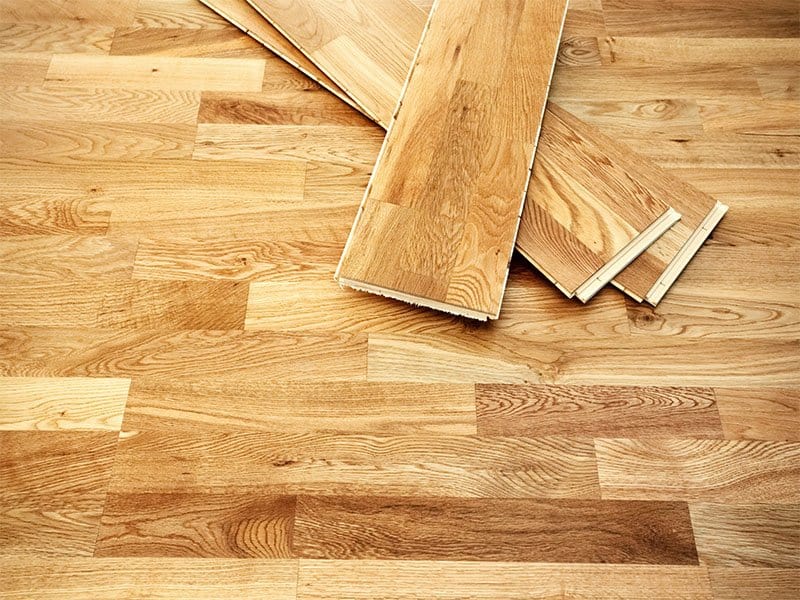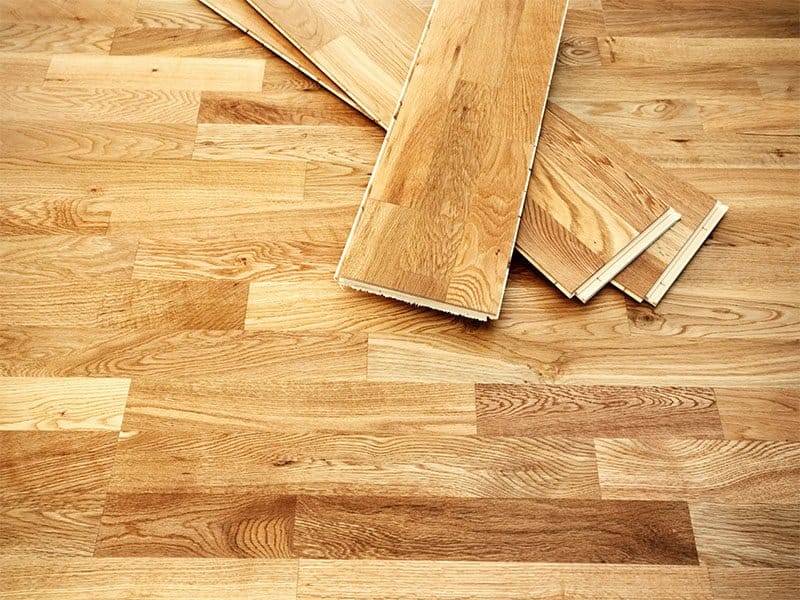 Engineered wood flooring resembles solid hardwood in appearance, but it is constructed with a thin layer of hardwood bonded to a high-quality plywood layer that provides excellent stability.
Thanks to the plywood base, engineered wood flooring is less prone to moisture-induced warping.
Since this type contains thin layers, it is unlikely to be refinished. Therefore, engineered wood flooring is not an ideal option if you want to change the color of your floors in the next few years.
It's possible to install engineered wood flooring over a variety of different types of flooring. Unlike solid wood flooring, engineered wood flooring is fitted and snapped together through grooves on the plank sides rather than being nailed to the subfloor.
That's why it is also called a "floating floor" because it's not actually connected to the floor under it. Engineered wood flooring can be installed over wood, tile, linoleum, and even concrete.
Using engineered wood flooring means that there will be no gap between seams. When engineered wood flooring is installed, an expansion space is built around the perimeter to prevent the wood flooring from swelling or contracting.
You can feel assured that the floor will stay flat since the expansion space can withstand the movement. The main reason why many people fall in love with engineered wood flooring is that it comes pre-finished to reduce the stress of installing.
Pros:
Less susceptible to temperature and humidity changes than solid wood flooring
Can be installed on many surfaces (where solid wood flooring can't)
An excellent option for those who need to consider their budget
More appealing than laminate flooring
A great alternative for solid wood flooring
Cons:
Can be sanded and refinished, but just sometimes
Not the most affordable option, it costs more than laminate
Installing tongue-and-groove planks is more difficult than installing click-lock planks
Recommended Surfaces:
Living quarters, dining rooms, bedrooms, and kitchens are some examples. Although it is less prone to warping, it should not be installed in areas where there will be plenty of moisture, such as a bathroom.
It's not ideal for installing on stairs, as it's time-consuming and laborious. It's also tricky to get a decent finish around corners (like around sink pedestals).
Which Is Better: Solid Vs. Engineered Wood Flooring?
Although both solid and engineered wood flooring has significant beauty and specific use, as I mentioned above, it is quite a challenge for you to analyze whether solid or engineered wood flooring is right for your needs. Let's refer to the comparison table below to make it clear!
Feature
Solid Wood Flooring
Engineered Wood Flooring
Construction
A single piece of wood
Multiple layers
Thickness
¾ inch
Vary from 5/16 inch to ¾ inch, but usually ⅜ inch or ½ inch
Width
2.25 inches to 4 inches
2.25 inches to 7 inches
Length
12 – 84 inches
12 – 60 inches
Lifetime
30-100+ years
15-35 years
Form available
Pre-finished and unfinished
Almost sold pre-finished
Can be sanded, refinished
Many times
Some can be sanded 1-2 times
Water-resistant ability
Tend to swell and contract under humid conditions
Excellent warp resistance
Installation
Nail down, tongue-and-groove
– Easier to install: nail down, staple, float, glue-down

– Can be installed over concrete or tile

Care and Cleaning
Easy
Easy
Appearance
A great range of colors and species
Fewer color options than solid wood flooring
Cost
About $4 to $12 per square foot
Most types range from $4 to $7 per square foot
Best For
Lifespan, durability, maintenance, resale value
Installation, cost, eco-friendly
Solid wood flooring is best for durability and resale value, while engineered wood flooring makes the installing tasks easier for DIYers. Since engineered wood flooring is constructed using less hardwood, it attracts consumers who are conscious about the environment.
However, I think that the perfect match depends on your needs. You should consider the pros and cons of the two types and compare them together to make the best choice.
Cork Flooring – Best For Bedrooms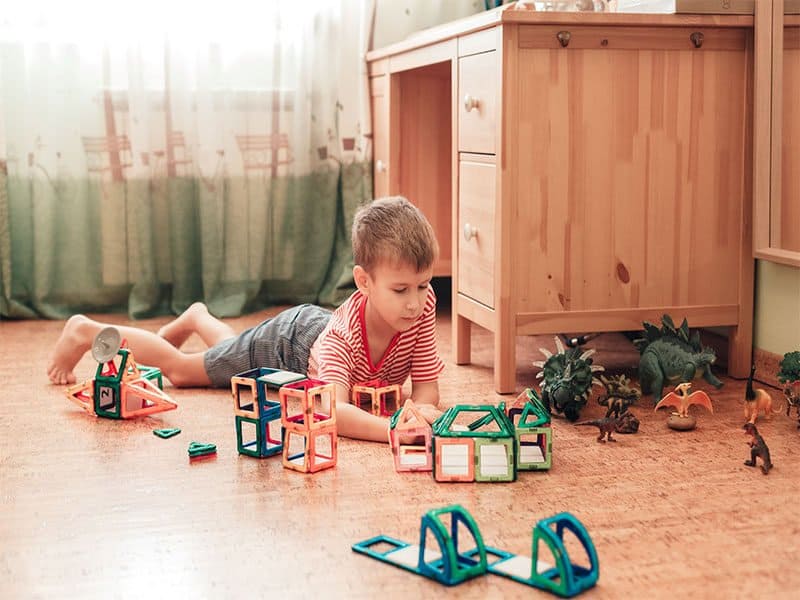 Are you fed up with the noise that laminate or hardwood floors usually make? If Yes, I think cork flooring is the perfect option for you. Cork is crafted from the bark of the cork oak tree – Quercus suber, which is both environmentally friendly and long-lasting.
Bark splits naturally every 9-15 years and can be harvested safely without causing harm to the trees. Then the bark regenerates, and this cycle repeats itself for ages.
Cork is an entirely natural, regenerative, easily renewable material that can be ground, shaped, and molded into sheets bonded with resins to make flooring items. Since cork flooring provides inherent warmth and softness for shock absorption, it is perfect for installing in bedrooms.
Pros:
Absorbing sound and keeping the warmth throughout the year
Ideal for allergies suffers since it does not absorb dust mites, pollen, …
Long-lasting and shock-absorbent
Can handle heavy foot traffic
Environmental-friendly option
Cork comes from a sustainable resource
Reduce the amount of noise produced by traffic or dropped objects
Cons:
Not as durable as solid wood flooring
You have to prepare the subfloor carefully before installing. You have to make sure that it is clean, dry, and flat
Cork flooring may be prone to cracks vulnerable to furniture damage due to its softness.
Recommended Surfaces:
Since cork flooring is soft and can hold heat to give a warm feeling under your feet, it is an excellent choice for children's bedrooms and playrooms. Cork flooring usually has an invisible varnish to protect it from water stains.
The cork would most likely warp and discolor if the seal is not kind of high quality or the room floods. Therefore, you should not use cork flooring in bathrooms because it can be damaged under humidity.
Bamboo Flooring – Best With Modern Look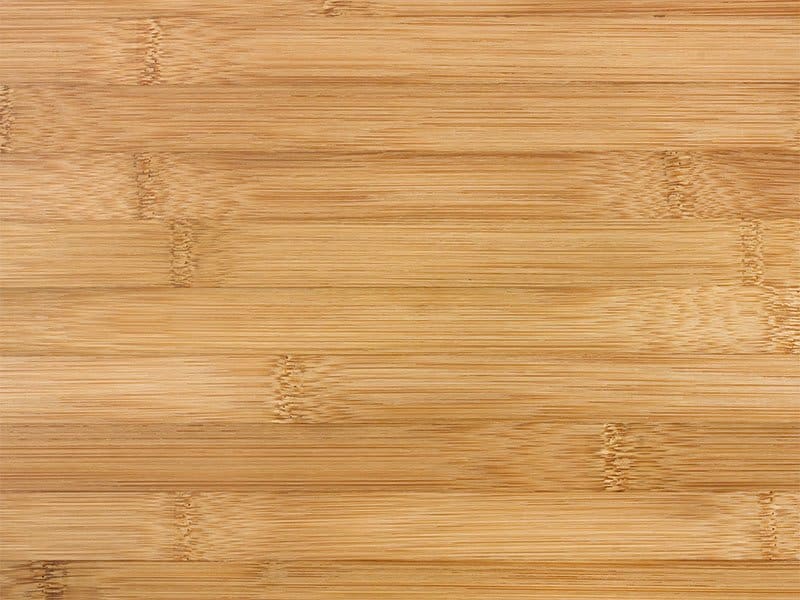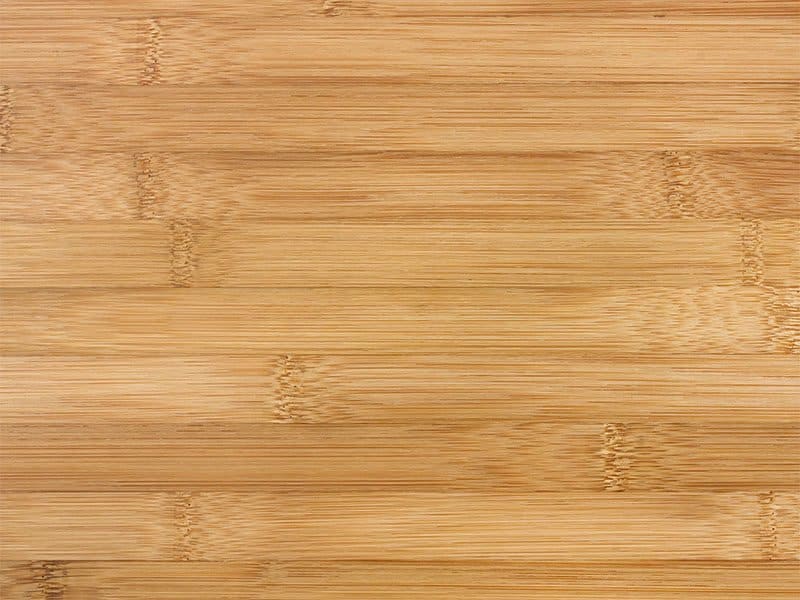 Bamboo flooring is made from the stalks of bamboo grass, which are common in Asia. It comes with a wide range of designs and finishes to suit any home decor. Since bamboo actually grass rather than wood, bamboo flooring features its own distinct grain pattern.
Bamboo flooring can be crafted into hard-wearing floorboards that resemble natural hardwood in appearance and feel. It is moisture-resistant and environmentally friendly to suit the green building trends.
Environment-conscious people can consider bamboo flooring since bamboo can grow faster and recover faster than hardwood trees. Moreover, bamboo flooring has a softer structure than solid hardwood flooring so that you will not feel any discomfort when standing on it for a long time.
Pros:
Eco-friendly option
Durable construction
Reduce noise
Water-resistant, prevent mold and mildew
Ideal for allergies sufferers
Easier to clean and maintain
Cons:
Although bamboo flooring is resistant to water, it is not completely water-proof, so that excess water will cause stains and cause warping
Formaldehyde, a harmful substance that can emit small quantities of volatile organic chemicals (VOCs) as time flies, is present in the bamboo manufacturing process
With darker bamboo, the carbonization process reduces the strength of the surface so that it may become softer and more susceptible to scratching or damages
Recommended Surfaces
Bamboo is a versatile material that can be used in a variety of settings. As I said, you should not install bamboo flooring in bathrooms since it is not water-proof.
Reclaimed Wood Flooring – Best Environmental-Friendly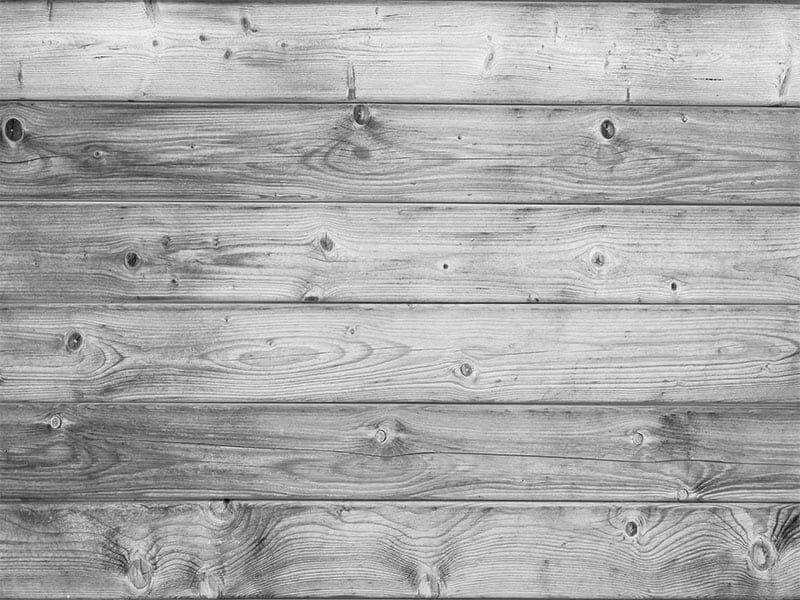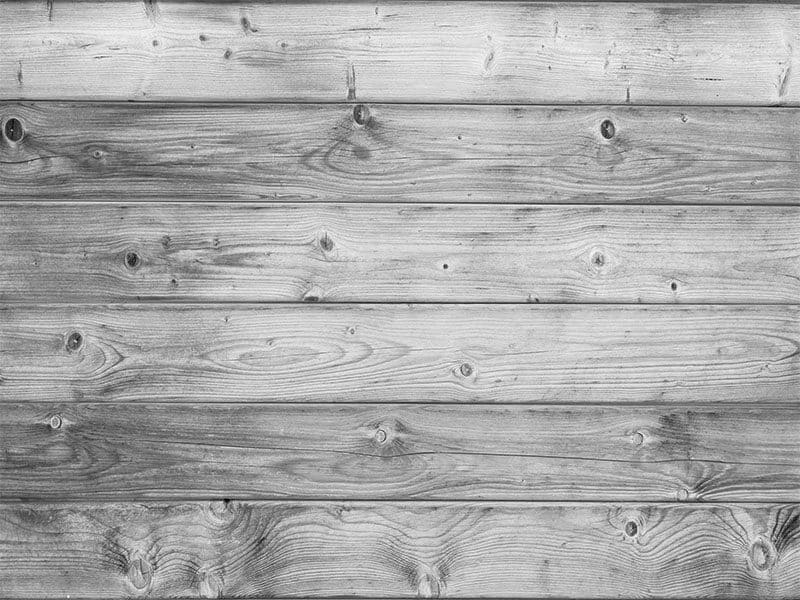 Reclaimed wood isn't a new idea, but it is becoming increasingly common, thanks to the green building trend. This type of wood flooring is essentially wood that has served previous functions and is now being used with a new role.
Reclaimed wood flooring is not only ideal for environment-conscious individuals, but it is also a cost-effective option. Reclaimed wood flooring comes with popular species like oak that cost up to 50% less than brand-new hardwood flooring.
By using reclaimed wood, you reduce the need for new wood, which helps to reduce deforestation. Reclaimed wood, when processed responsibly, is a sustainable resource that eliminates landfill waste and the usage of hazardous materials in the production of new items.
Reclaimed wood flooring is constructed from old-growth trees rather than first-generation ones so that it is 40 points tougher on the Janka hardness scale compared to the virgin wood. Moreover, reclaimed wood has a desirable, distinctive look that is harder to identify in new materials due to its age and weathering.
Pros:
Environmental-friendly flooring option
Classic, vintage wood adds appealing looks and will increase the value of your home
Highly durable in general
Exceptionally antique look
A wide range of styles
Can be painted, white-washed or stained
Cons:
Some species may cost more
There may be woodworm
Sometimes, it may contain potential dangers such as jutting nails
Consider applying rugs if you have solid wood floorboards upstairs because they can intensify sounds
Recommended Surfaces:
You can install reclaimed wood flooring anywhere. However, please avoid installing in bathrooms because humidity can make the wood swell and crack. In case you want to install reclaimed wood flooring in bathrooms, make sure to clean up spills immediately and give the space good ventilation.
Distressed Wood Flooring – Best With Vintage Look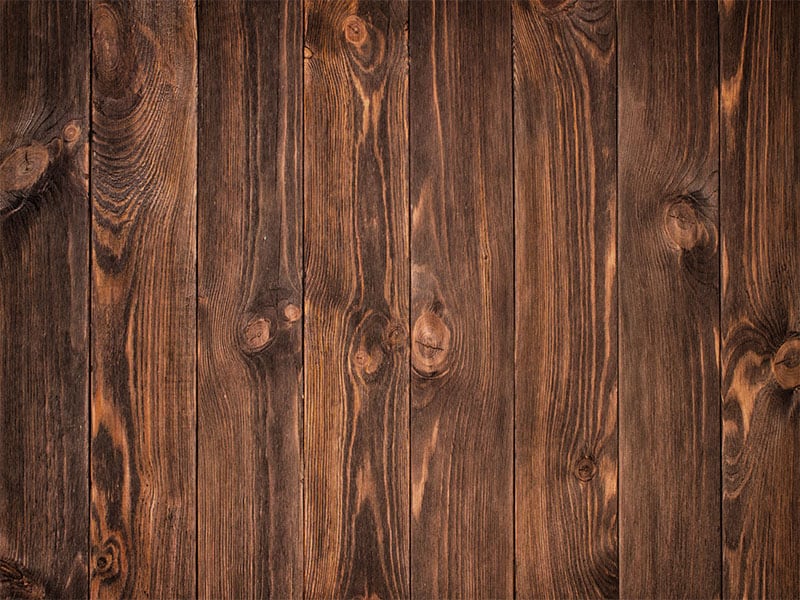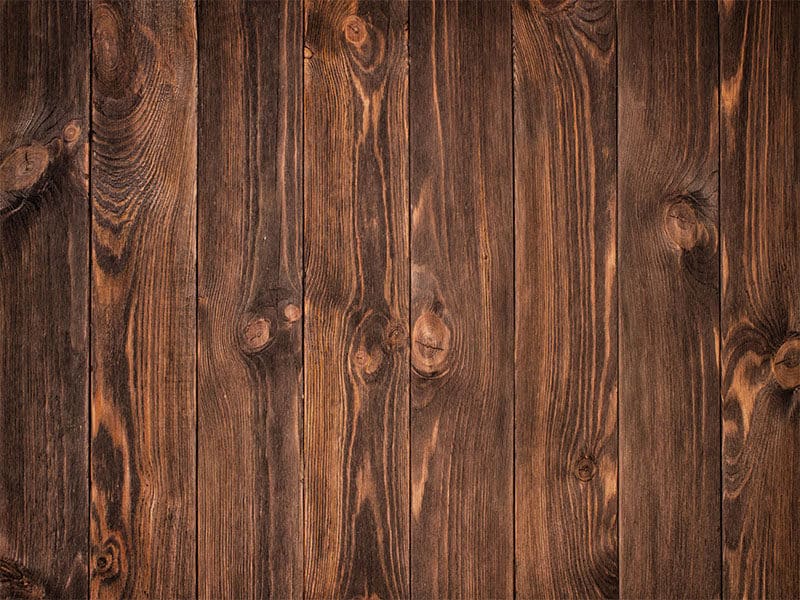 Distressed wood flooring is quite similar to hand-scraped or reclaimed wood flooring. The floor provides a distinct character and woodsy appeal since it emphasizes texture, color, and grain variations.
The distressed look can be achieved with both solid wood flooring and engineered wood flooring. The modern decoration trend nowadays is welcoming the rustic appeals of irregular colors and grains. Therefore, many people choose this type of wood flooring.
Distressed wood flooring allows you to hide scratches and stains. The wood's sporadic imperfections give it the unique charm that you can hardly find in other types.
Pros:
Go with a variety of colors and designs
Come in plenty of plank sizes, and widths
Ideal for home with kids and pets
New scuffs or scratches won't be an issue
Intended to last for years
Perfectly imperfect with timeless design
Cons:
More expensive than solid wood flooring due to the manufacturing process
Higher carbon footprint than other wood flooring types, not an eco-friendly option
Not bring good resale value
Recommended Surfaces:
It is a perfect option for traditional homes with a farmhouse feel. Distressed floors are starting to pop up in more diverse, trendy rooms, where the rough wood blends nicely with smooth, sleek lines.
Acrylic-Impregnated Wood Flooring – Best For Commercial Buildings
Acrylic-impregnated wood flooring is made with paint and sealant infused in the wood. Therefore, it features consistent colors and finishes. There is a wide range of colors to choose from. Moreover, the color is infused into the wood to prevent it from fading from sunlight and other environmental factors.
Acrylic-impregnated wood flooring is usually tougher than many other forms of flooring due to the acrylic resin. Therefore, it is very long-lasting and commonly used in high-traffic commercial buildings such as bars, restaurants, shopping malls, etc.
Pros:
Various color options
Come in a vast array of wood species
Harder construction than most flooring types
Ideal for heavy-traffic areas
Easy to maintain
Highly scratch and moisture-resistant
Cons:
Come at a high price
Acrylic-impregnated wood flooring cannot be refinished
Water that lies on the surface will cause stains
Recommended Surfaces:
Acrylic-impregnated wood flooring is generally used in commercial projects rather than residential ones.
The Janka Scale
The Janka scale's purpose is to evaluate the overall toughness of domestic and exotic wood types. It is, in essence, a standard guide to the resistance of a wood floor type to wear and denting.
Janka scale, in technical terms, calculates the amount of force required to drive a steel ball midway across a plank of wood. Harder woods will have a higher Janka rating and require more pounds of force.
Wood Species
Below is the list of some best species for wood flooring. Let's take a look!
Oak – The Most Common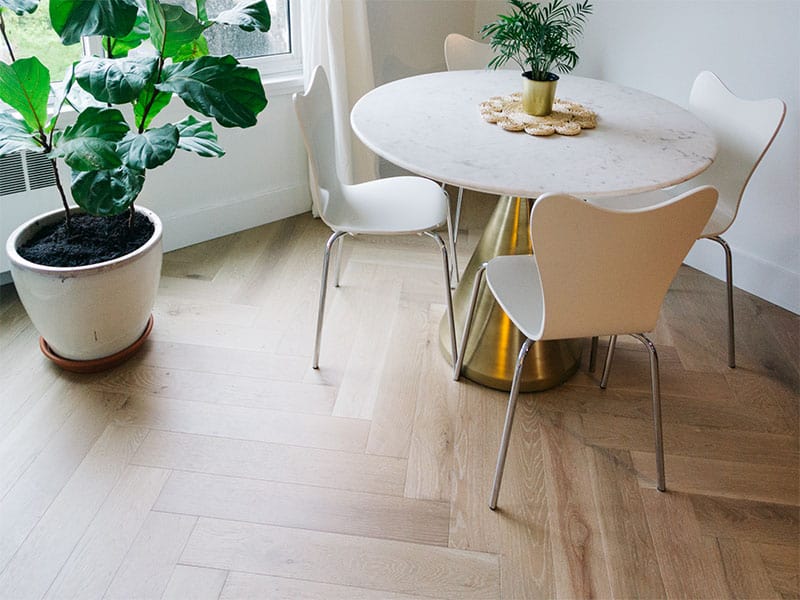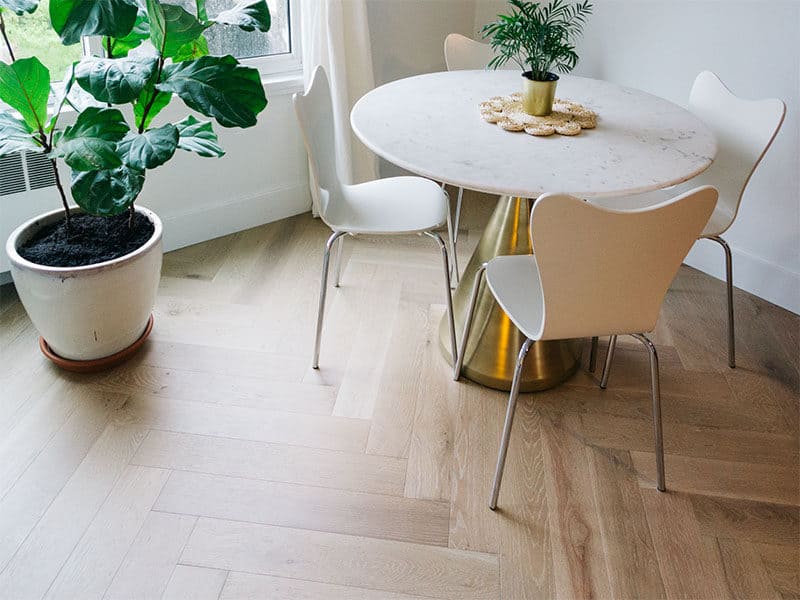 Janka Rating:
Red Oak: 1290
White Oak: 1360
With appealing and natural colors, oak is by far the most common wood flooring choice in the US. Oak is relatively water-resistant with sturdy construction. There are two types:
Red Oak: has a similar grain pattern to white oak, but it is not as stain-resistant as white oak. Red oak flooring features warmer tones.
White Oak: The gray tones of white oak are calm and even.
Ash – Fashionable and Trendy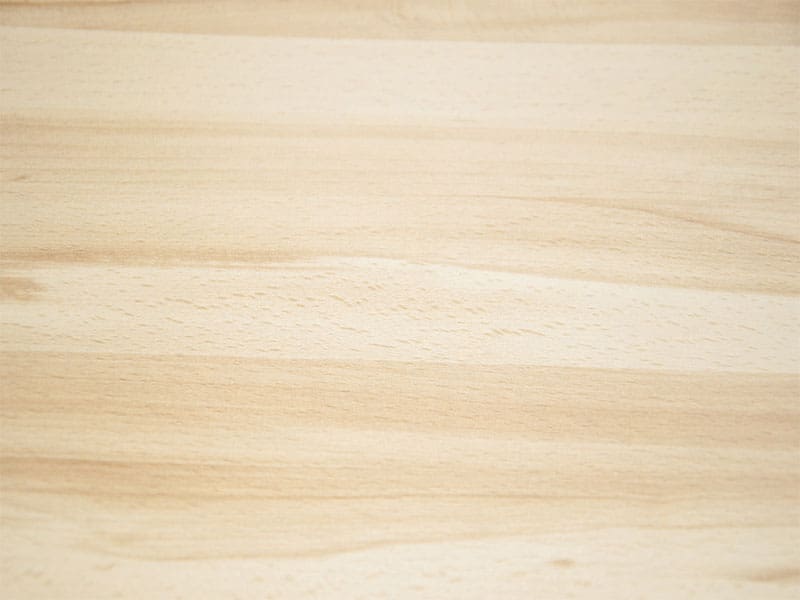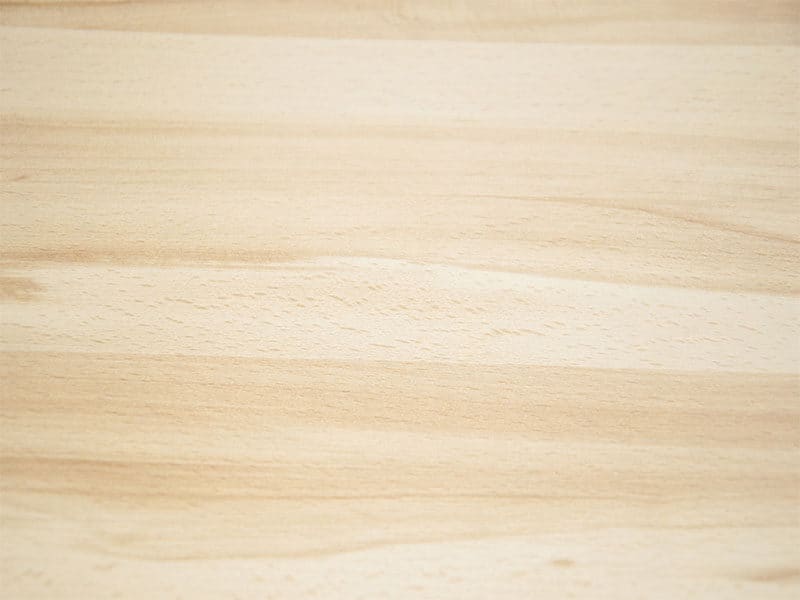 Janka Rating: 1320
You can't go wrong with ash flooring if you're looking for a modern wood flooring option. The light grain complements classic designs brilliantly. Ash flooring is also noted for its stain resistance, and you can personalize it to your liking.
Teak – Naturally Water-Resistant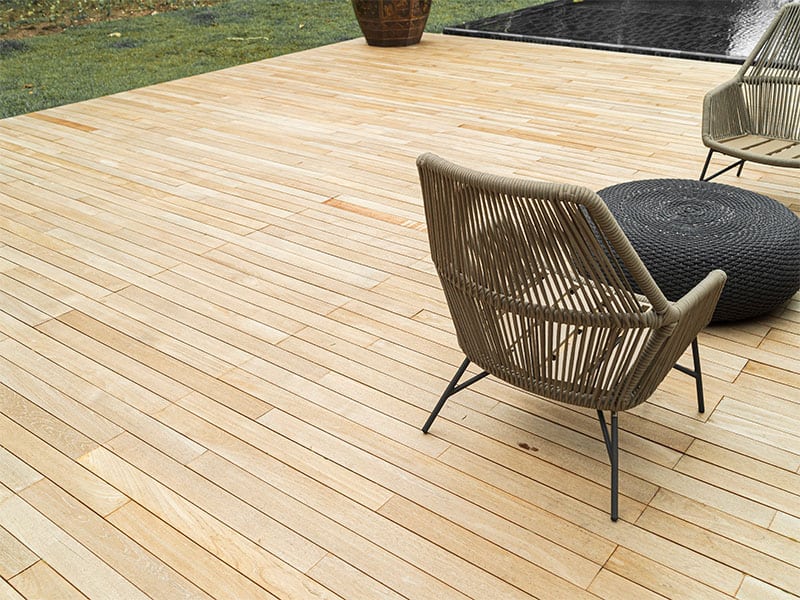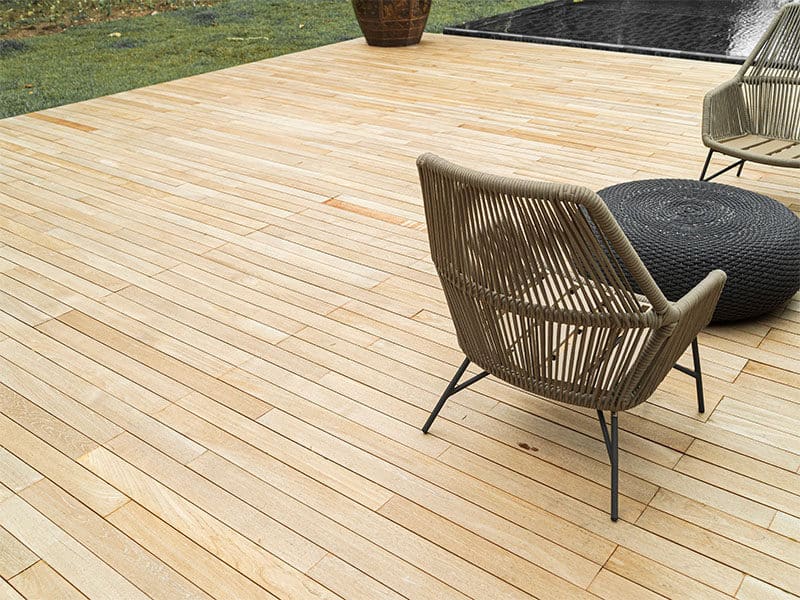 Janka Rating: 2330
Teak wood flooring is extremely water-resistant with a lovely golden brown color. This wood species slightly costs more than other types.
Pine – Bursting With Character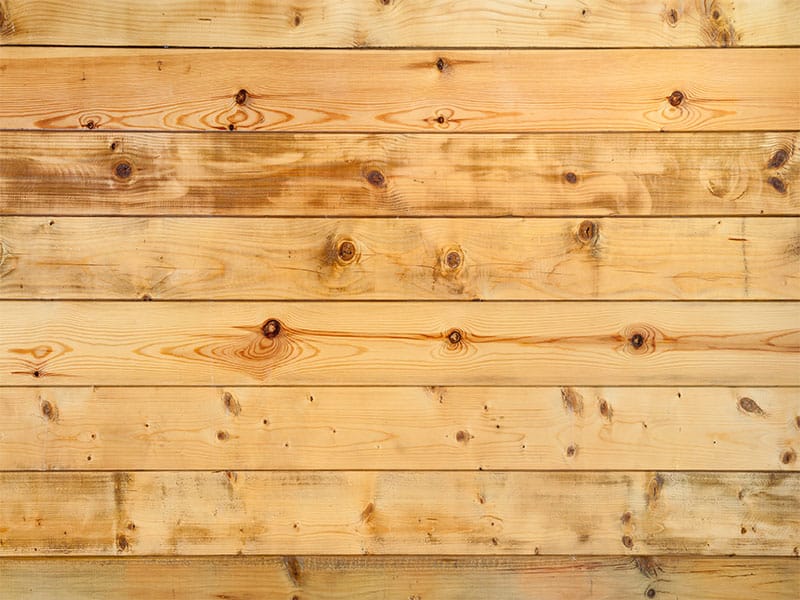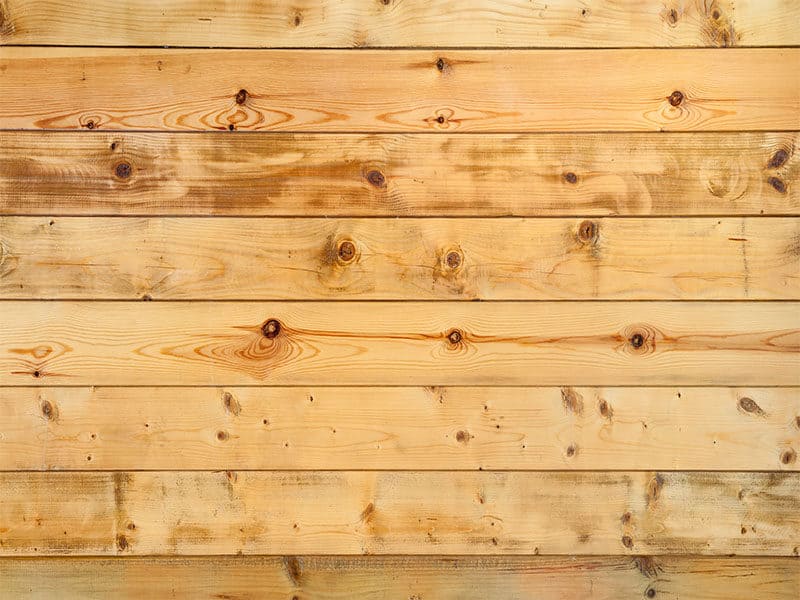 Janka Rating: 1225
Pine is long-lasting, and it is also considered an eco-friendly option since it's fairly easy to grow. Also, pine is one of the most common types of wood flooring despite the fact that it is primarily softwood rather than hardwood.
Walnut – Luxurious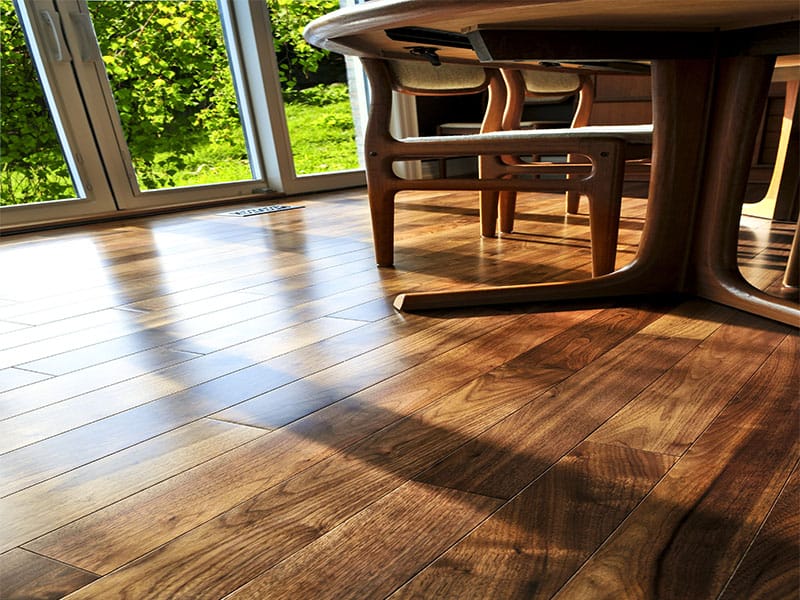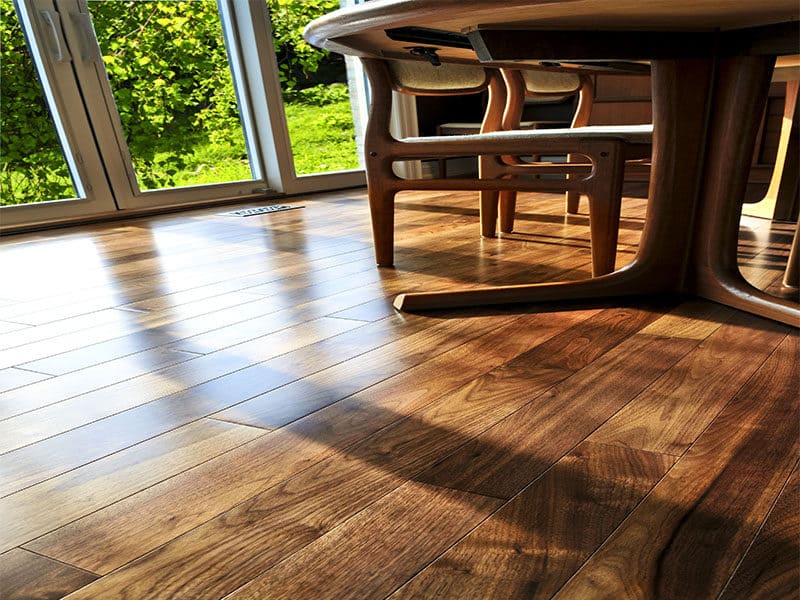 Janka Rating: 1010
The luxurious, chocolatey color of American walnut makes it a favored among other types. Walnut is a reasonably tough wood that, due to its natural dark color, does not reveal scratches easily. Although it comes at a rather high price, you get what you pay for!
Hickory – Durable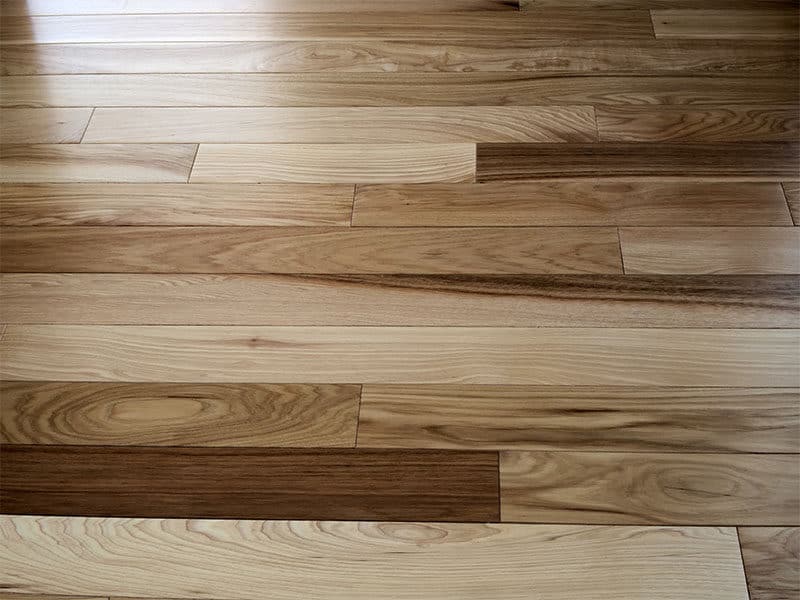 Janka Rating: 1820
Hickory, the toughest wood species widely used for flooring, is remarkably inexpensive. It is usually more costly than oak, but only by a small margin. Hickory is known for having unique wood flooring designs.
It has a sporadic grain and a wide range of hues. Hickory's unique grain is one of the reasons it becomes popular in the rustic market.
Maple – Strong With Creamy Color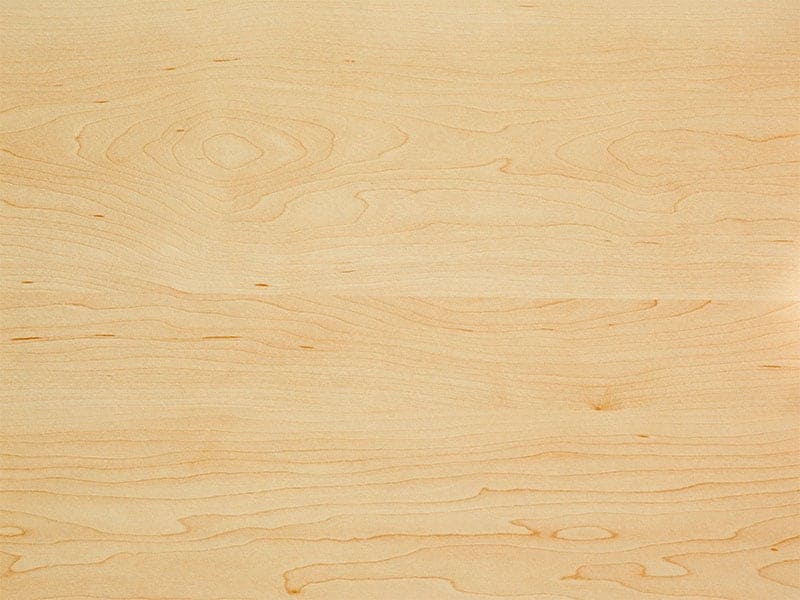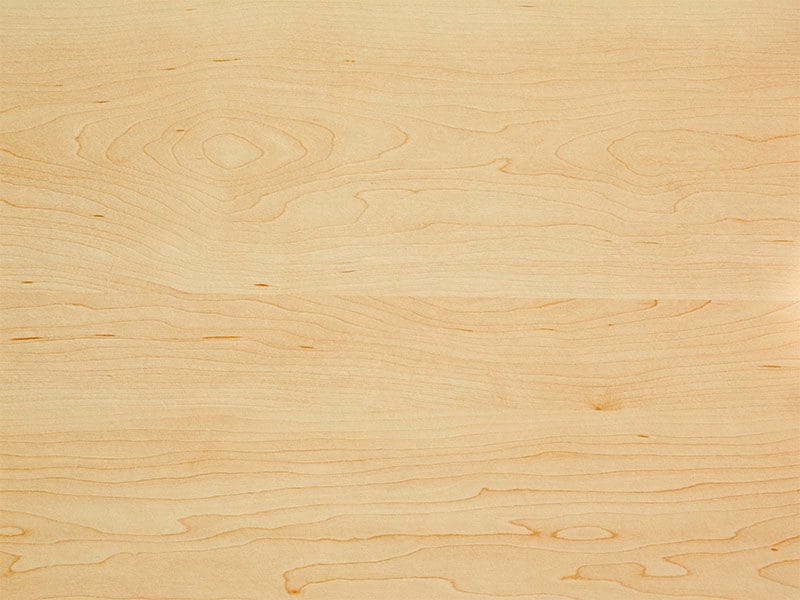 Janka Rating: 1450
In terms of reputation, maple flooring is just second to oak. Maple has a thin, even grain with light cream-colored or tan hues, and it is prized for its fine, hushed grain, which ranges from pale, creamy white to light, reddish-brown.
Mahogany – Rich Color And Rare Janka Rating: genuine mahogany has a Janka rating of 2697
Mahogany is common among wood lovers because of its fine grain and rich color. While other woods, such as hickory, are characterized as "busy" because of their unusual grain patterns, mahogany is on the opposite end of the scale.
Douglas Fir – Highly-Uniform Appearance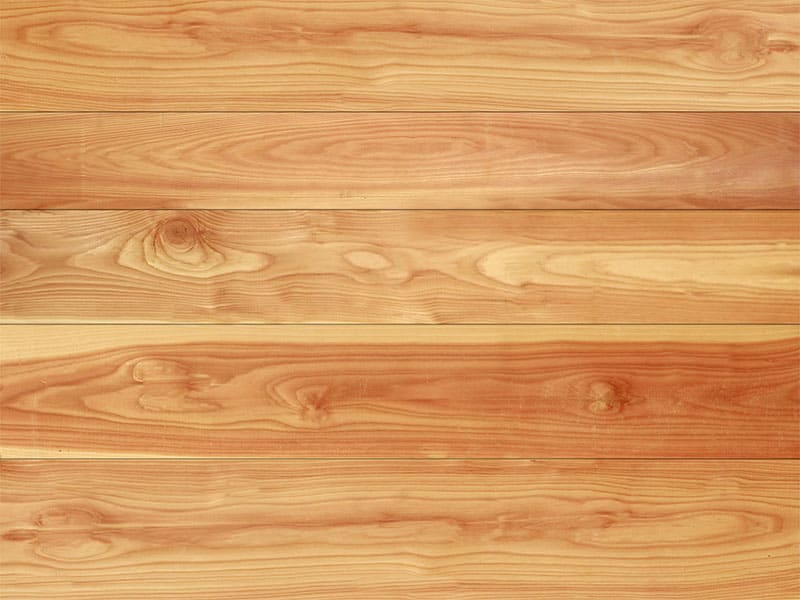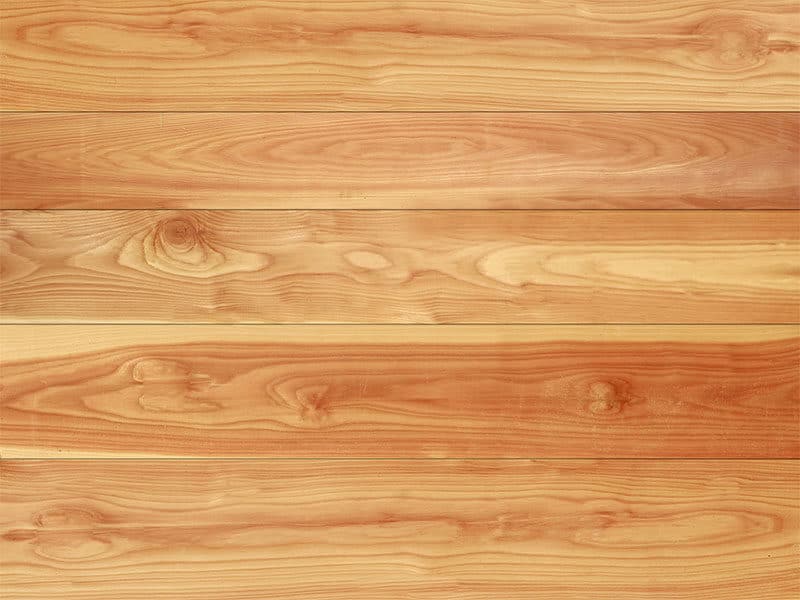 Janka Rating: 660
Douglas Fir is a wise option for a highly uniform look. The orange-tinted brown color has a consistent appearance. With the soft texture, Douglas Fir can be easily damaged if not properly cared for and maintained.
Although it has quite a low rating on the Janka scale, Douglas Fir can still last long under proper maintenance. The warm color and the beauty of this type make many people fall in love.
Wood Finishing
Solid wood flooring can now be purchased unfinished and pre-finished. Please keep on reading to see the difference between the two forms.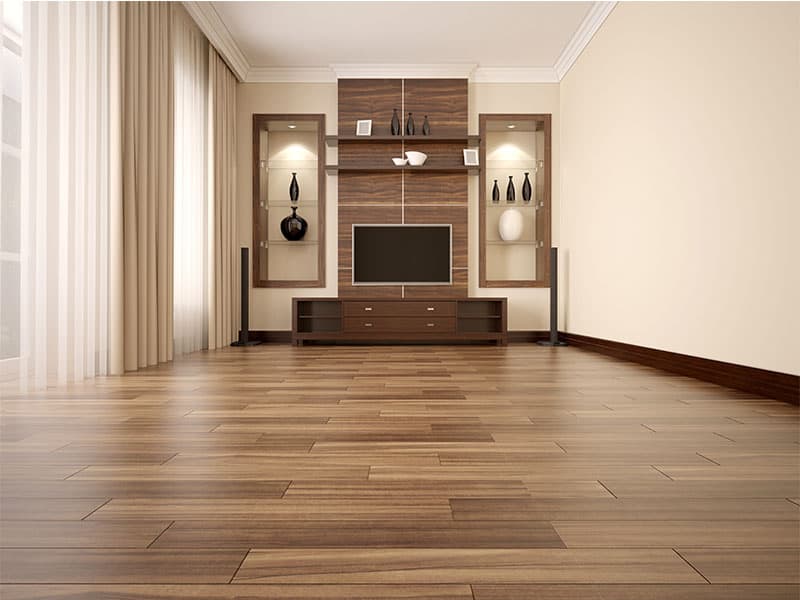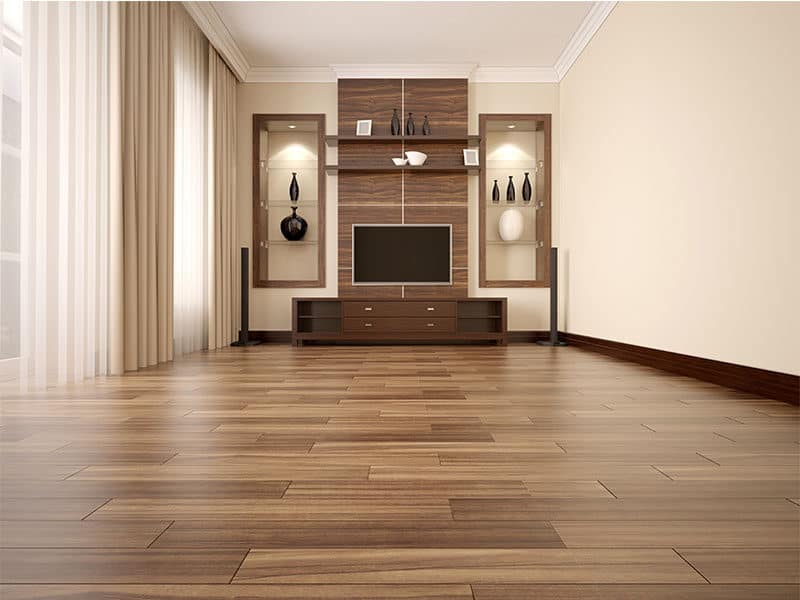 Pre-Finished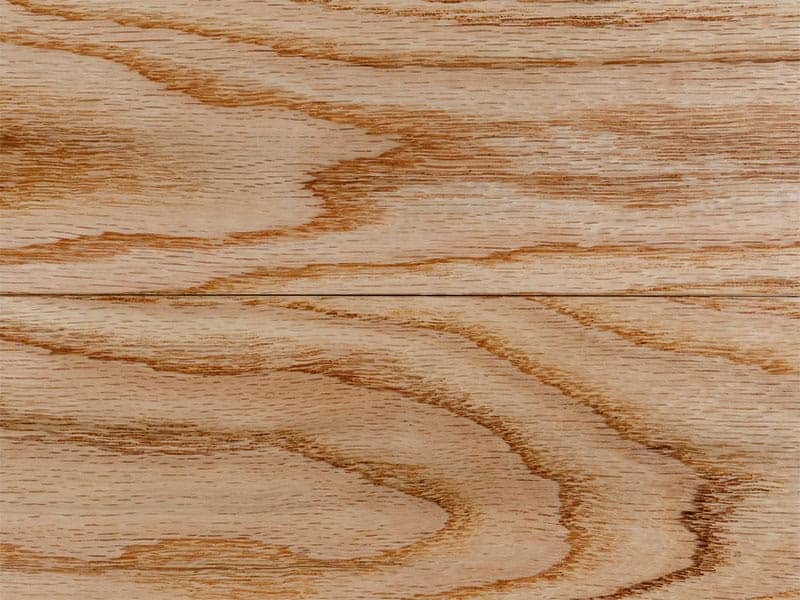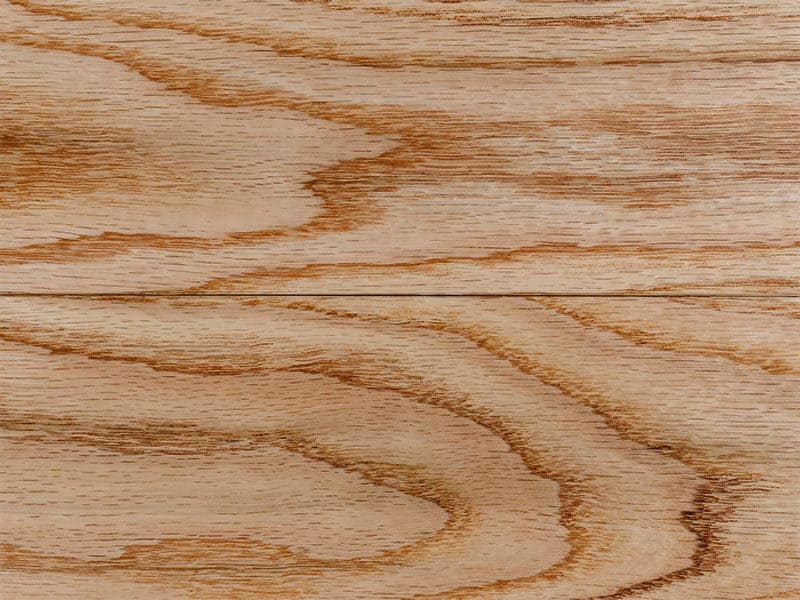 Pre-finished wood flooring eliminates the need for sanding or polishing them on-site. Therefore, it can be the best option if you are worried about fumes or dust. That's why pre-finished wood flooring is often more costly to buy.
However, pre-finished wood flooring comes with limit color options so that you cannot choose the color you prefer. Since it requires no staining or finishing, pre-finished wood flooring will likely cost less in the long run. Pre-finished wood flooring also comes with a warranty against stain and finishing coat flaws so that you can feel assured.
Unfinished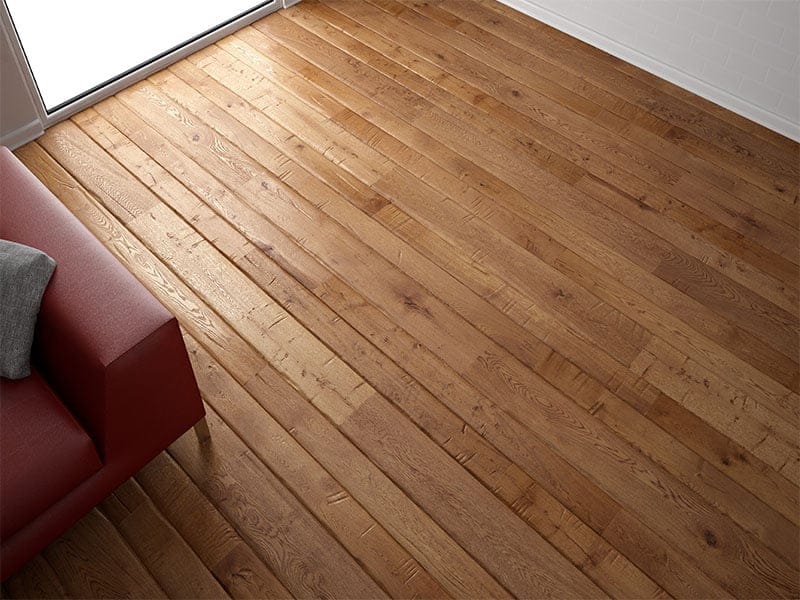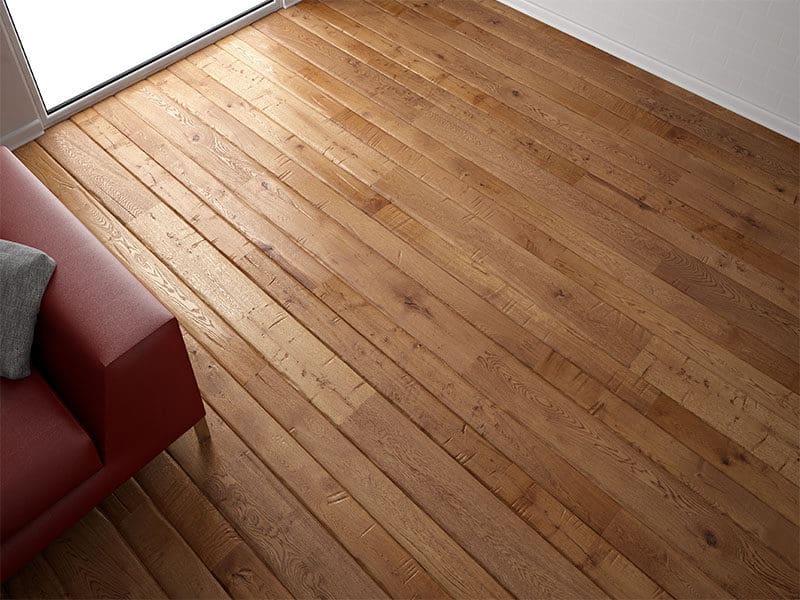 Unfinished wood flooring is sanded and stained on-site so that you can custom the color. It is such a perfect choice, and there is no board-height difference since it is assembled and then sanded.
Although unfinished flooring may be less expensive than pre-finished flooring, the time and effort required to finish them on-site would almost certainly cost more. Since the floor is installed, sanded, stained, and completed in stages, it can take 3 or 4 days to finish.
Patterns
So you have decided on a style of wood flooring, let's go on to learn more about some popular patterns:
Herringbone Parquet: This opulent design dates back to Roman times, and you may probably see this in every high-class building you have ever visited. It's stunning, elegant, and sophisticated.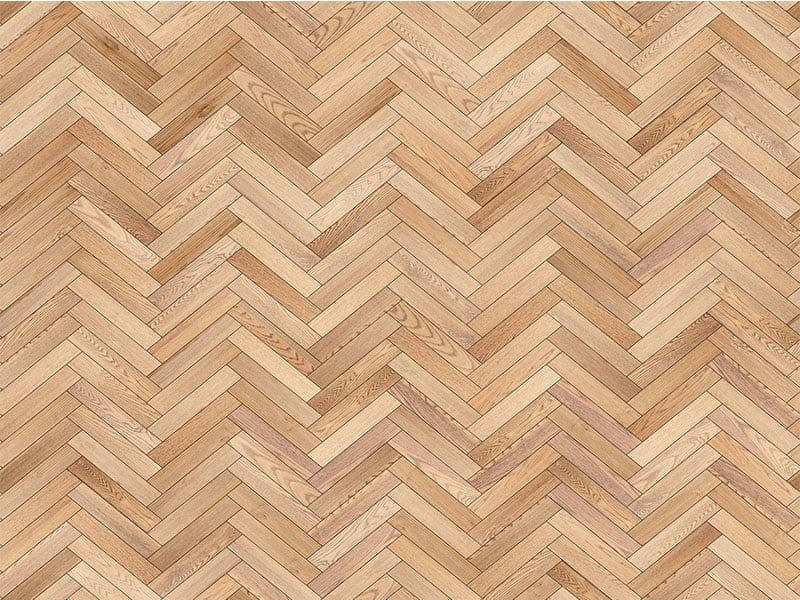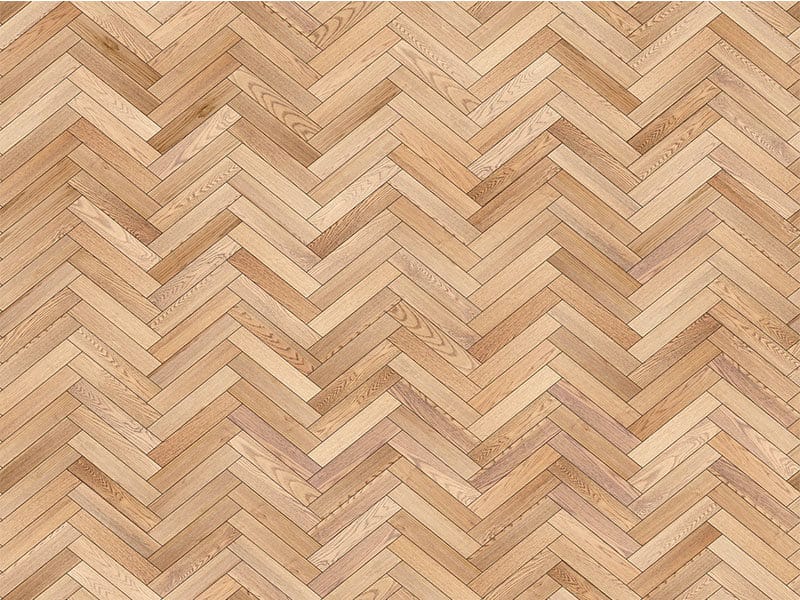 Chevron Parquet: A new perspective on the original, it is often mistaken for Herringbone Parquet. Note that while regular rectangular wood planks can be used to make Herringbone Parquet, Chevron planks must be cut to form.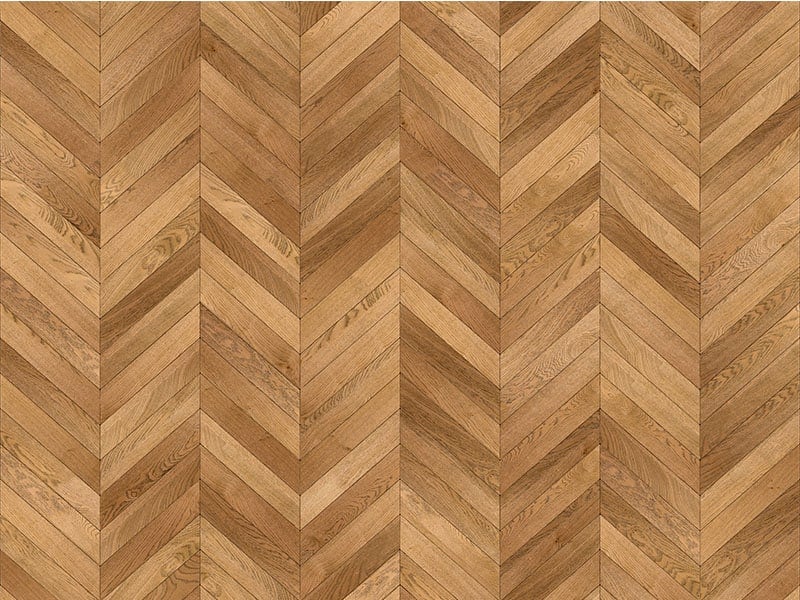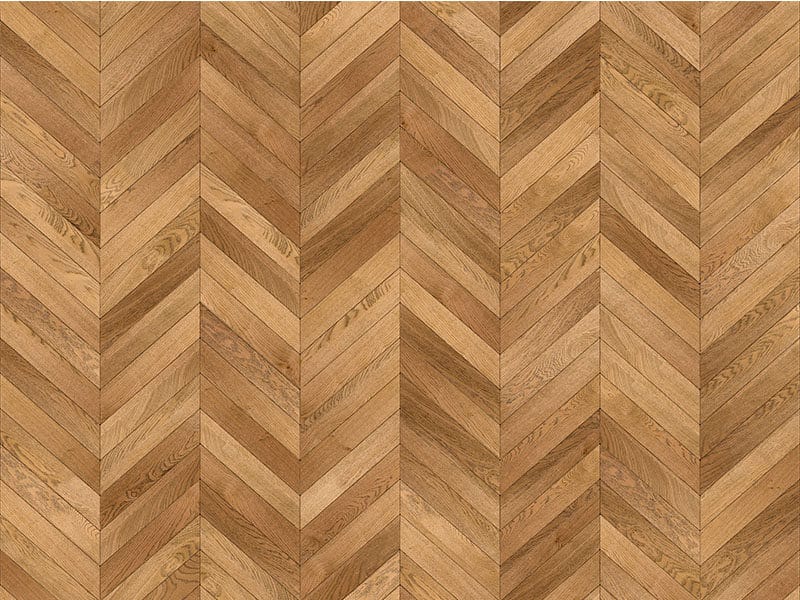 Horizontal / Diagonal Strip: A diagonal strip is mounted in the same way as a regular strip. This creates the illusion of more space and is ideal for enlarging small spaces.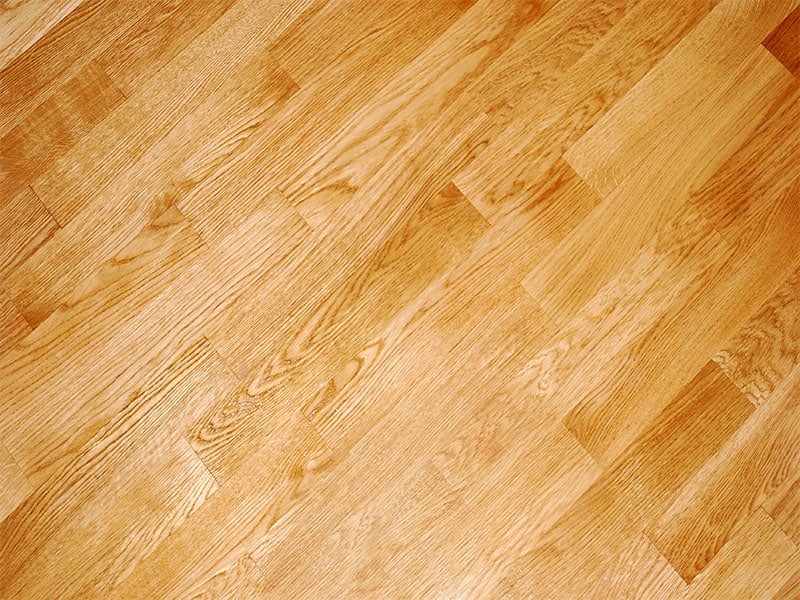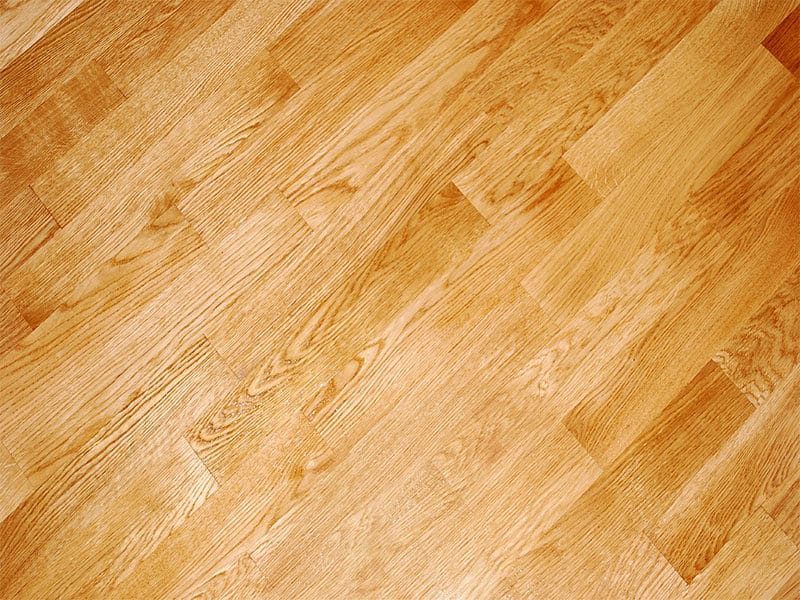 Straight: End-to-end installation of longboards.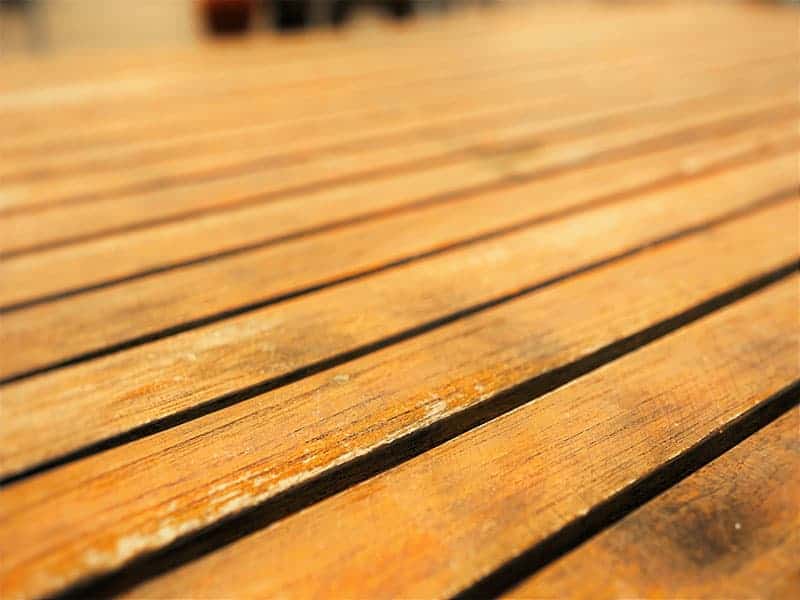 Basketweave: it is a type of flooring that is commonly crafted from oak or maple and is typically arranged parallel or diagonally to the walls. You can use two types of wood to give even more character to the appearance.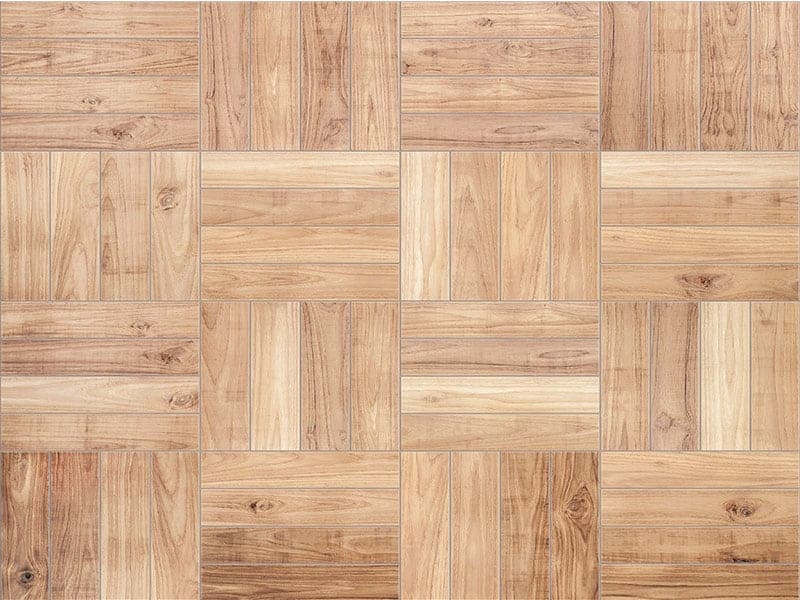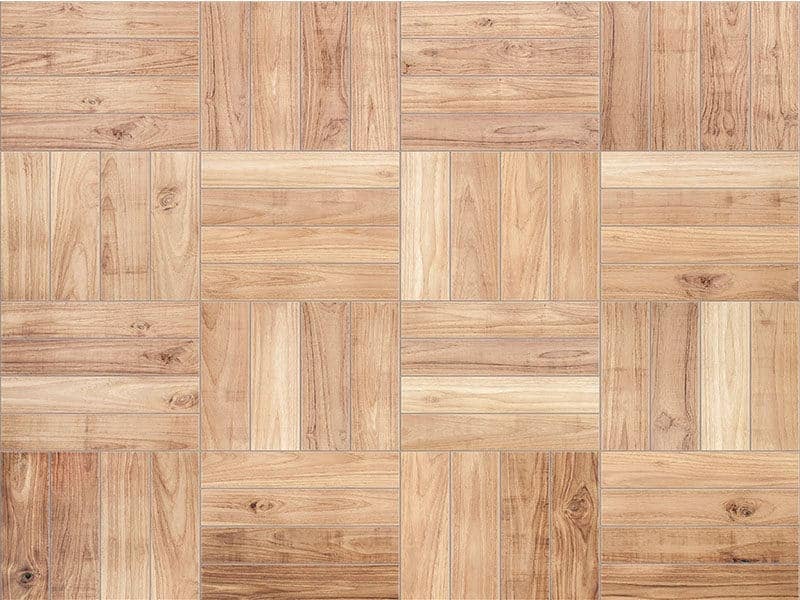 Random: the planks' width may differ. It can be set out in such a straight or diagonal pattern to create the effect of a larger space.
Wood Flooring Cut Patterns
One of the most significant aspects when deciding the final wood grain pattern is the angle it is cut. When choosing the best wood flooring for your house, you should take into account the species, the patterns, and the cut patterns.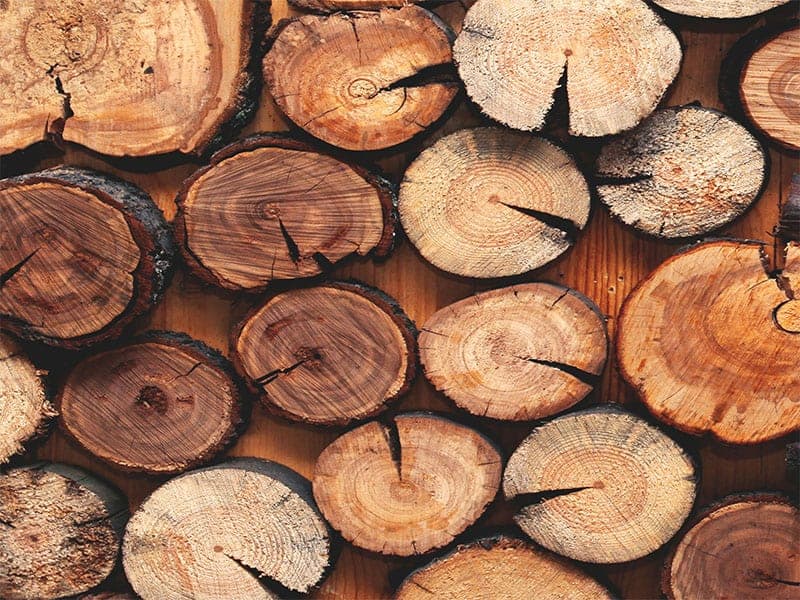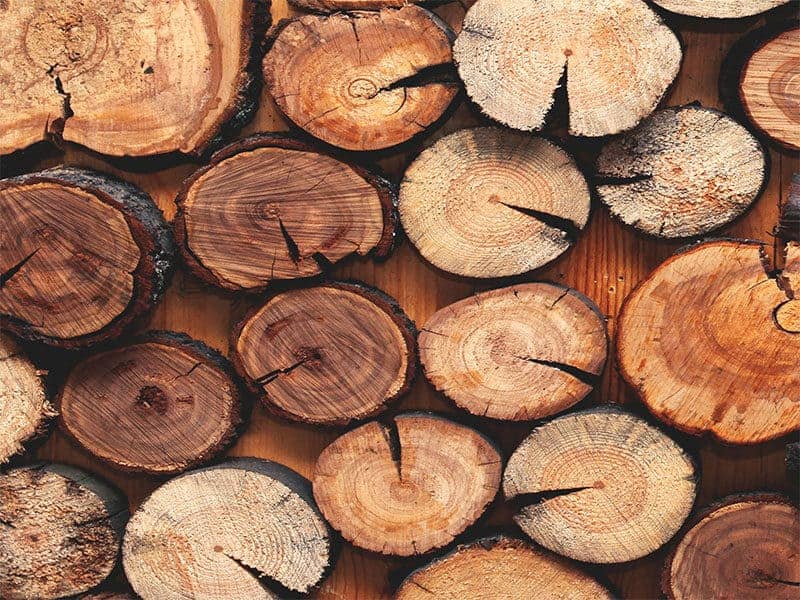 Plain/ Flat Sawn
Plain/ Flat sawn is by far the most common cut. This cut is just as the name implies: a straight, smooth, plain cut parallel to the tree's growth rings. It creates a wavy, varied grain since it passes vertically through the rings of the tree.
Quarter Sawn
Quartersawn pieces are sliced through the grain after being cut into pieces. This cut is quite difficult to visualize. What matters is that it provides uniform and stable grain, a flecked look, and less susceptible to warping.
Rift Sawn
This cut means that the tree is cut into slices or planks to provide straight grains that are identical to quarter sawn.
Live Sawn
Live sawn pieces of wood are simply parallel bottom-to-top slices across a tree. As a result, live sawn boards are usually the largest and with the most noticeable natural variation of the four cut patterns.
As previously said, cut patterns are also important factors when choosing solid wood flooring. Engineered hardwood is increasingly becoming available in a vast array of cut patterns. Indeed, it's utterly dependent on the manufacturer.
FAQs
To ensure everything is clear, I have also included the FAQs part in this total guide of wood flooring types.
Final Saying
Everybody's floor requirements are different. Therefore, the best wood flooring type is just up to you, and it is simply those that are most appropriate for your needs. When finding the suitable wood flooring type for your home, make sure you carefully consider its pros and cons, patterns, and durability to reach the proper option.
I hope this post can be helpful for you! Which type of wood flooring do you love the most? Do you know any other type of wood flooring? Please feel free to share your thoughts with me! Remember to share this post with your mates, and do not hesitate to send me a comment if you have any questions!